September 11, 2018
The Center Street Underpass was officially open again with a ribbon cutting ceremony on September 7th. The resurfaced underpass facade and new sidewalks serve as a nice welcome into Old Town Pocatello.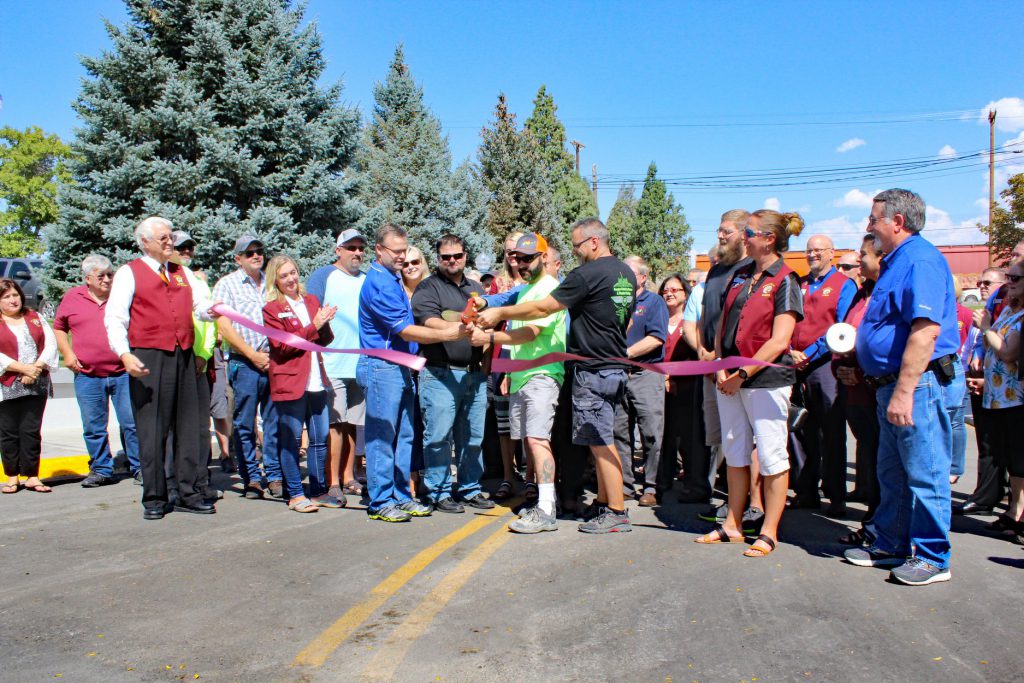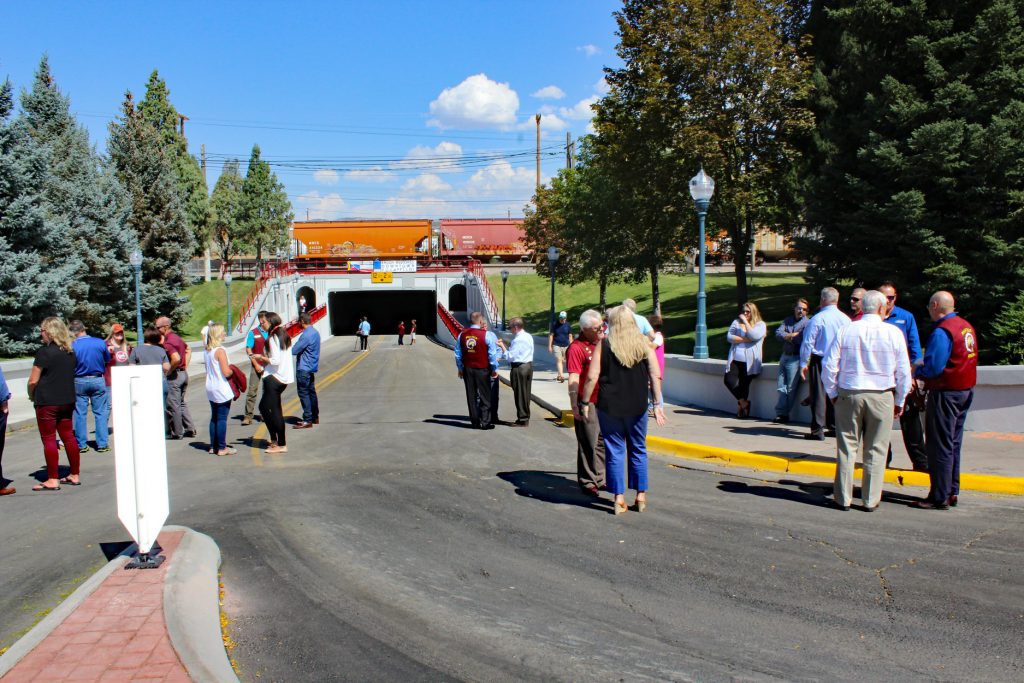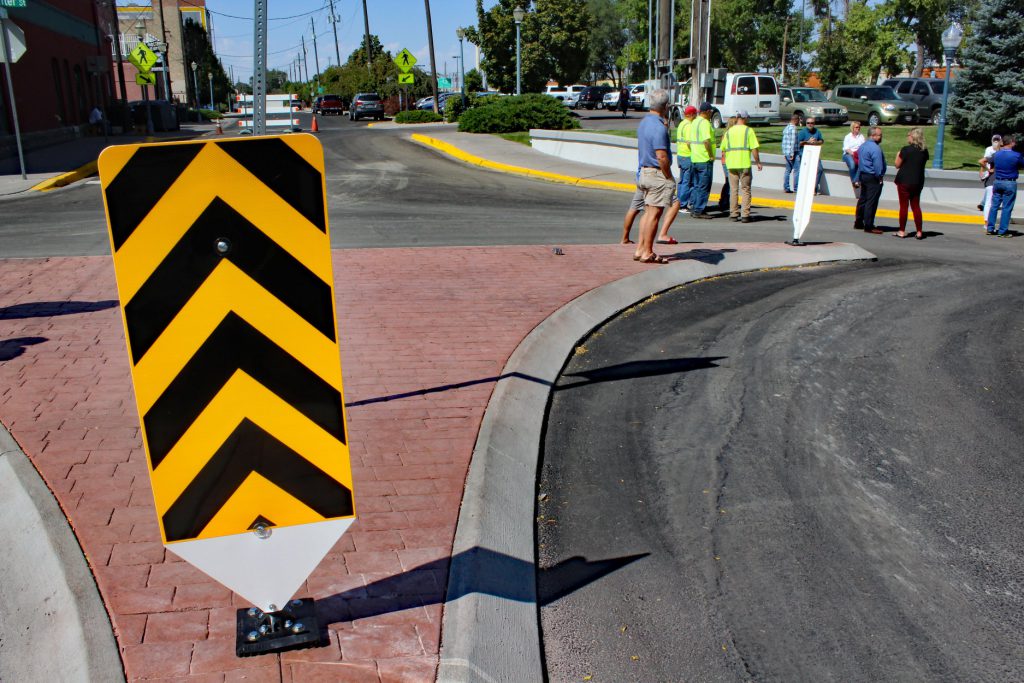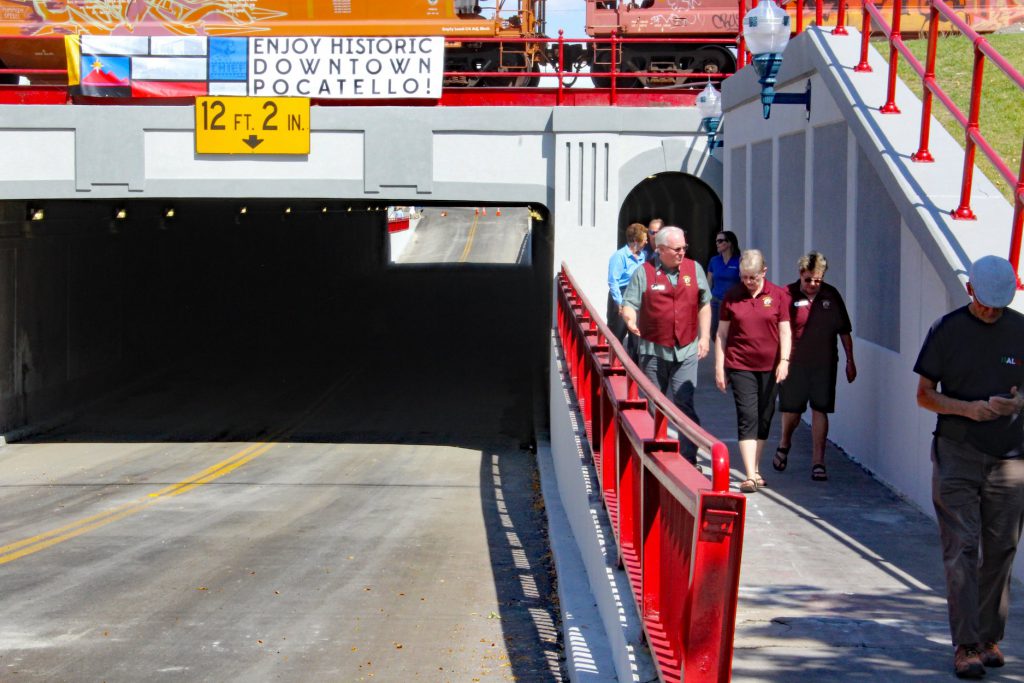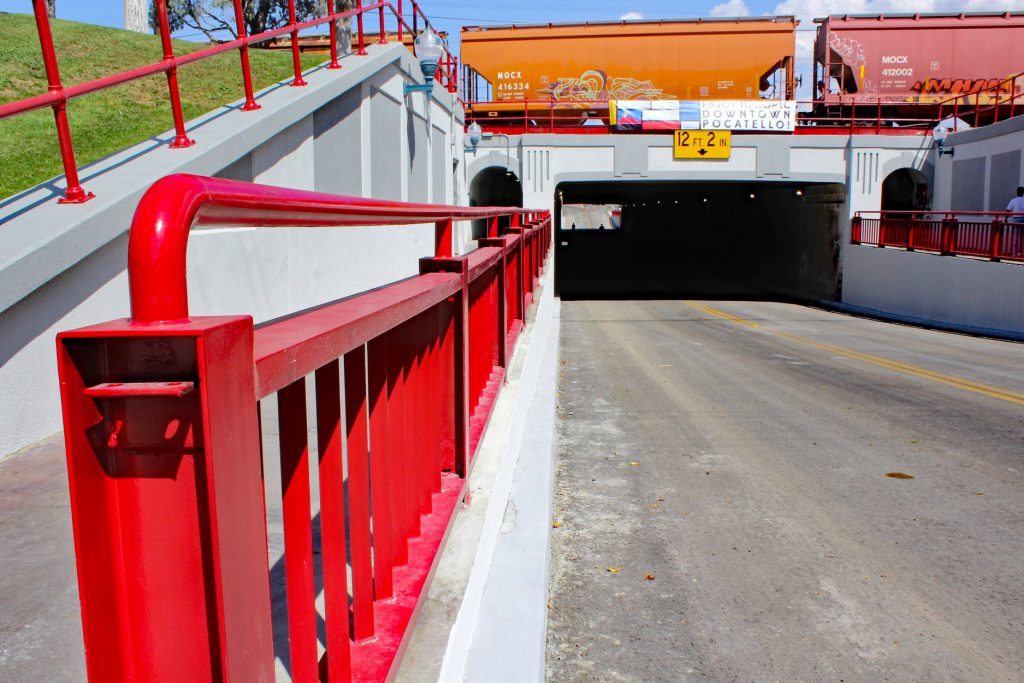 September 4, 2018
This project is nearing completion with only the finishing touches left to complete. The Contractor has been working hard repairing stucco and concrete walls the last few weeks. They are taping to finish the last of the painting in the next few days. The project is on schedule; there will be a ribbon cutting on September 7 at 2:00 p.m. on the west side of the underpass.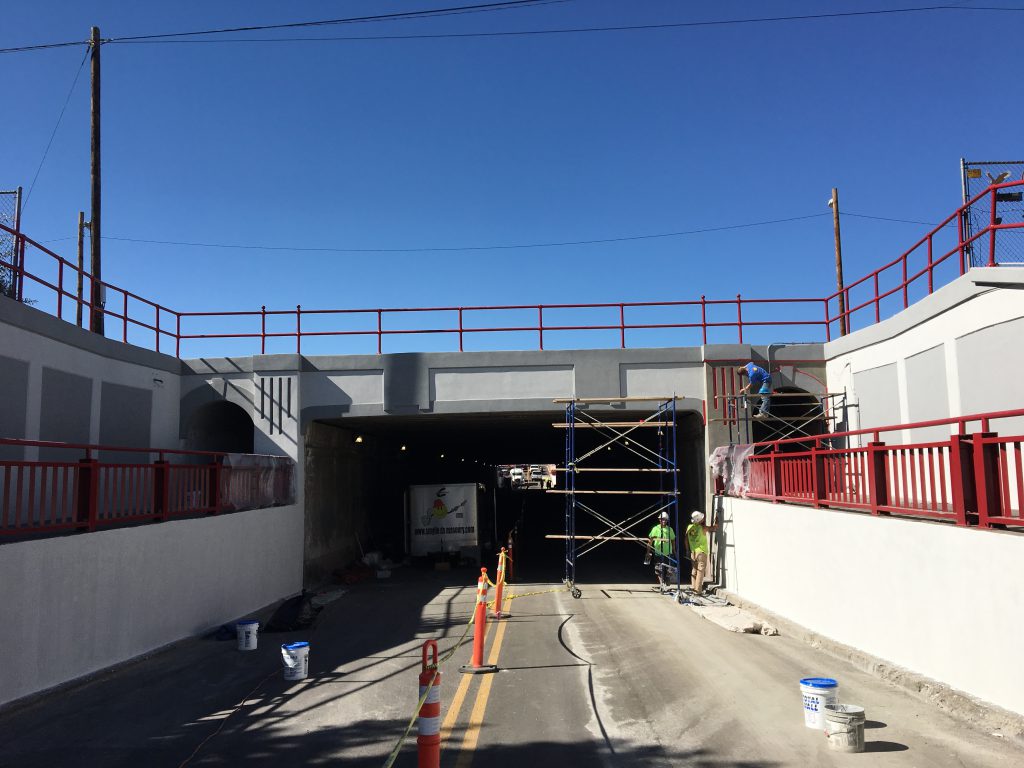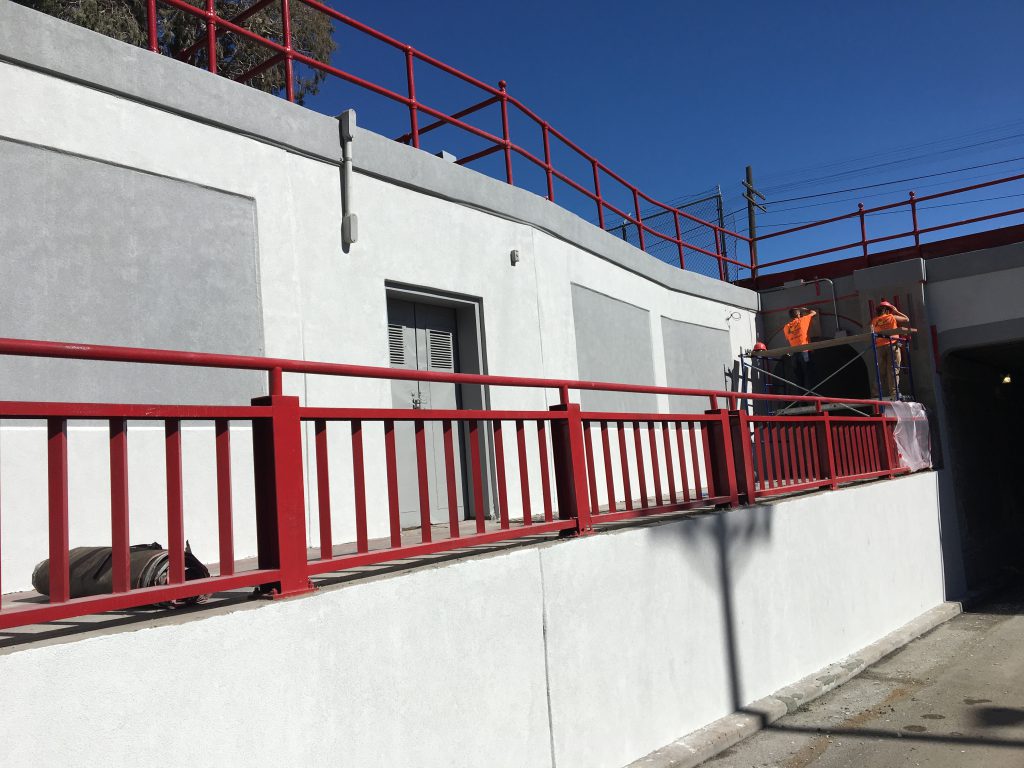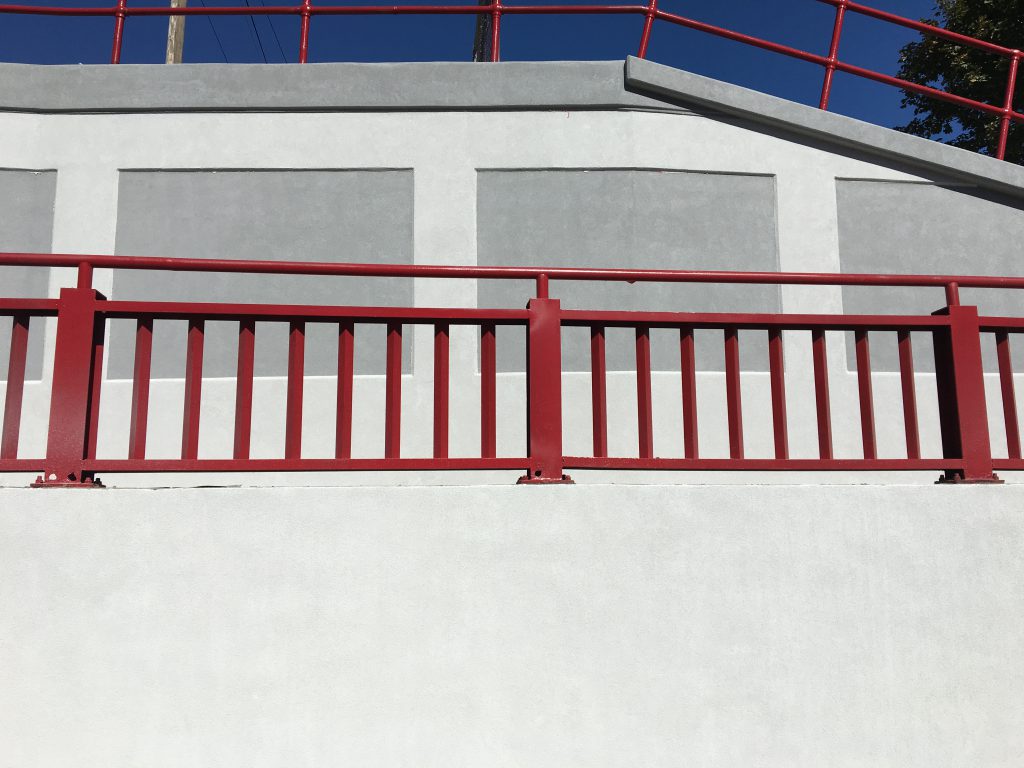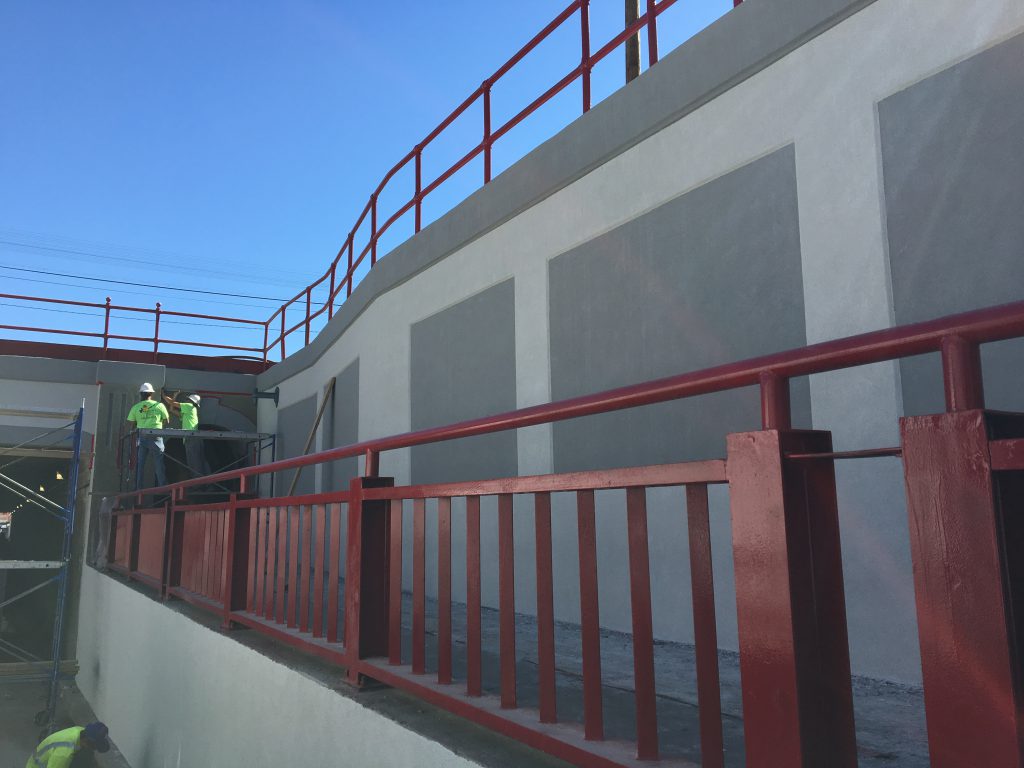 August 15, 2018
The contractor has replaced sidewalk sections on both sides of the underpass. They have also hyroblasted and repainted the railing on both sides. They are currently working on repairing the stucco by removing unsound portions then forming up and restuccoing. Currently, the north side of the pedestrian path is open but the south pedestrian path is closed and the underpass remains closed to vehicular traffic until approximately September 7th.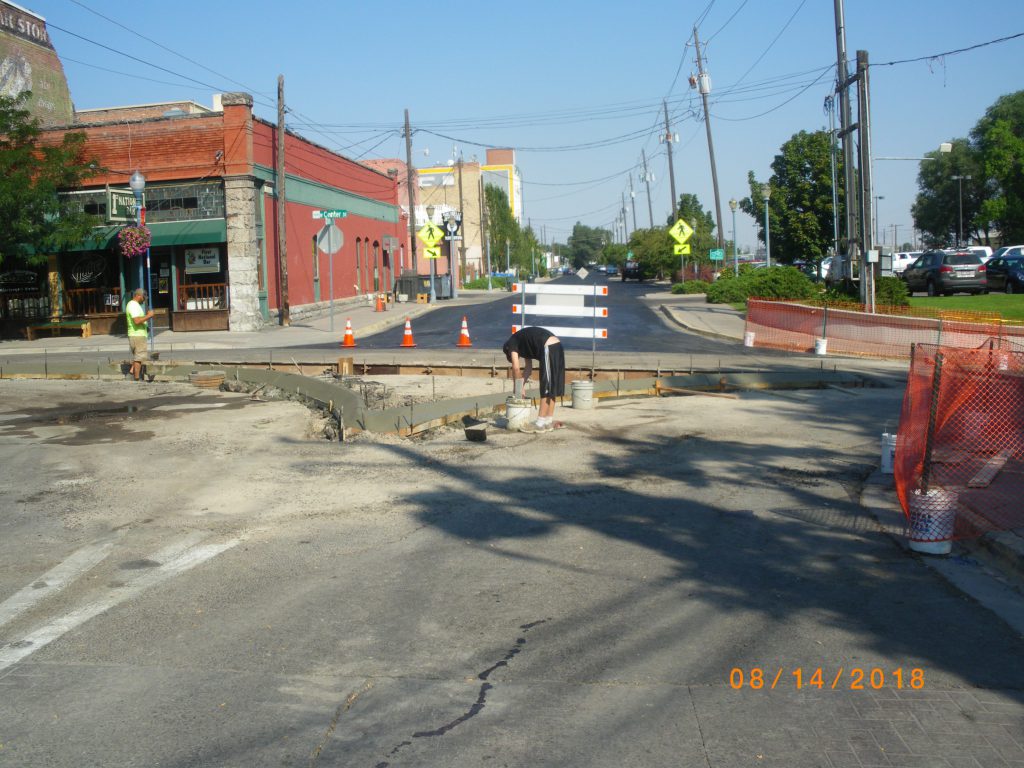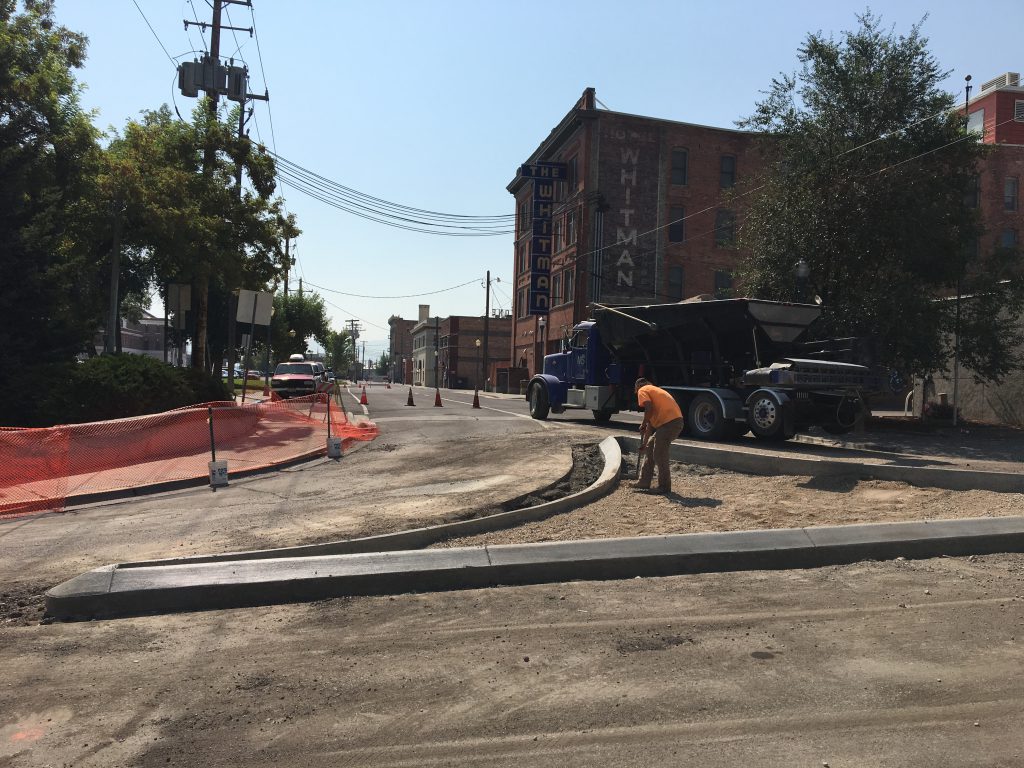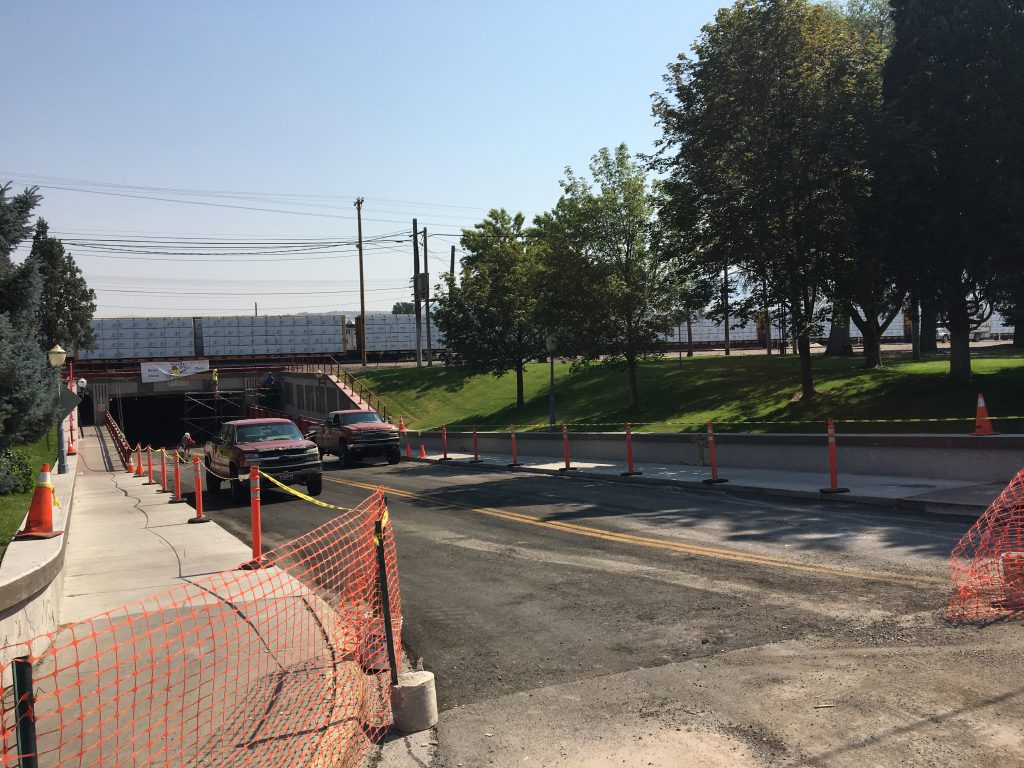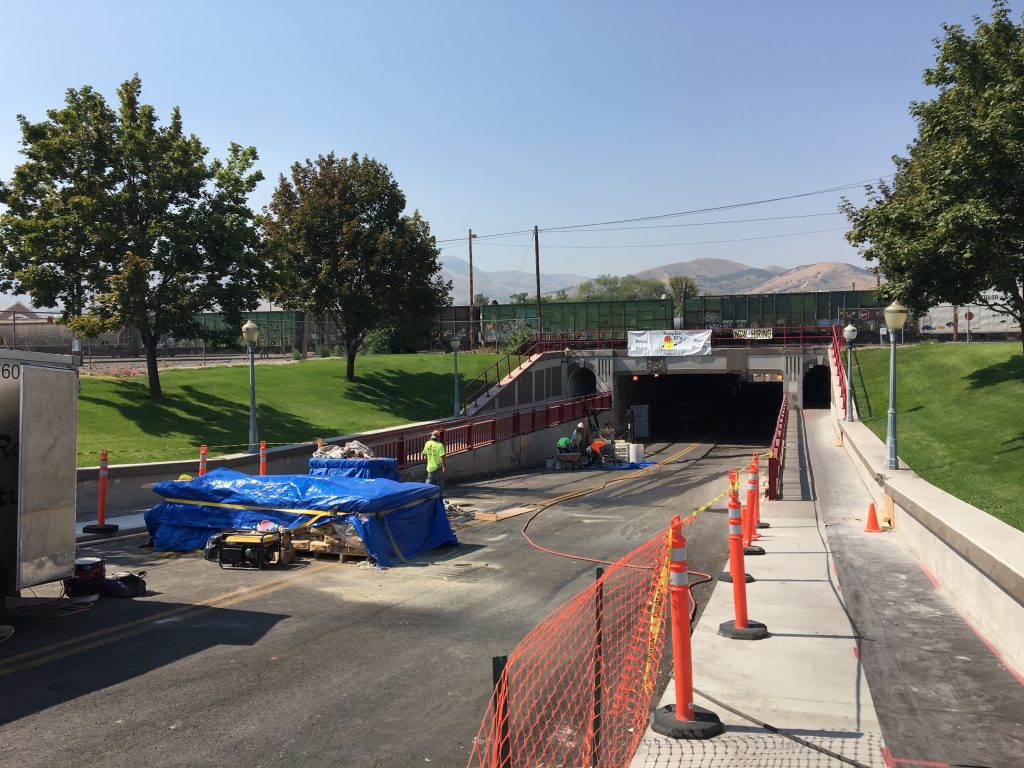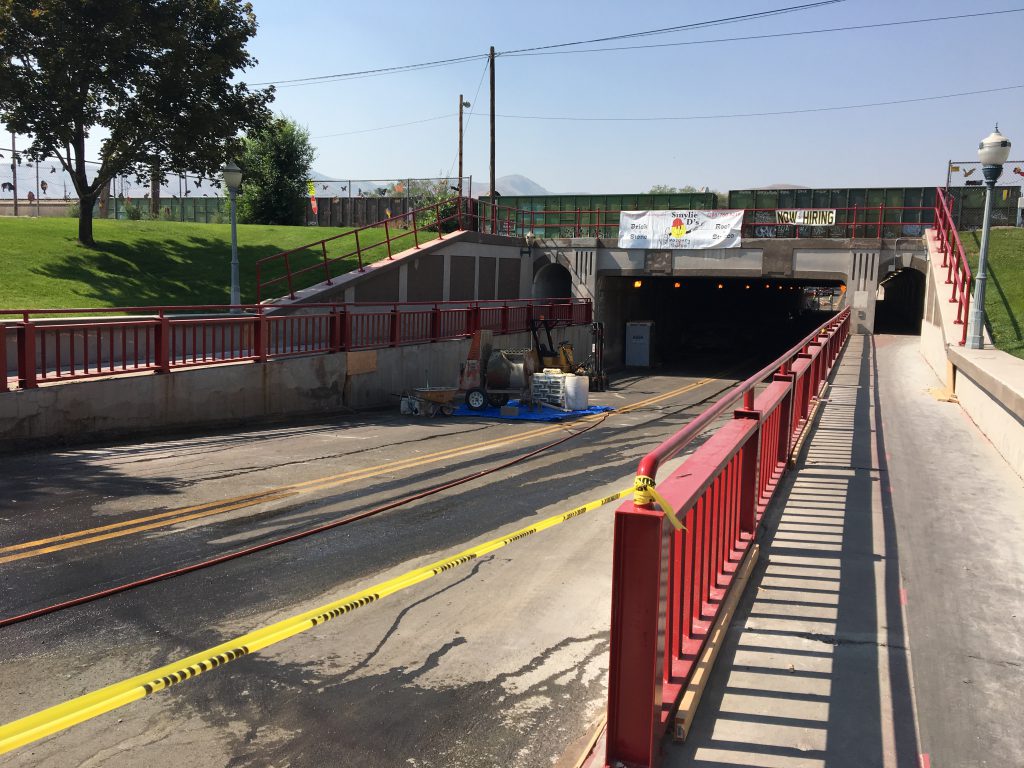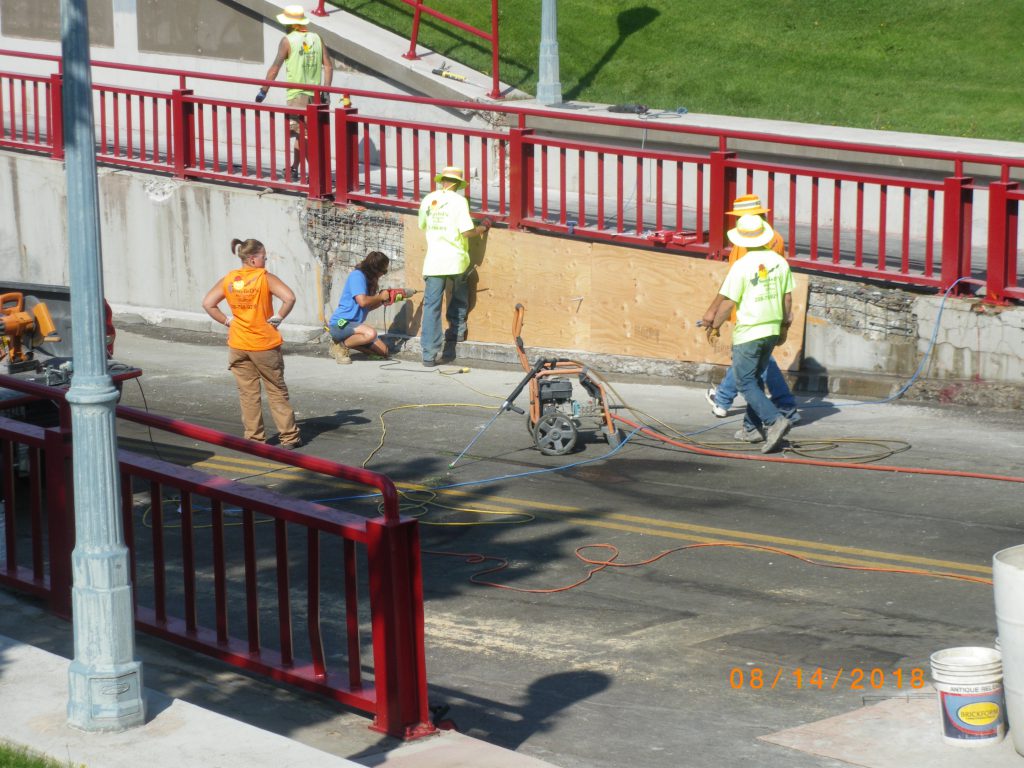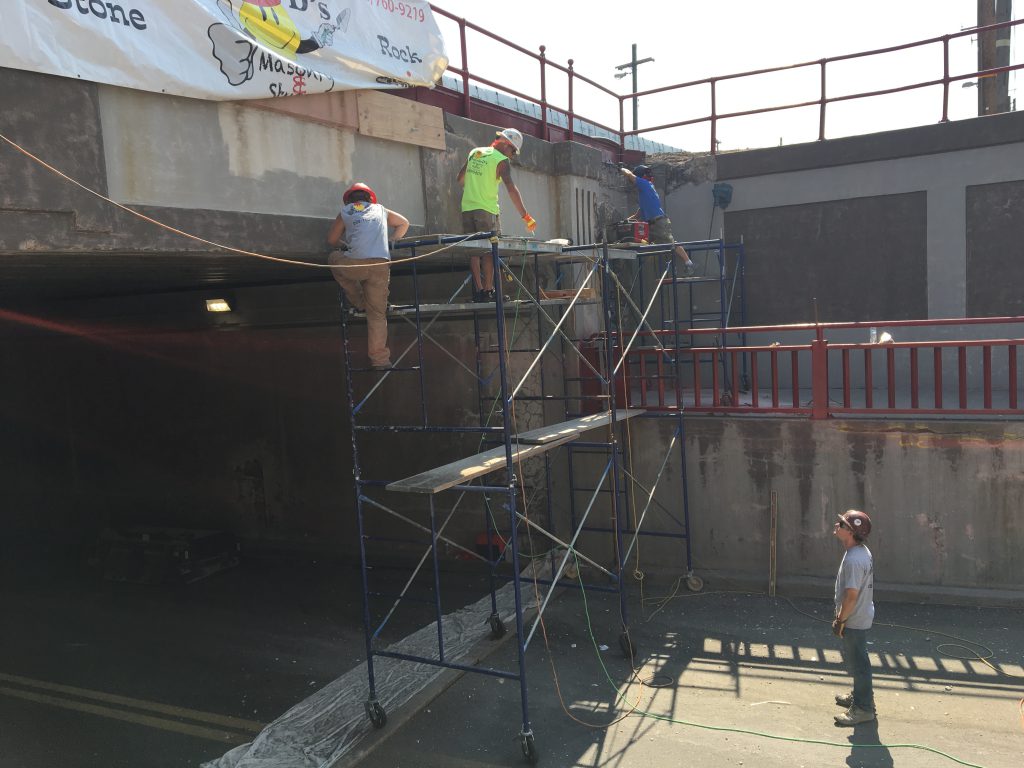 Removing faulty stucco from Center Street Underpass
July 19, 2018
The Center Street Underpass will be closed Monday, July 16 through Friday, July 20 while crews work on the sidewalks near the entrances to the underpass walkways.
City of Pocatello Street Operations Department personnel, in conjunction with a private contractor, will be replacing the sidewalks on the east and west sides of the underpass as well as replacing the Americans with Disabilities Act (ADA) accessible ramps. During construction, all vehicle and pedestrian traffic will be detoured around the area.