The Cities of Pocatello and Chubbuck are moving forward with the preliminary design for a signal and intersection improvements at Hawthorne and Quinn Roads.
Since a 2012-2013 concept report was completed, the City of Pocatello, as lead agency, has hired a local consultant, J-U-B Engineers, to provide environmental and design services for the project. As part of J-U-B's initial work, they have re-evaluated traffic data and accident reports to reconfirm the need for an improvement. The updated information and a recently completed signal warrant analysis continues to support the need for improvements to this intersection to reduce congestion and improve safety. Completion of this project will help to reduce accidents and congestion, as well as provide sidewalks for pedestrians and bike lanes for cyclists.
J-U-B is just beginning to prepare an environmental evaluation of the project area and to develop preliminary design plans for the improvements. They are working closely with the city, utility companies and property owners, and will present preliminary design plans to the public at an open house this April.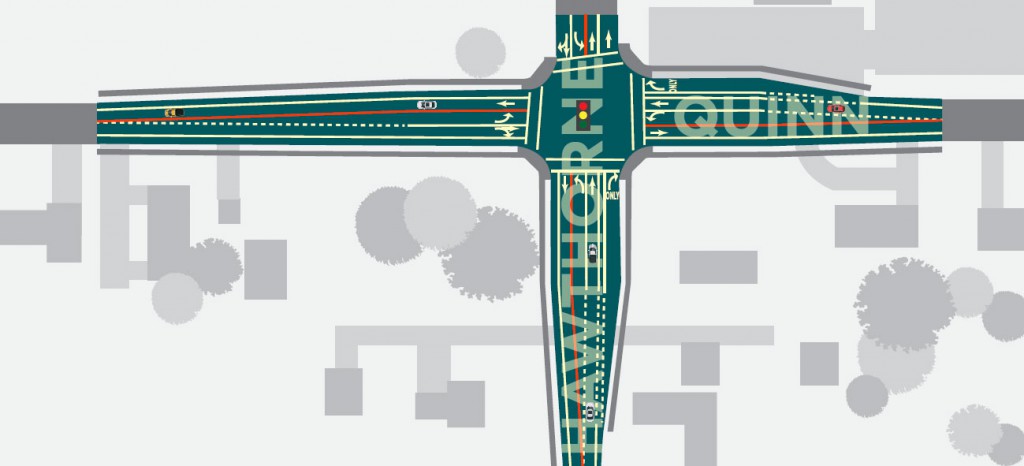 Project Timeline
Now–April 2015:  Preliminary Design & Environmental Studies
April 2015:  Public Open House
May–June 2015:  Design Reviews & Refinements
July–August 2015:  Preliminary Design Approval
September 2015–April 2016:  Right of Way Acquisition & Final Design Plans
Construction is tentatively planned for 2018 (pending funding).
If you have any questions, concerns or would like more information on this project, please contact Andrea Gumm at 208-870-8751 or agumm@jub.com.
Project Report