August 2, 2018
The contractor has completed the sound wall and the new striping. The striping was done using thermoplastic which involves melting plastic onto the road, making the lines last much longer than paint. The thermoplastic comes in thin sheets that have small embedded glass balls to increase retro reflectivity. If the asphalt is in good condition you simply lay the sheets down and heat them up with a propane torch. The plastic melts and adheres to the asphalt. Electrical work on the signal is scheduled to begin August 8th at 8:00pm; traffic control will be in affect but one lane for all directions of travel will remain open.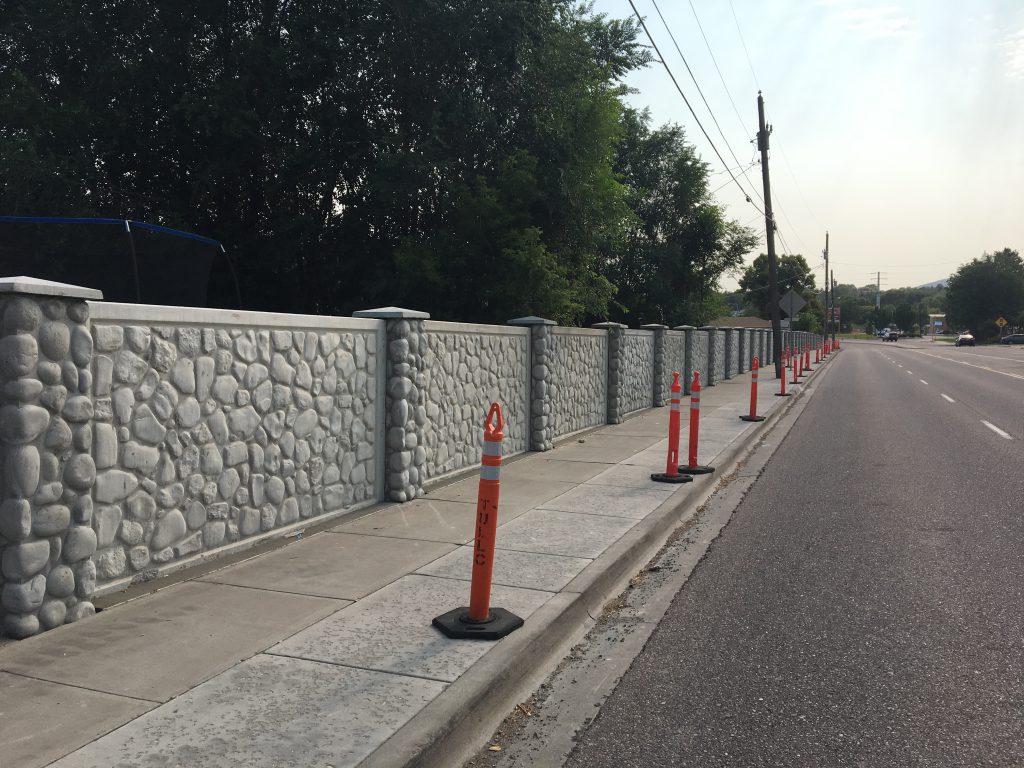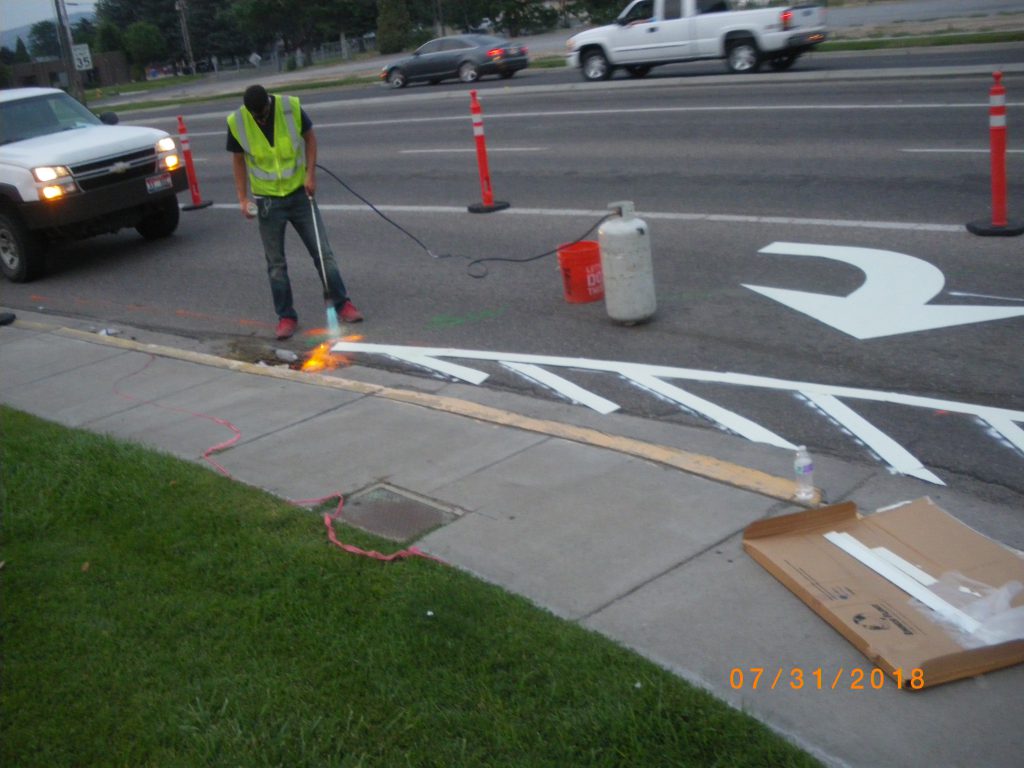 July 26, 2018
The sound wall is nearing completion and they have repaired the damaged ADA ramp. The contractor will be working on removing old striping starting on Sunday the 29th around 7:00pm. They will be working through the night to minimize impact to traffic. New striping will be laid down on Monday the 30th during the same work window. Traffic will continue to flow in all directions during this work.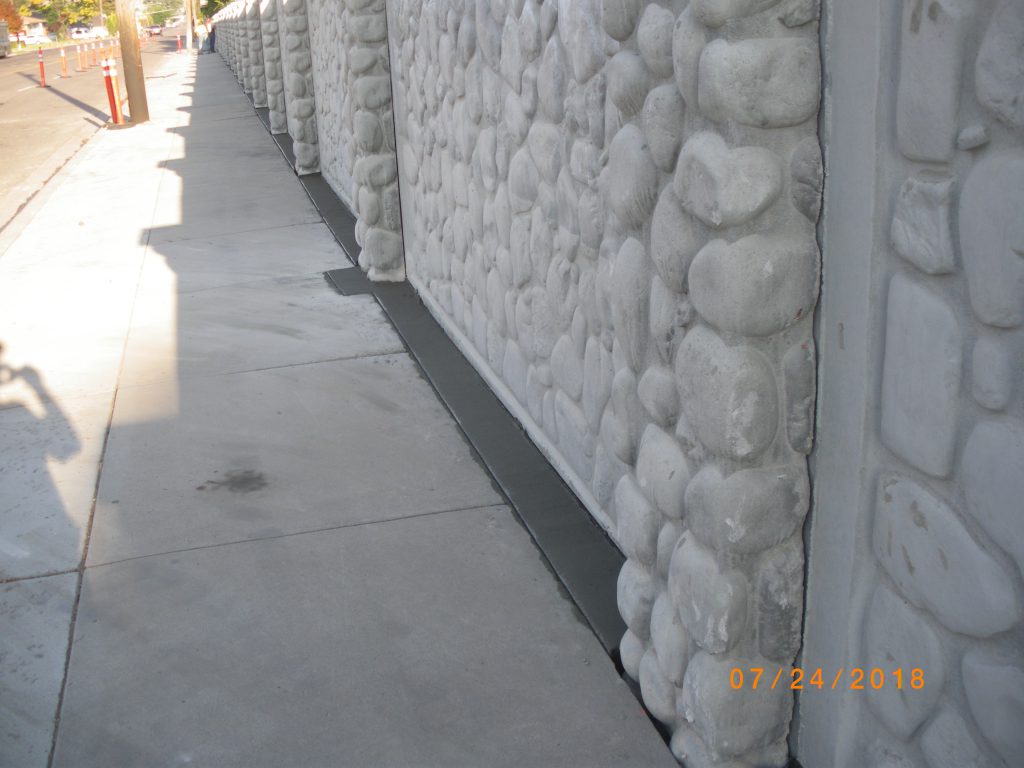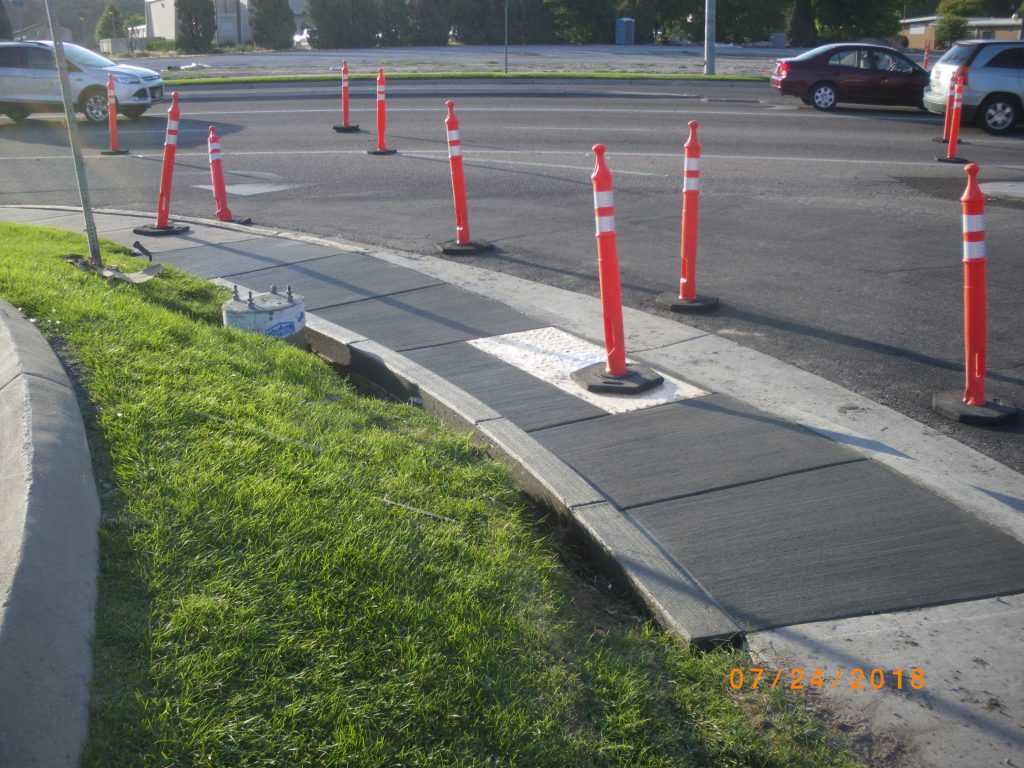 July 19, 2018
The contractor is working on installing the soundwall along E Alameda Rd. The soundwall consist of reinforced foundation for the decorative concrete posts with formed concrete panels in between. Traffic control is restricting one of the west bound lanes in order to perform the work.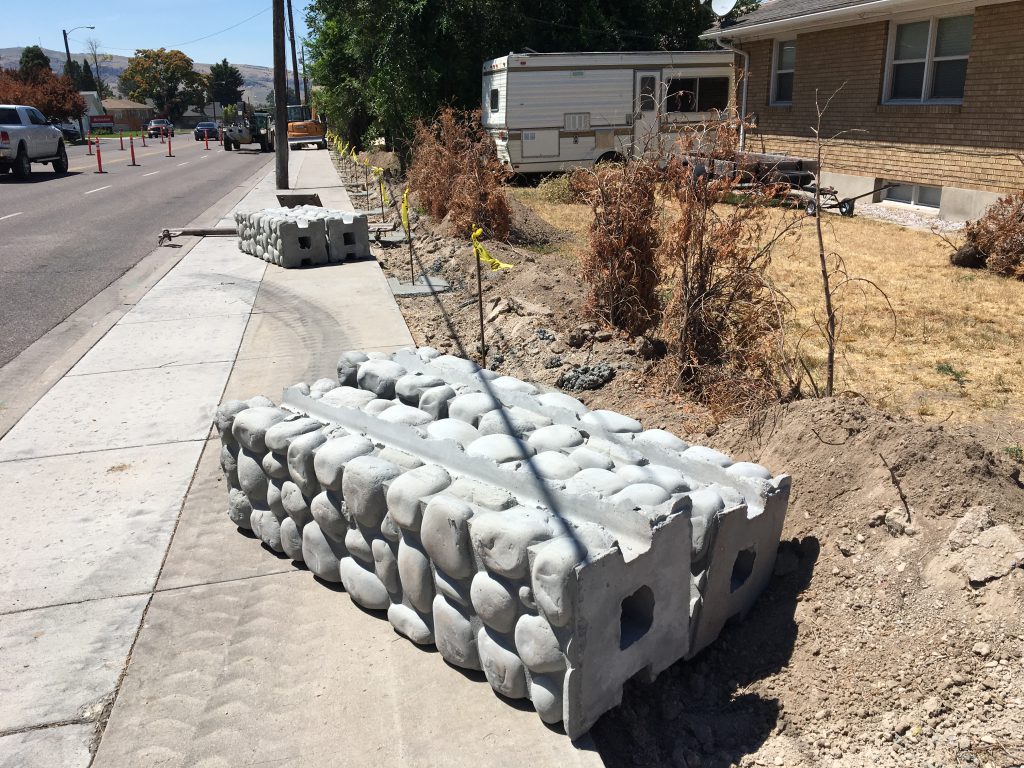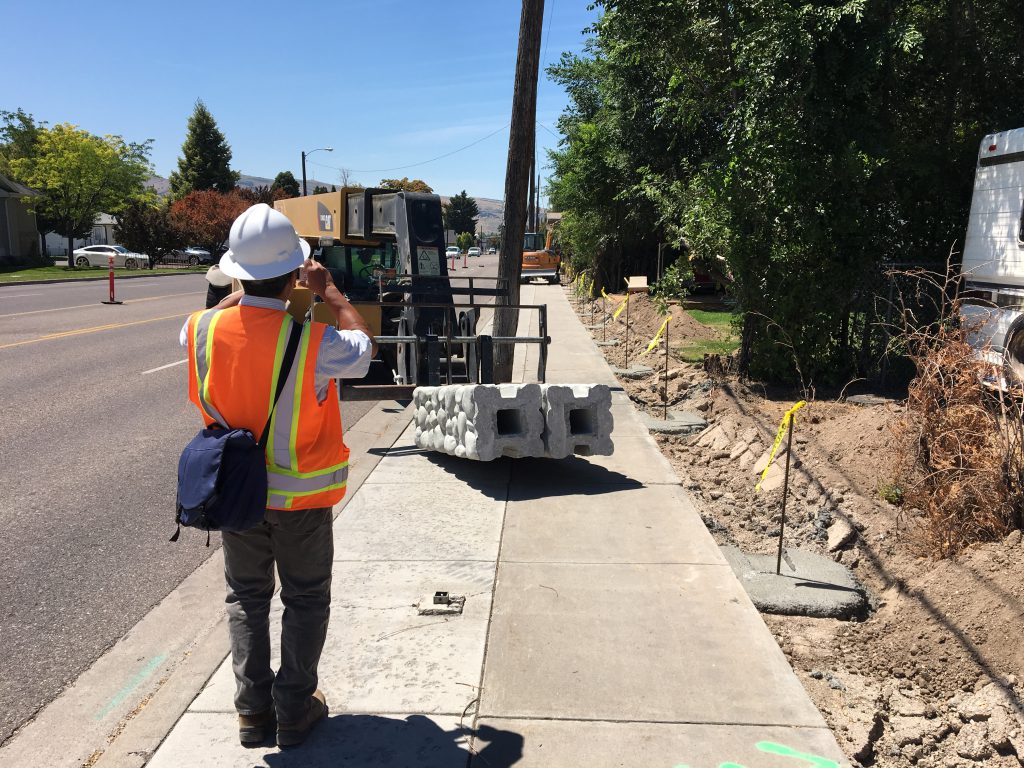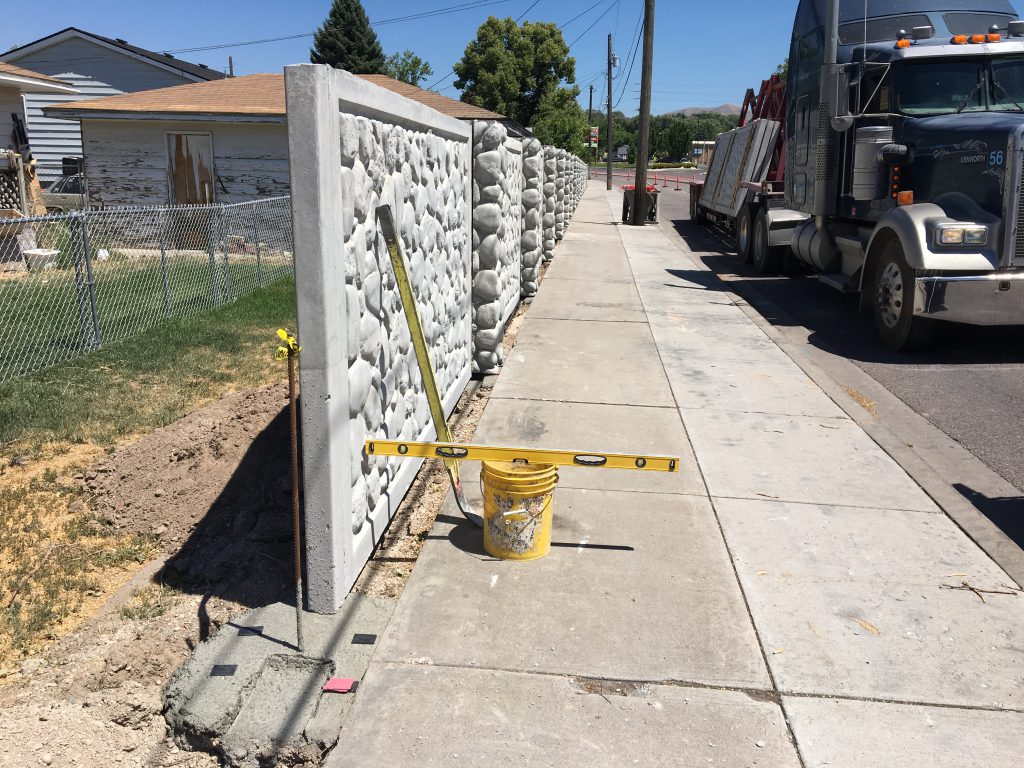 July 5, 2018
The contractor has finished the medians and traffic islands on Jefferson, Hiline, and E. Alameda and has pulled off the job for the holiday. They began removing the existing cable fence along E. Alameda where the sound wall will be constructed. Starting the week of the 9th the contractor will begin removing existing striping and putting new striping in. They will also begin the excavation for the sound wall footings.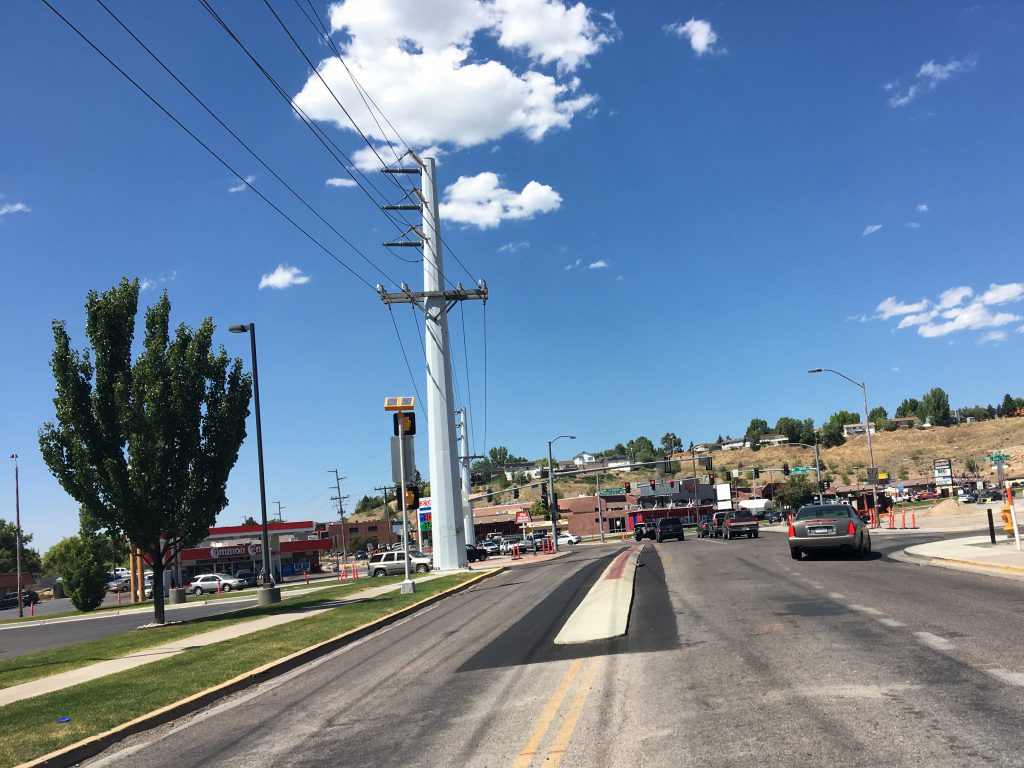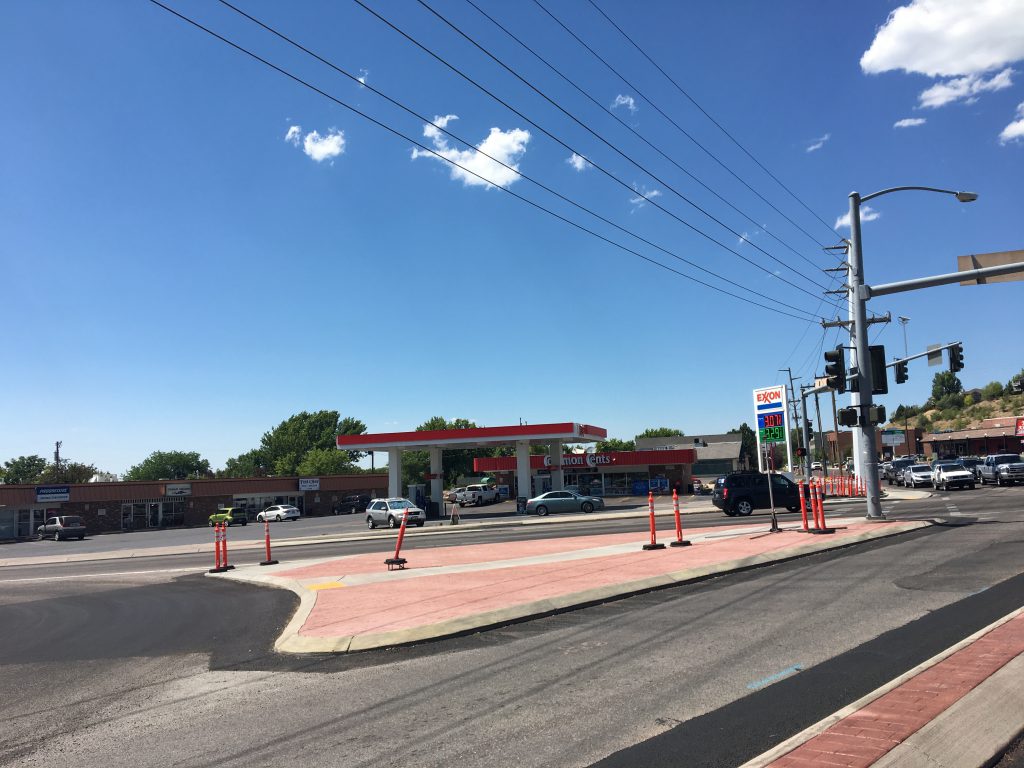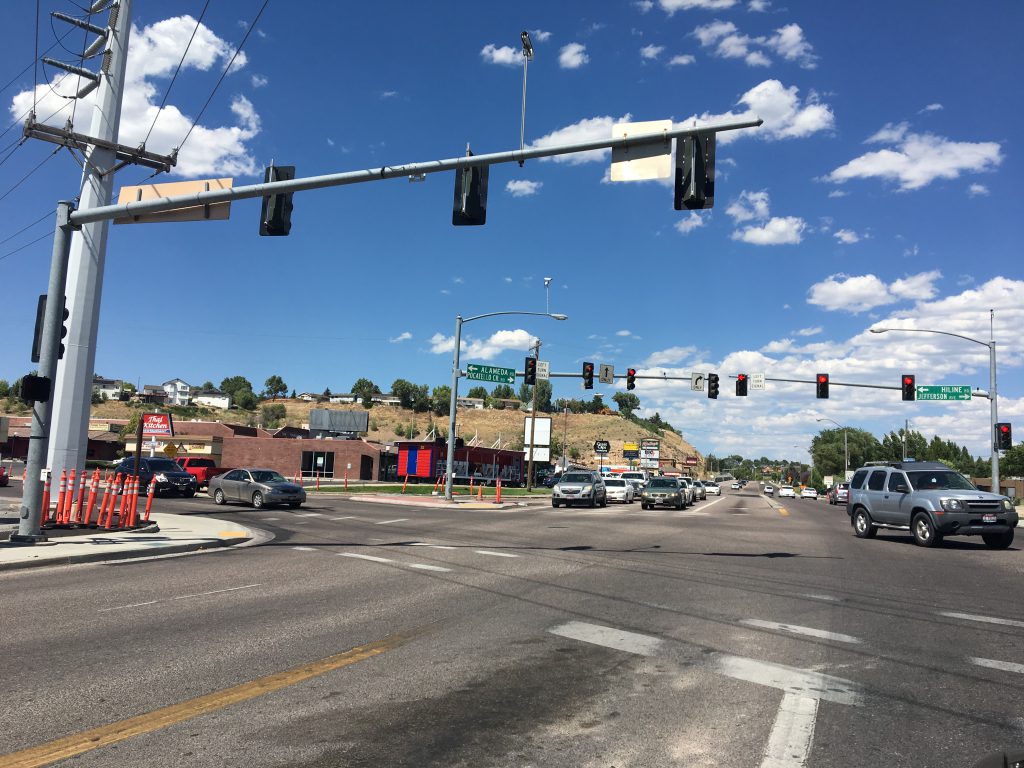 May 23, 2018
The contractor is working on patching back the asphalt in the roadway along Hiline and should complete that this week with exception to the area around the hydrant. The concrete work should be done by early next week. They have been waiting until school is out to work on the area by Tendoy so this work will start after the 24th.