December 7, 2022
The reconstructed Whitman Lift Station was brought online on November 23rd. With both new pump stations operational, this project is nearing completion.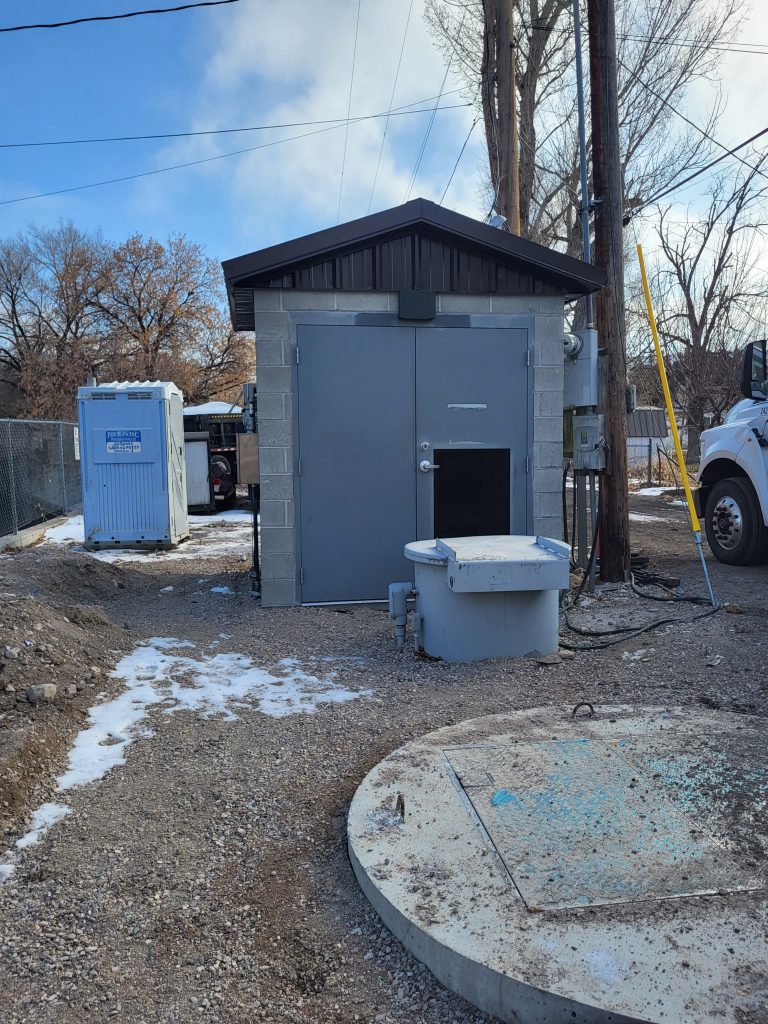 October 18, 2022
The Hayes lift station is operational, contractor is backfilling and making surface repairs. Rehabilitation on the Whitman Lift station is progressing will start bypassing next week.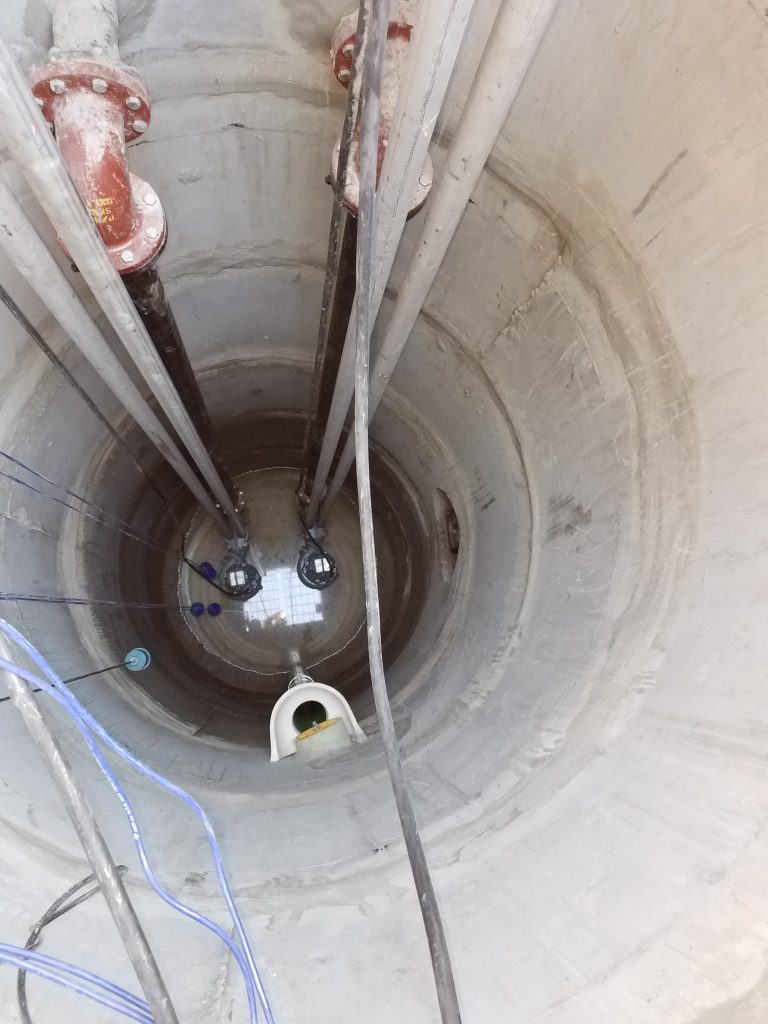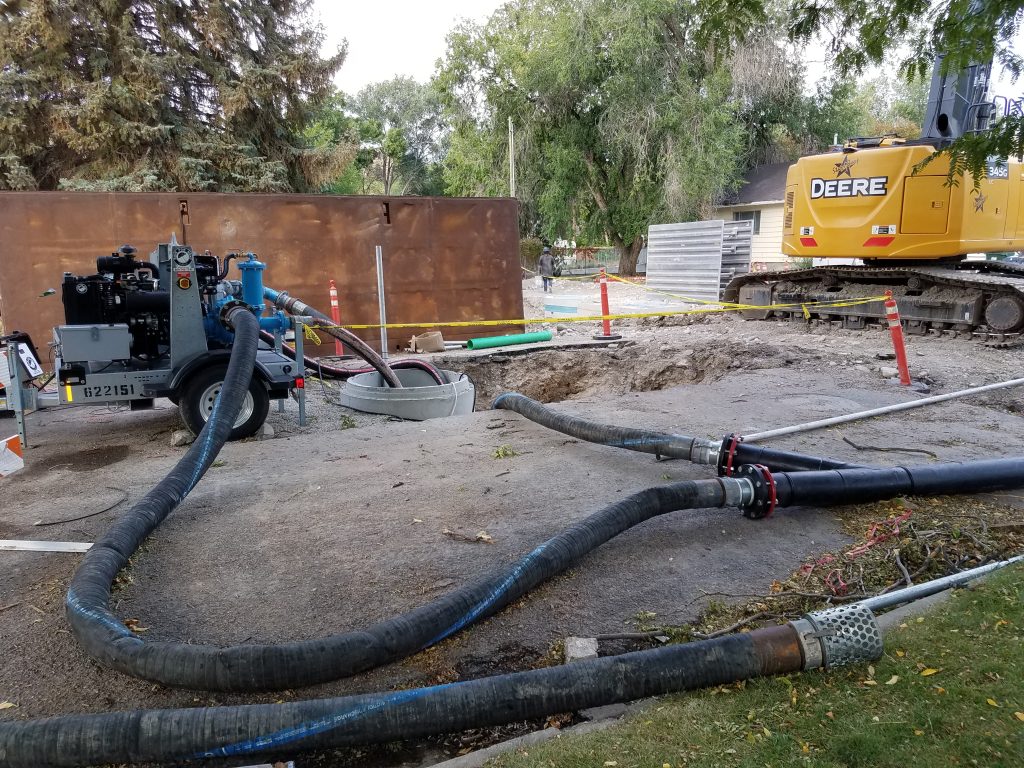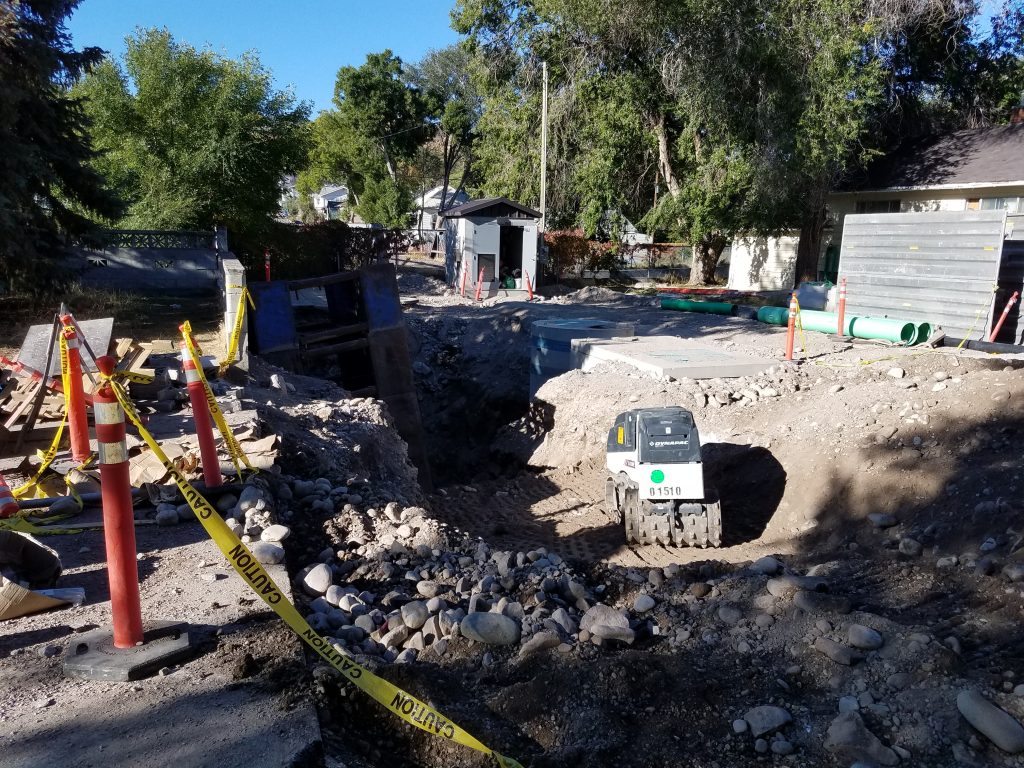 August 9, 2022
The Hayes lift station on the east side of the river is nearly operational, final electrical equipment to be installed this week. After testing the lift station, gravity sewer will be installed and the lift station will be on line.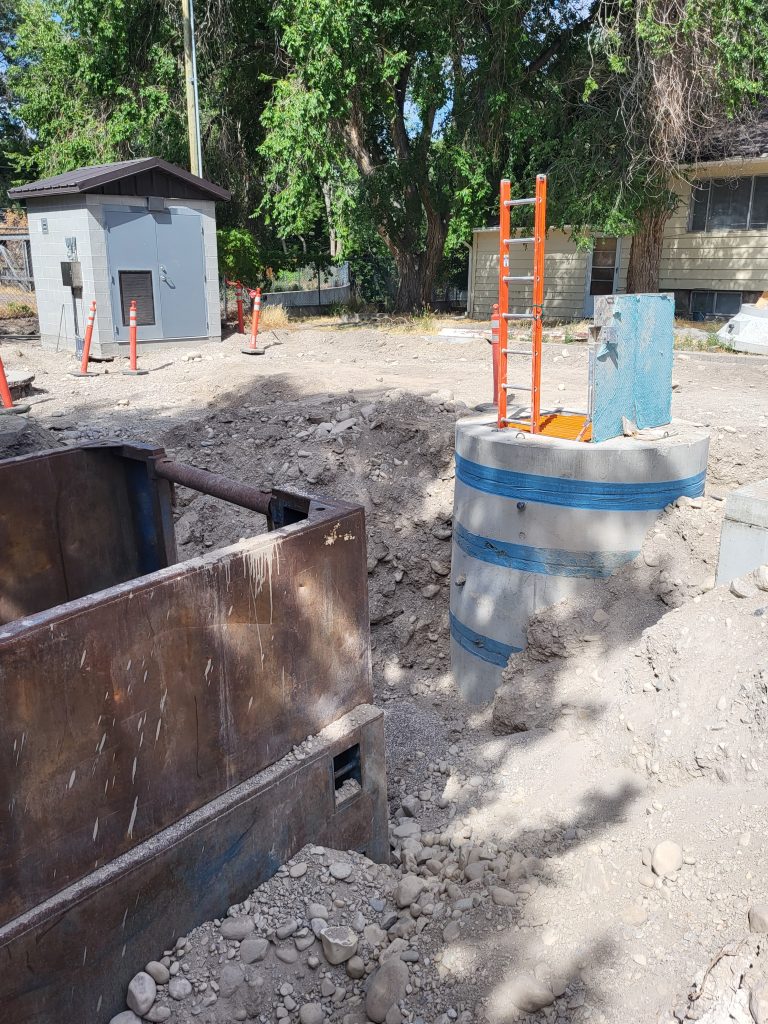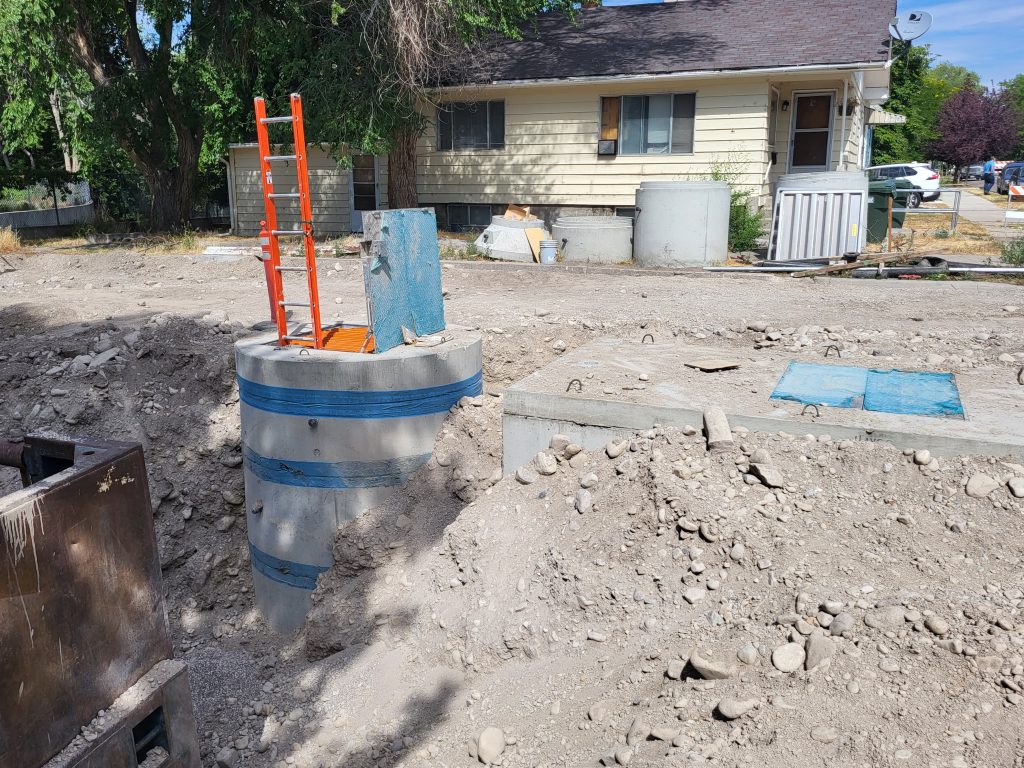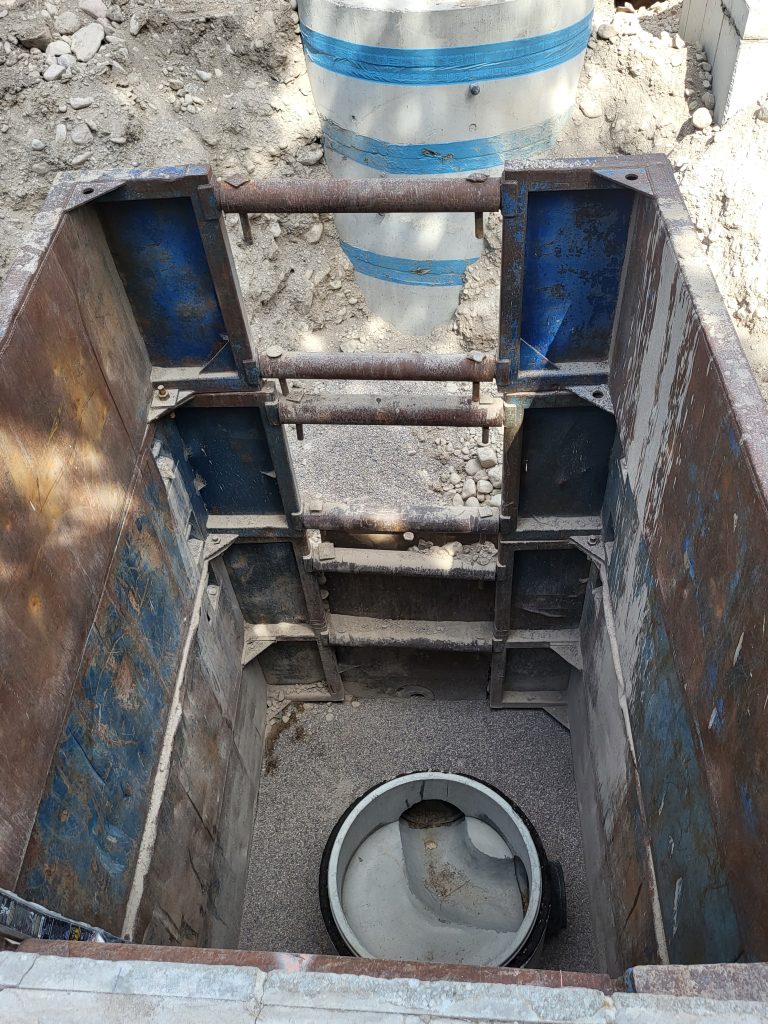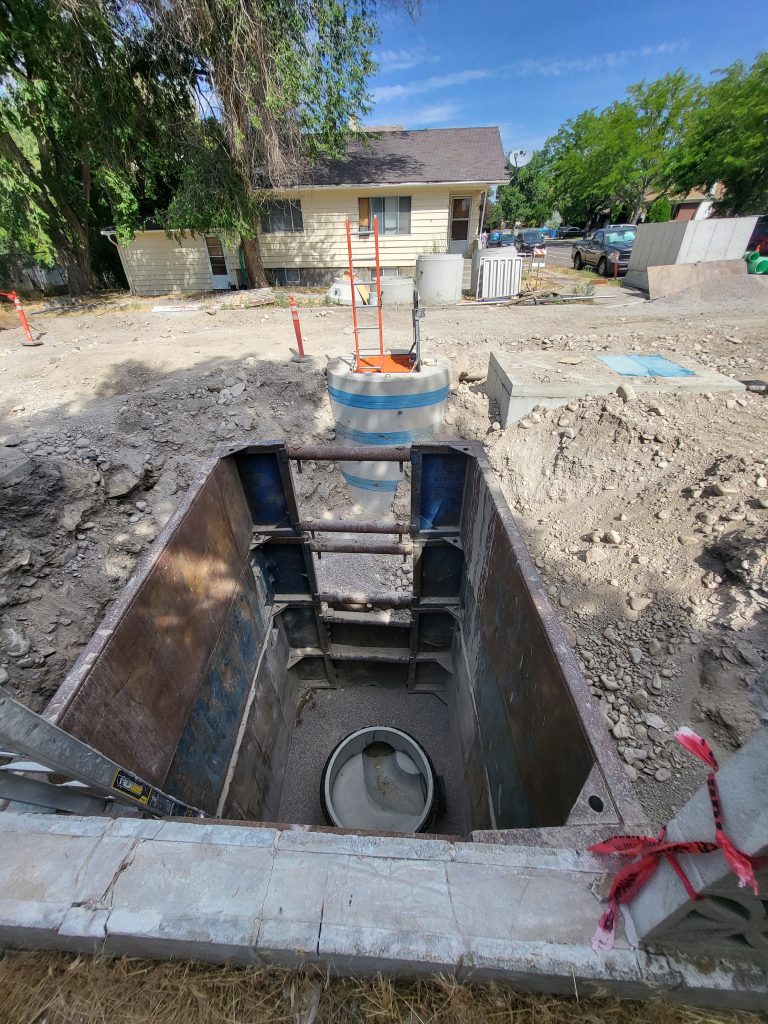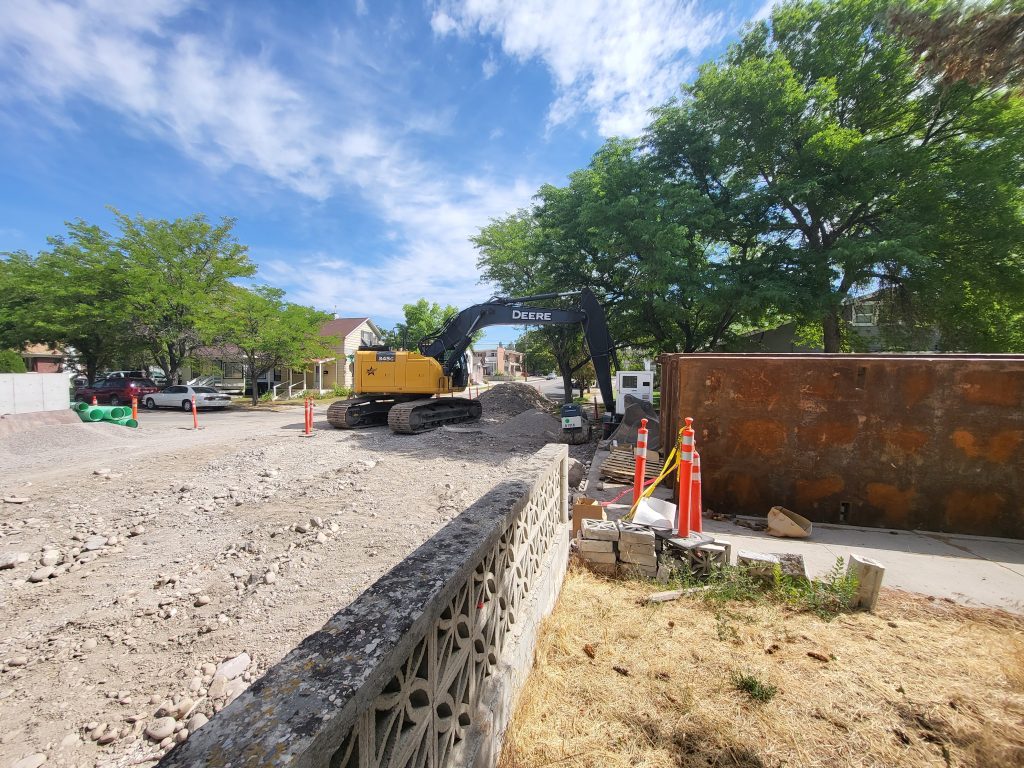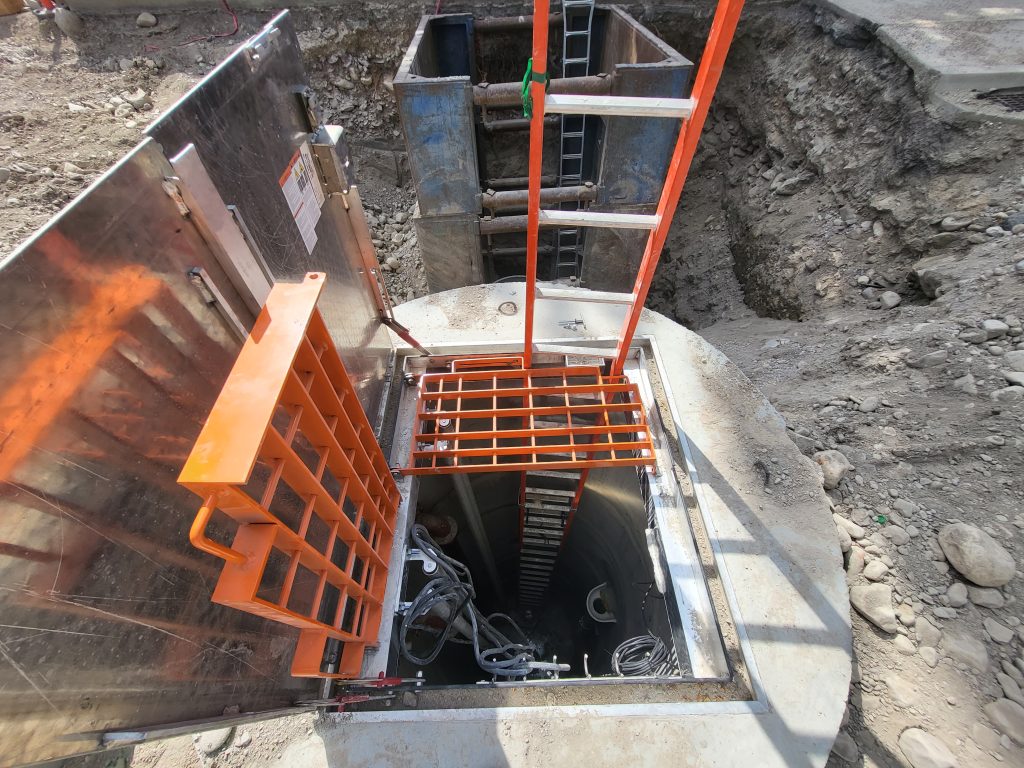 Work has also started on the Whitman lift station on the west side of the river, realignment of a sewer service and equipment staging. Several large pieces of slag have been removed from the site.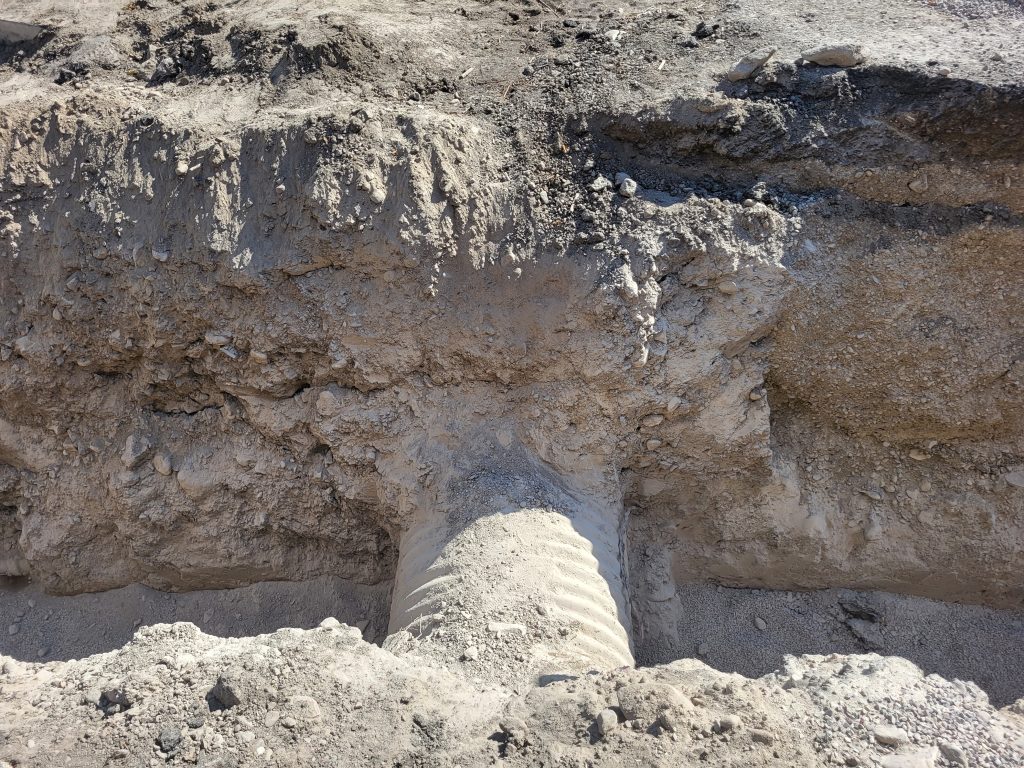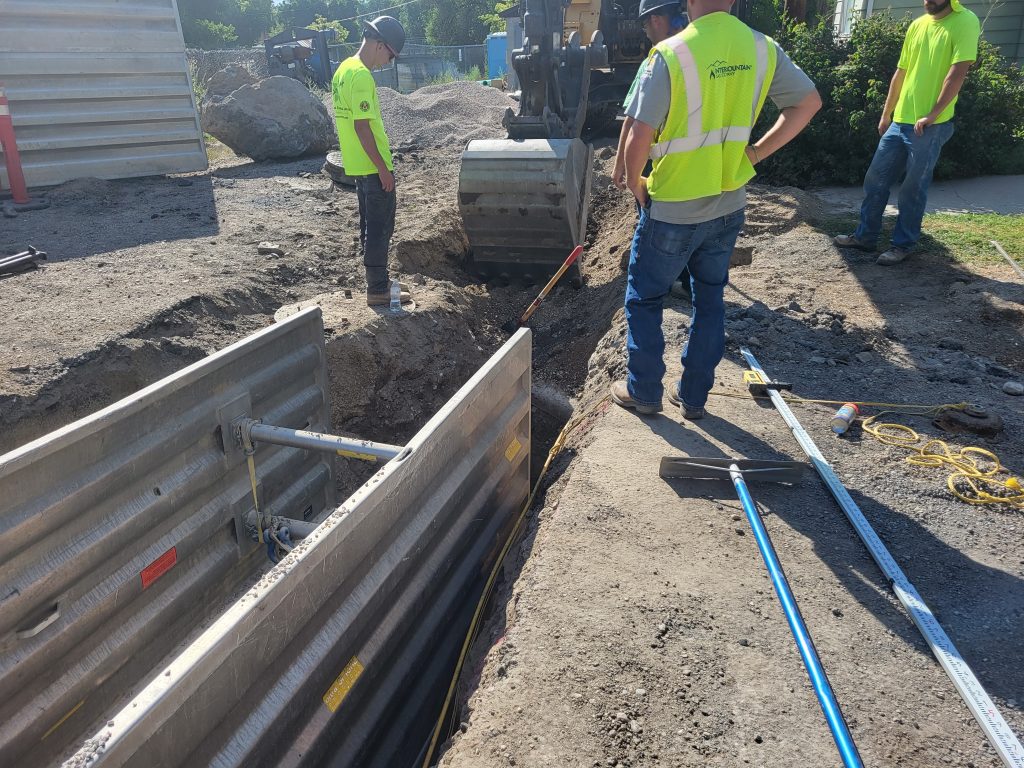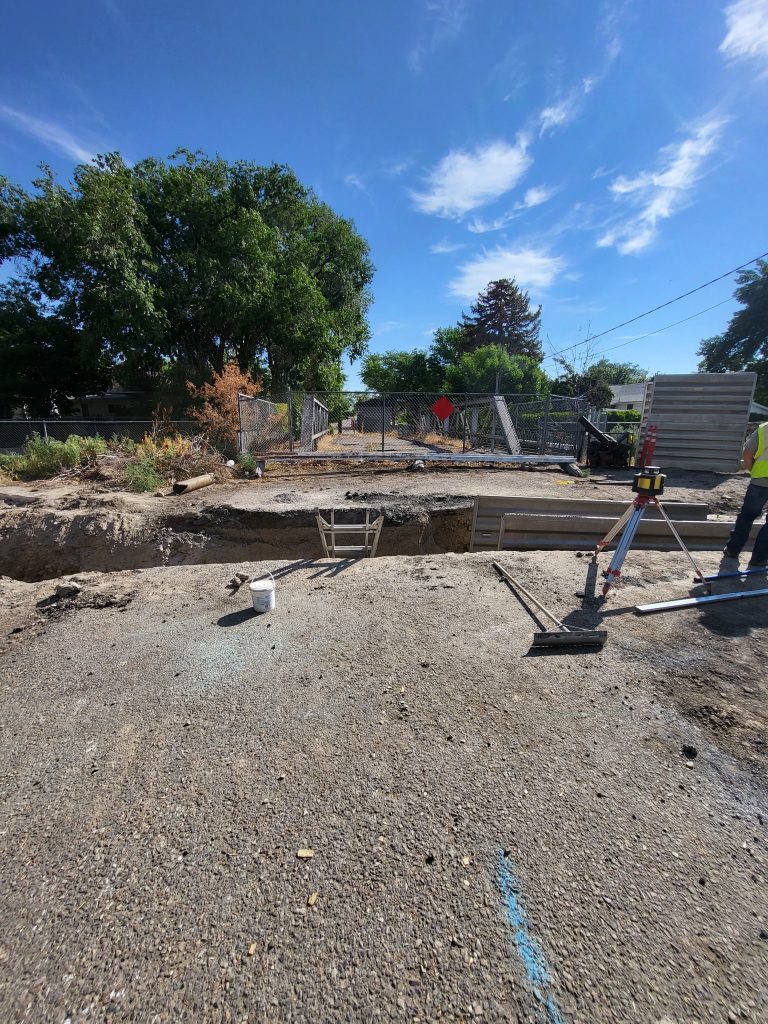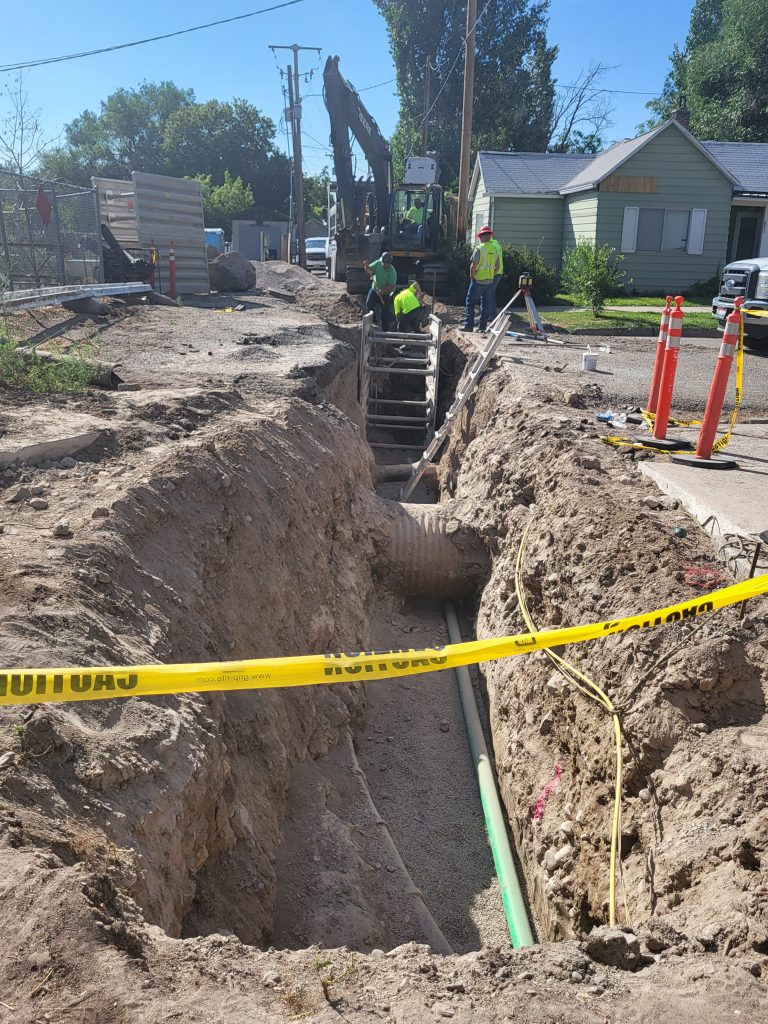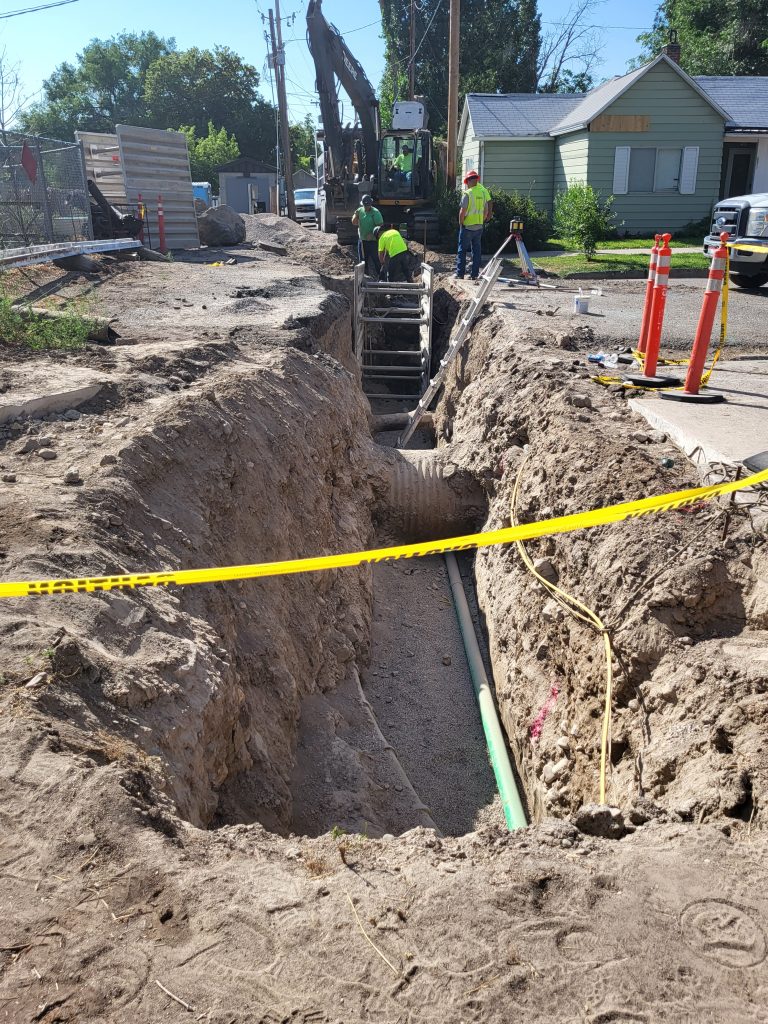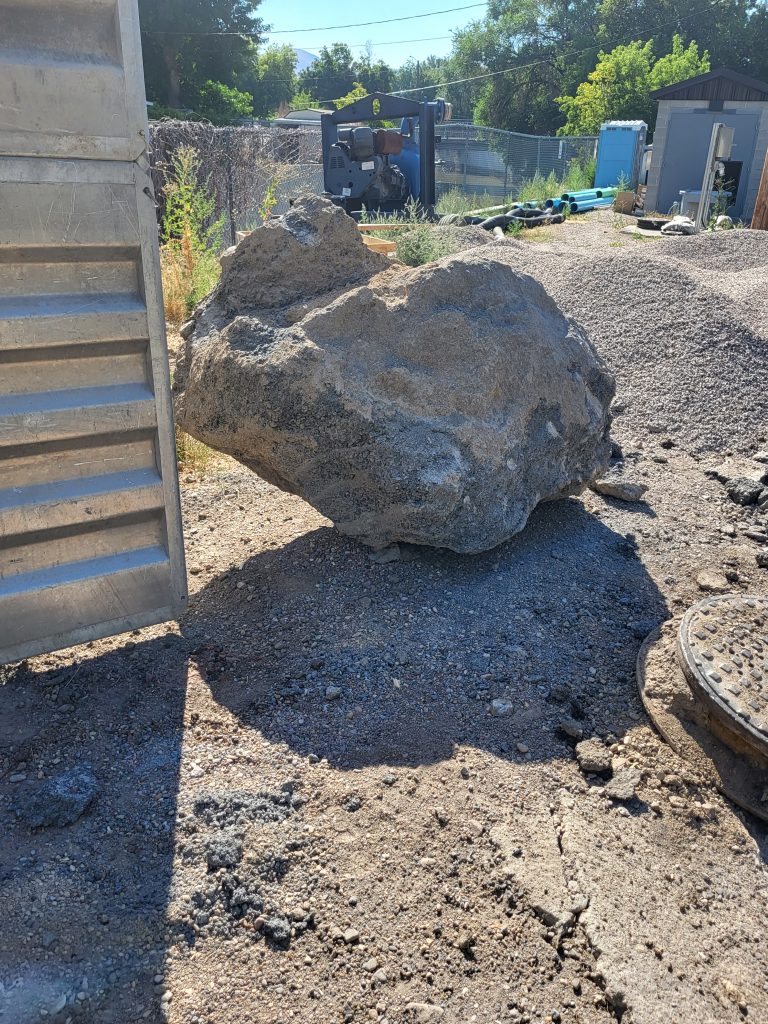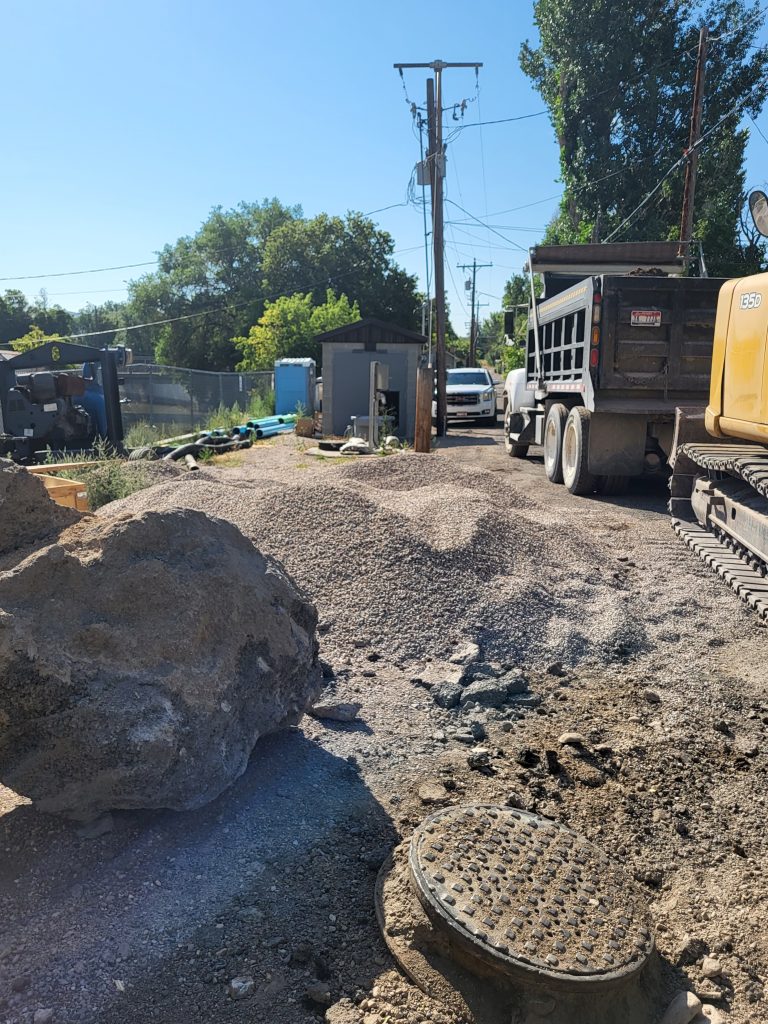 July 1, 2022
The Hayes Lift Station has continued to move forward. The shoring has been removed and the wetwell has been installed with the gravity sewer lines nearly ready to be placed. The building housing the electrical equipment has been completed. One issue the contractor has dealt with is the amount of rock in the soil, including the removal of several boulders. As work continues, the rocks have piled up and must be removed regularly.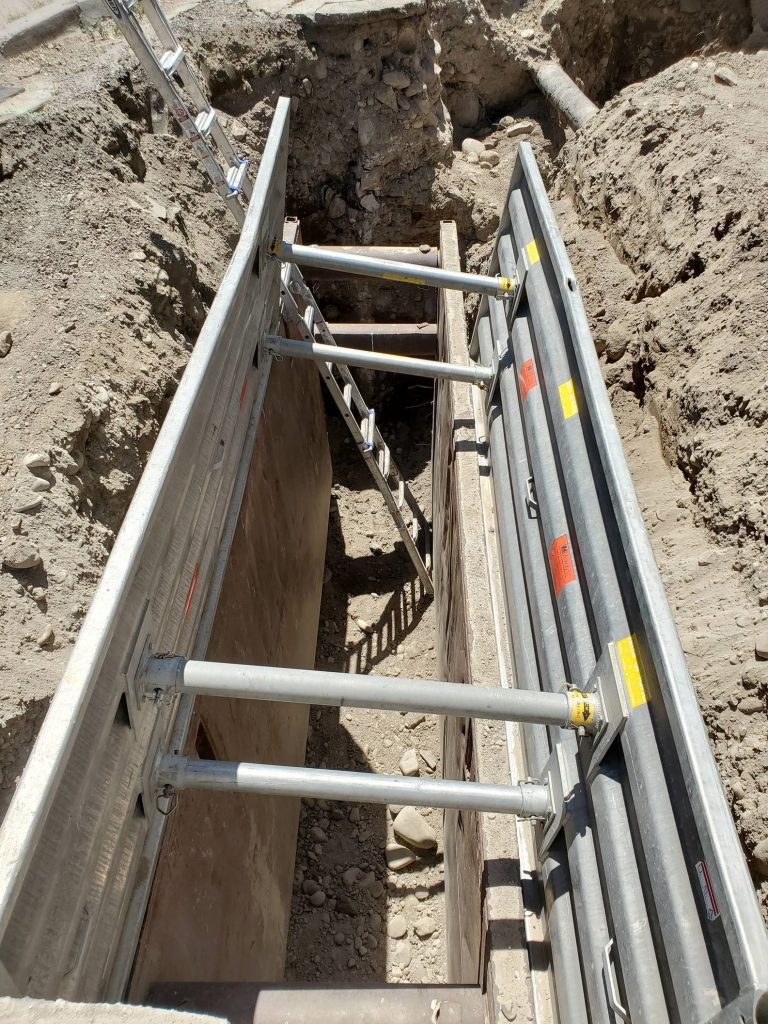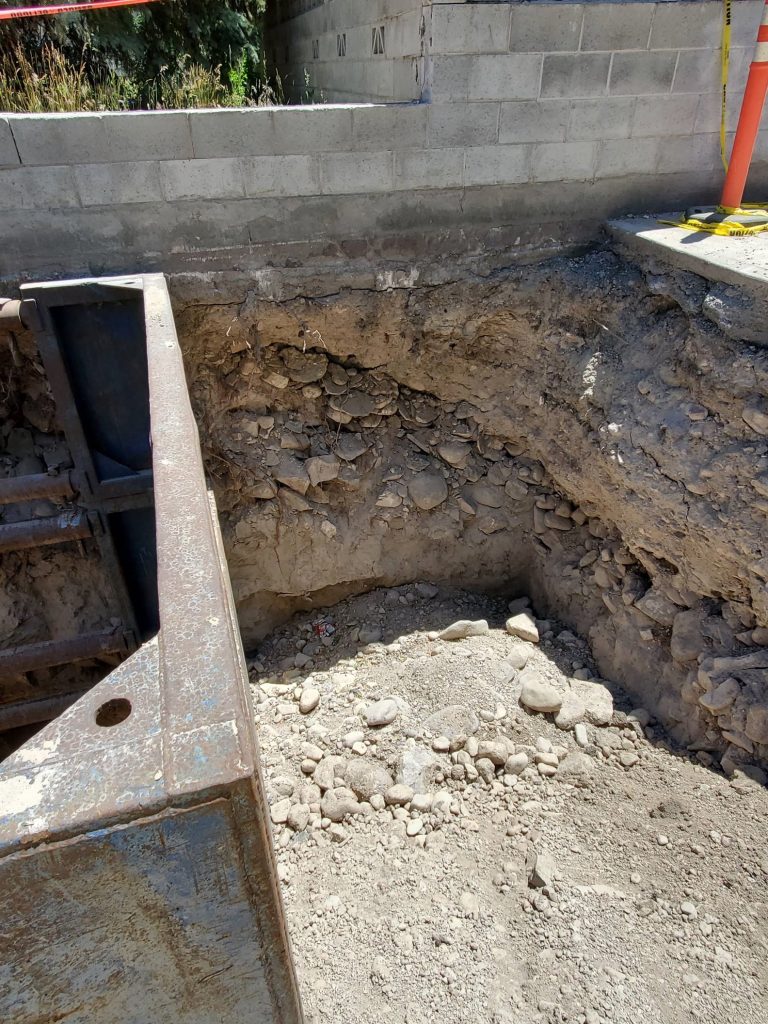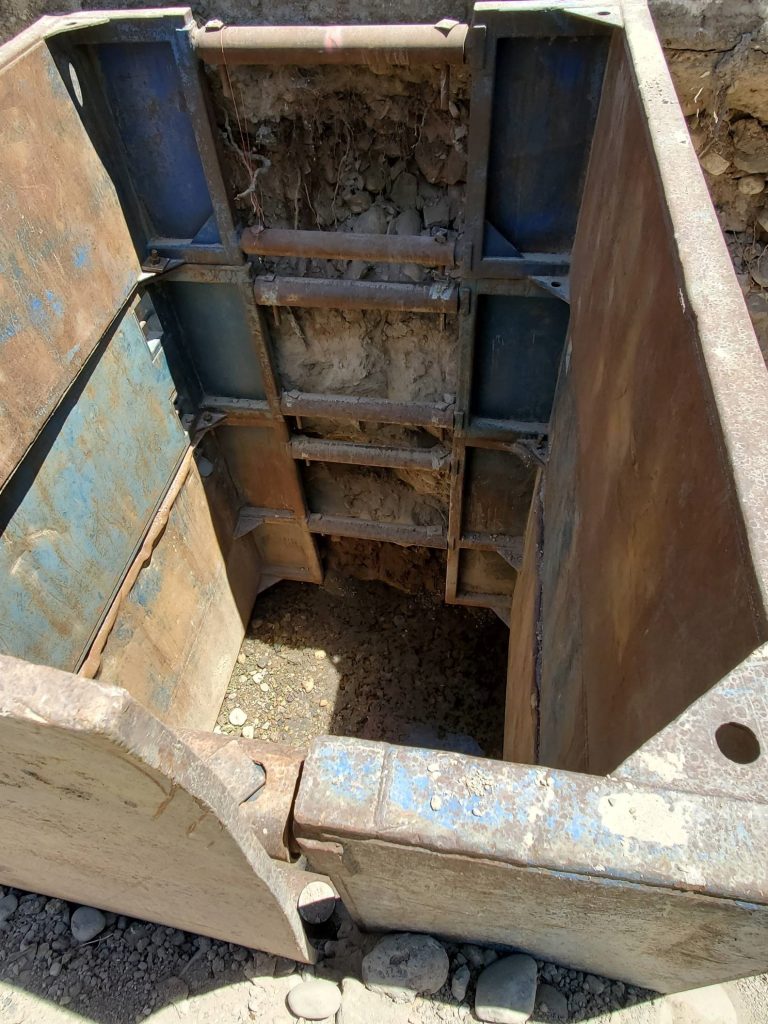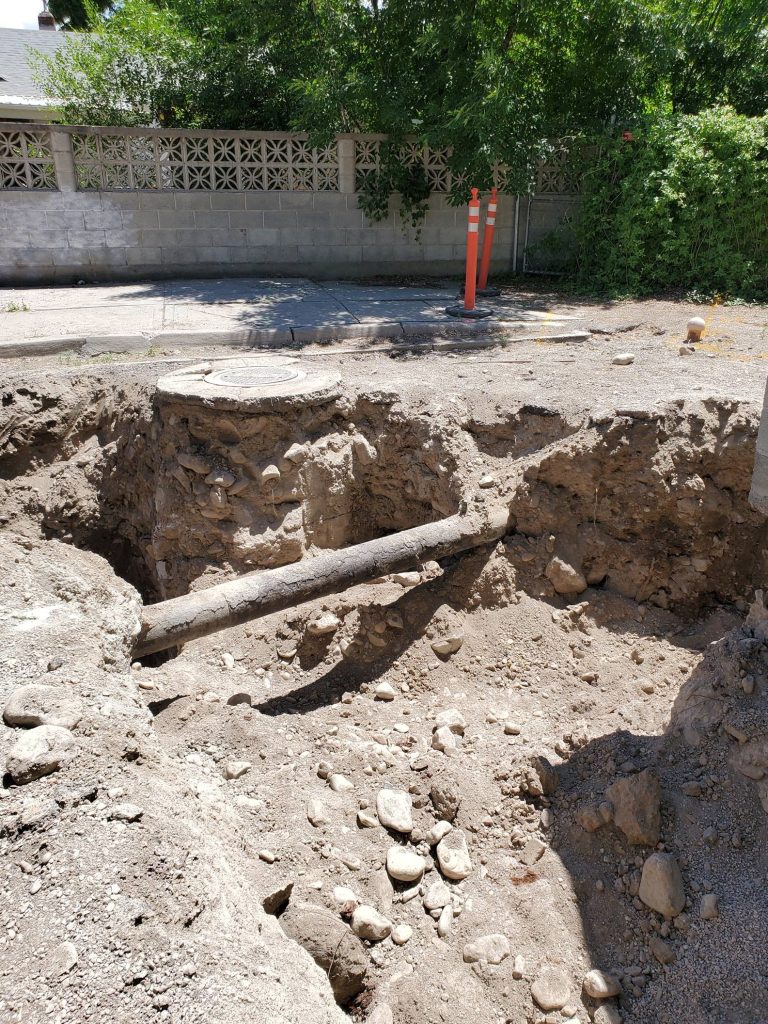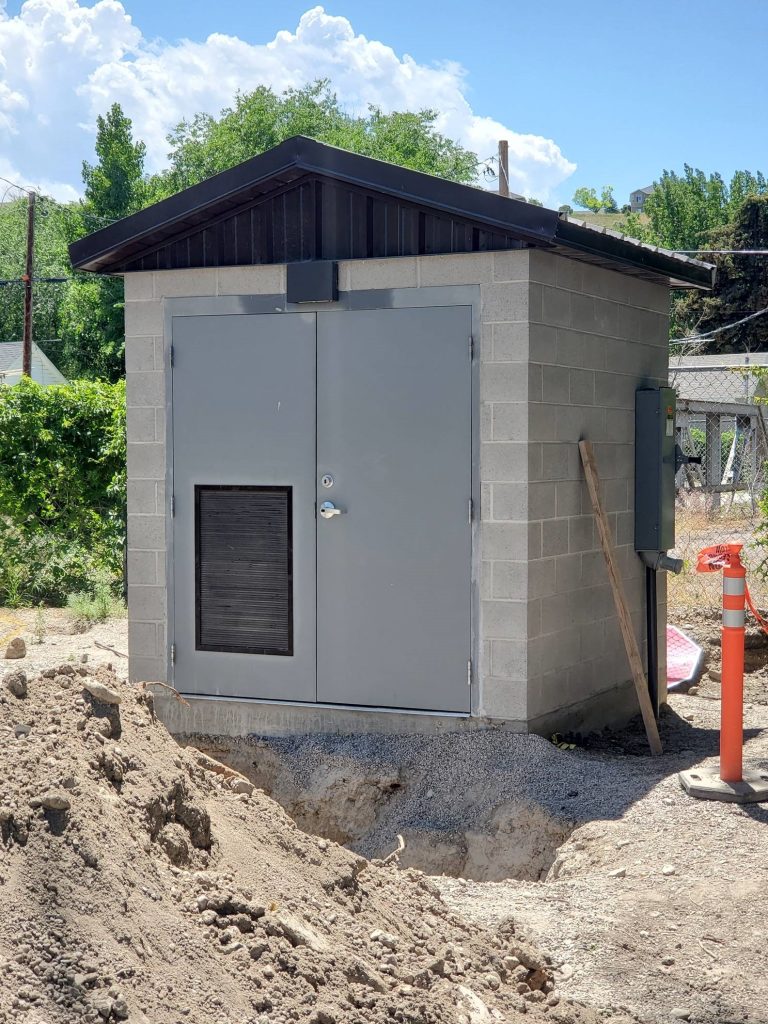 June 2, 2022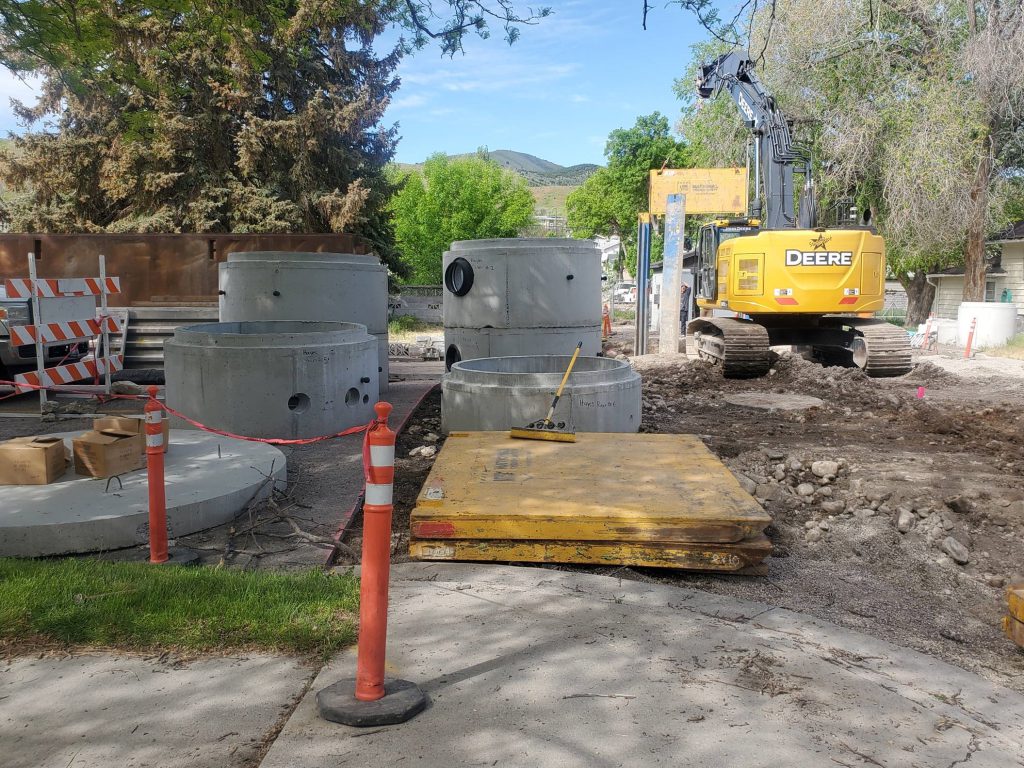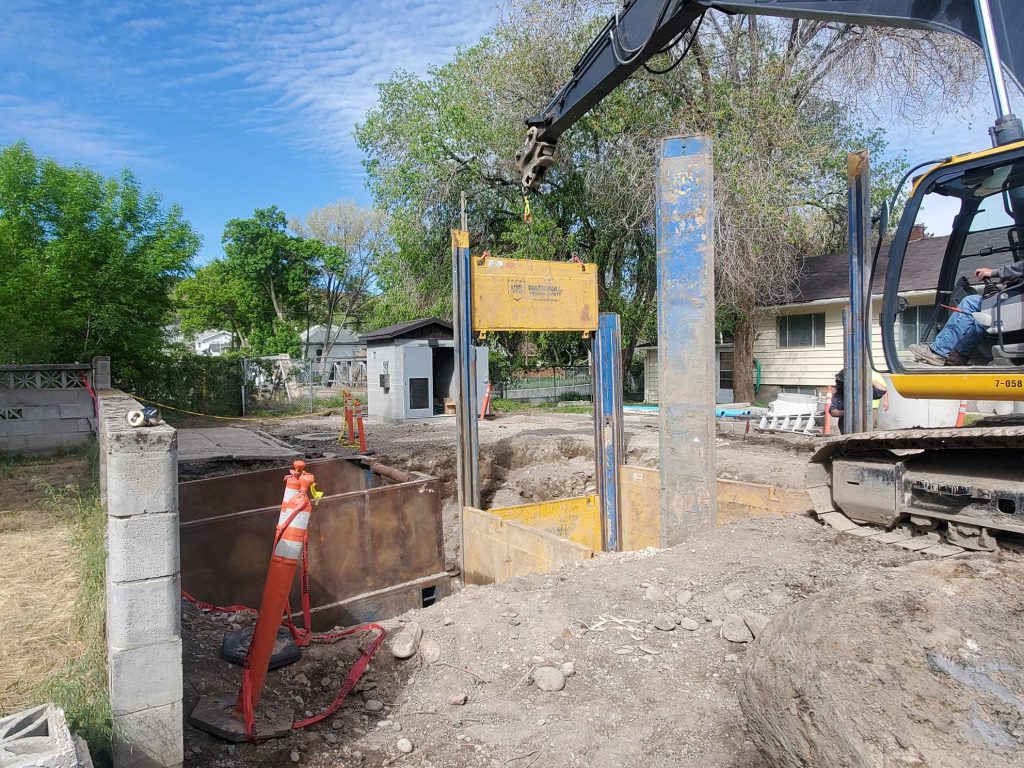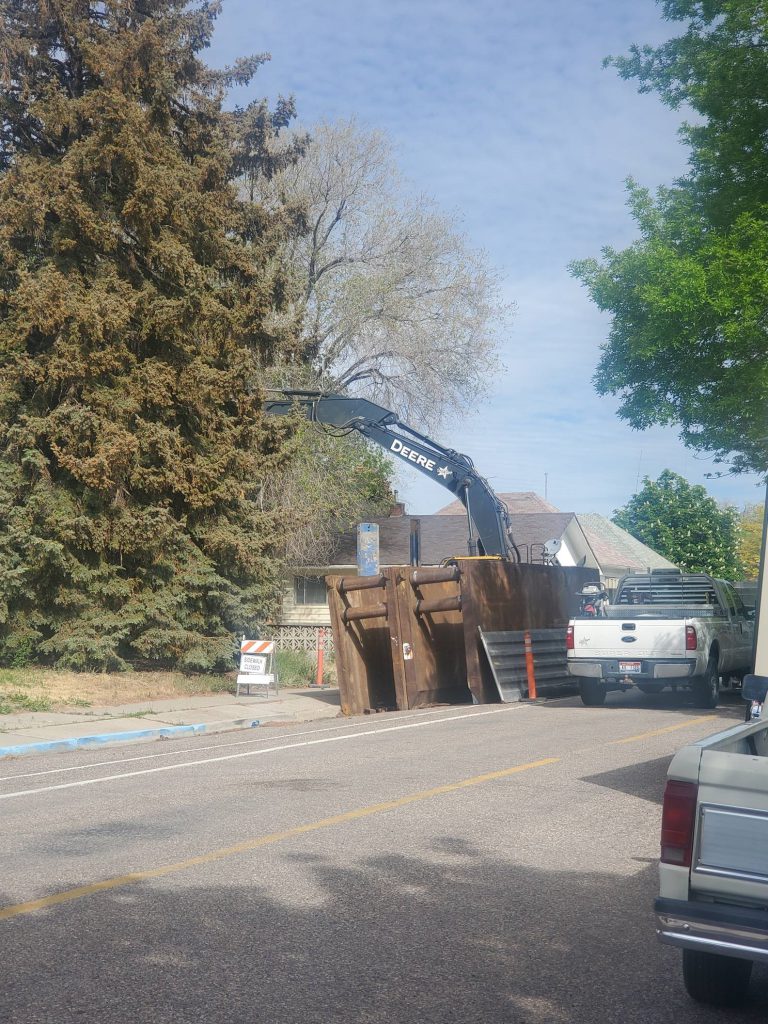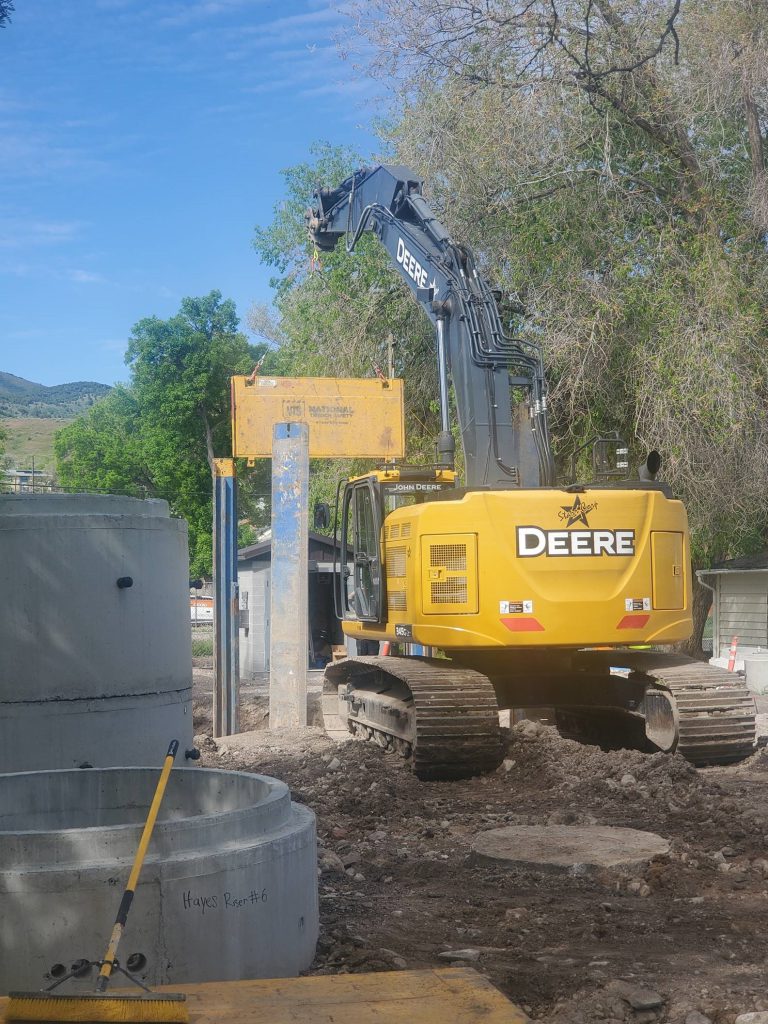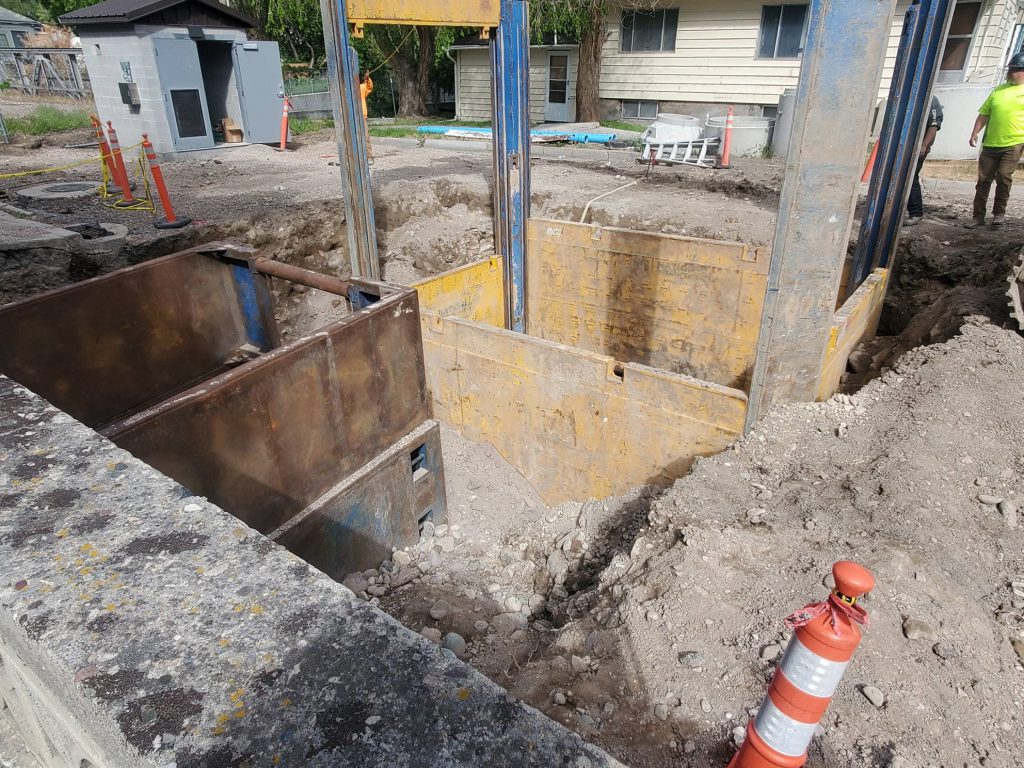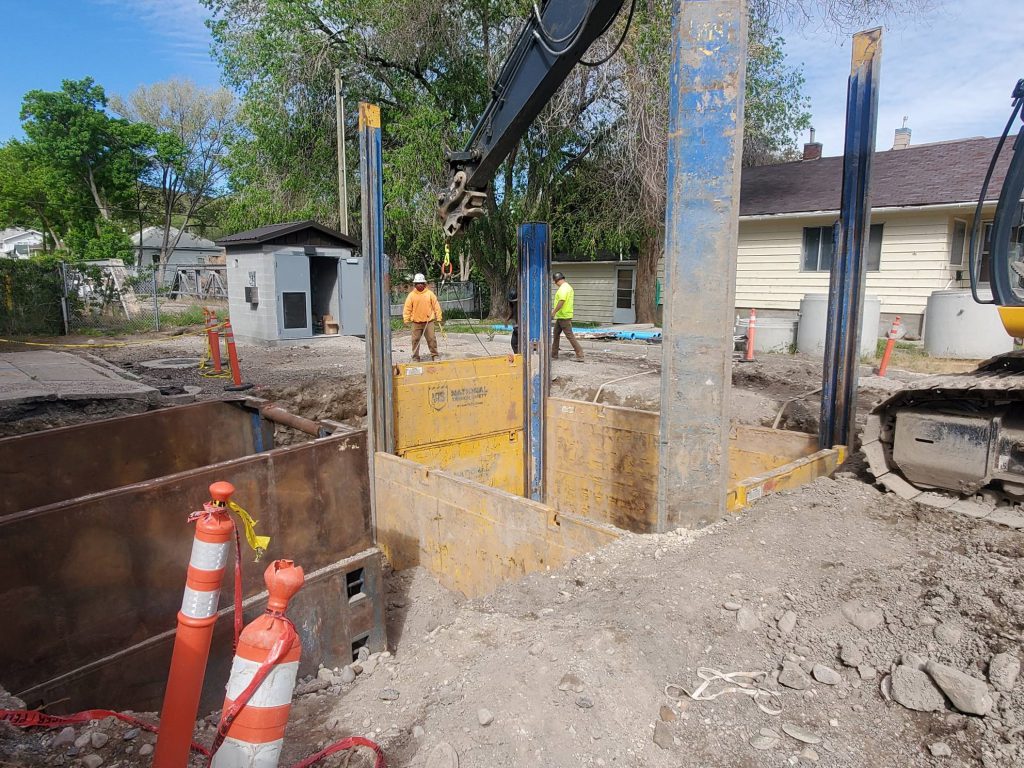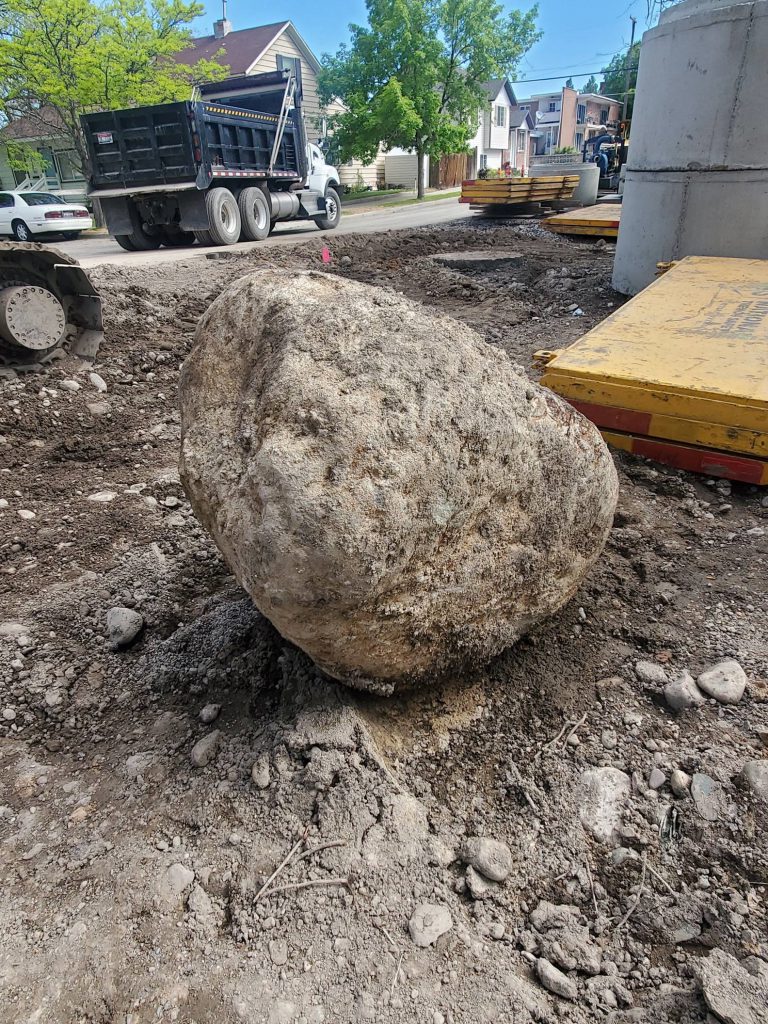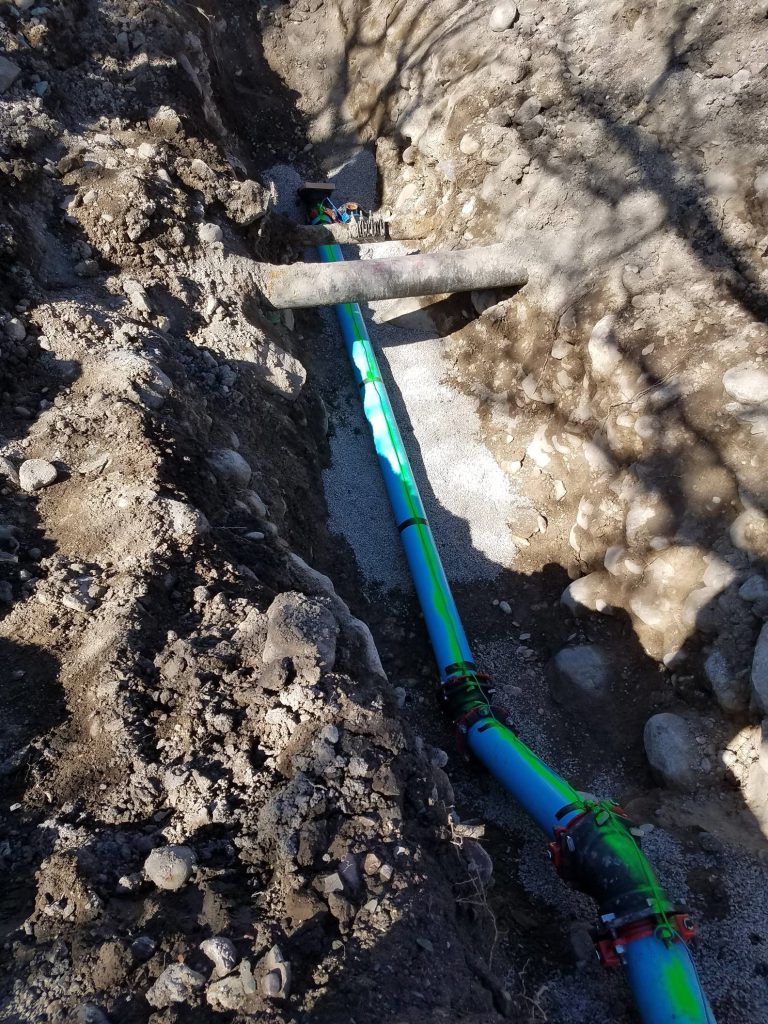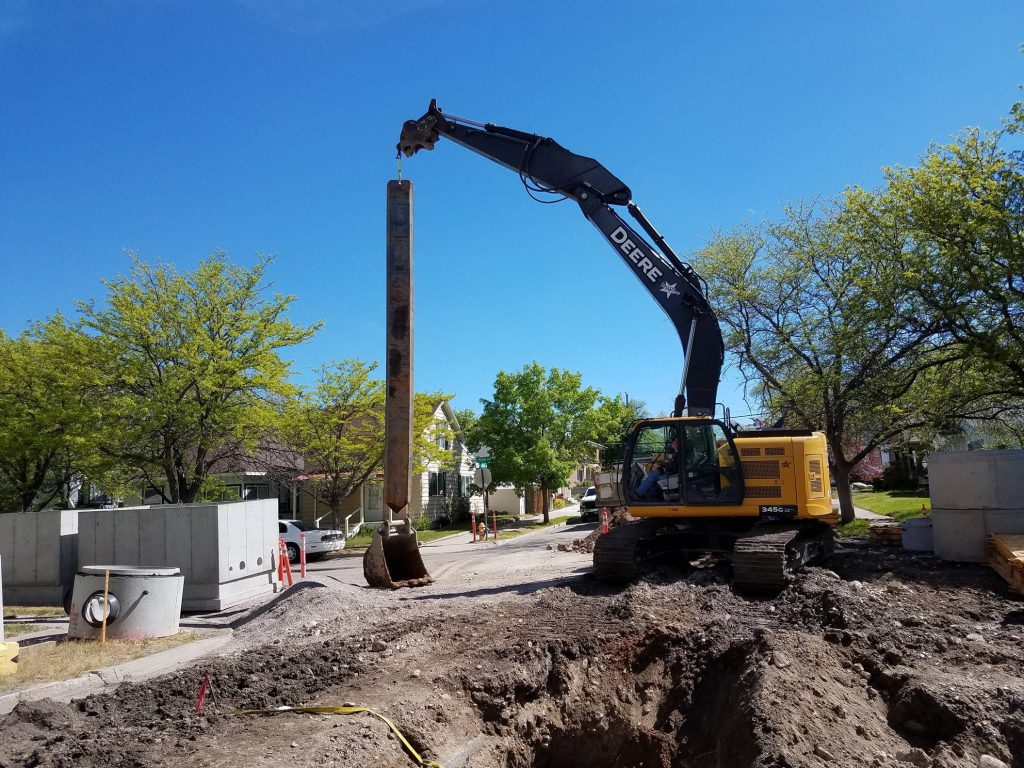 May 9, 2022
The Whitman and Hayes Lift Station Project continues progressing. The contractor has started installing new gravity sewer manholes and pressure line for the Hayes lift station.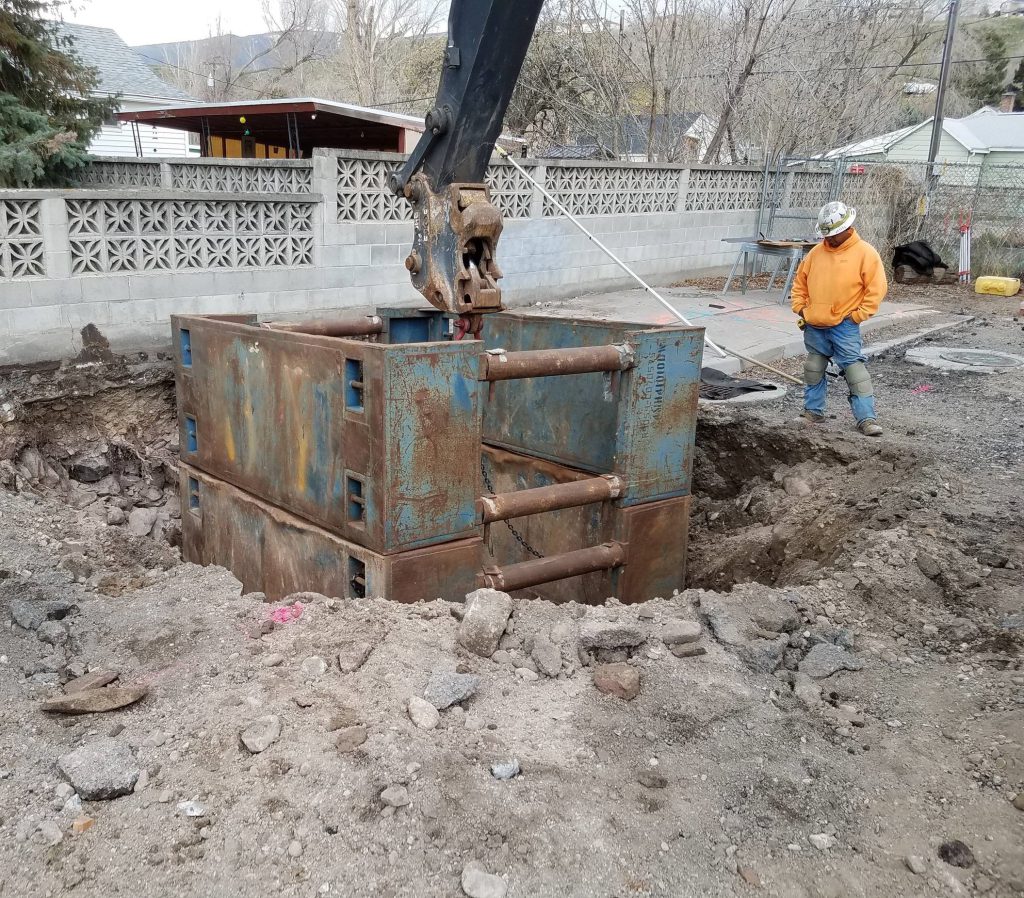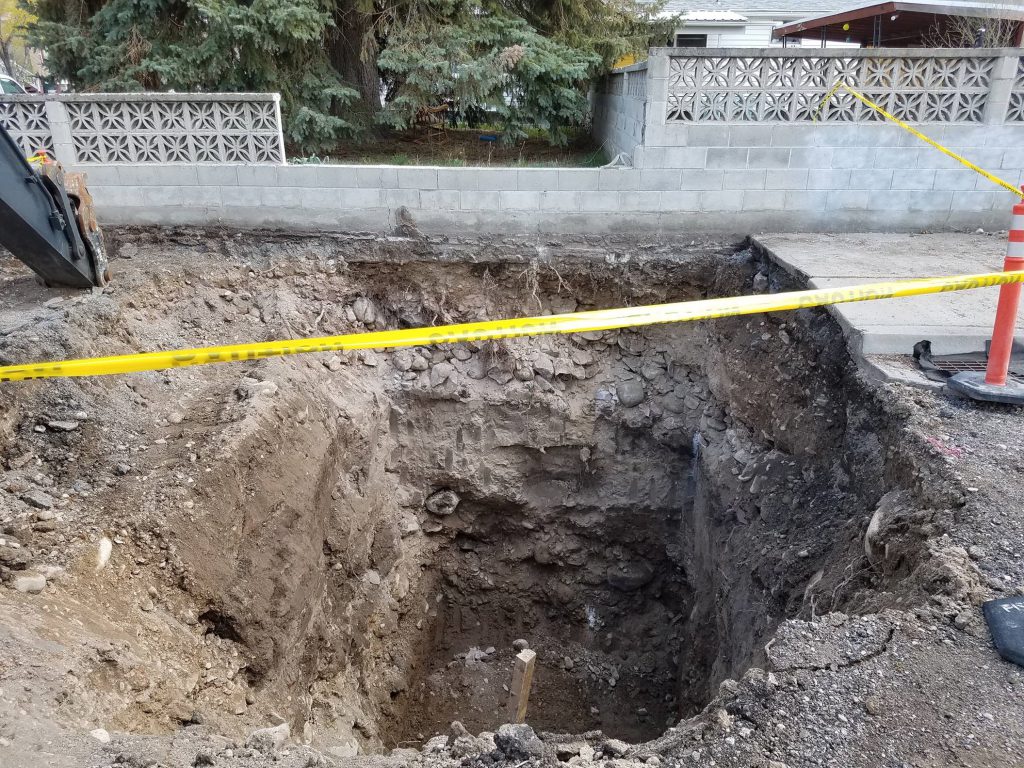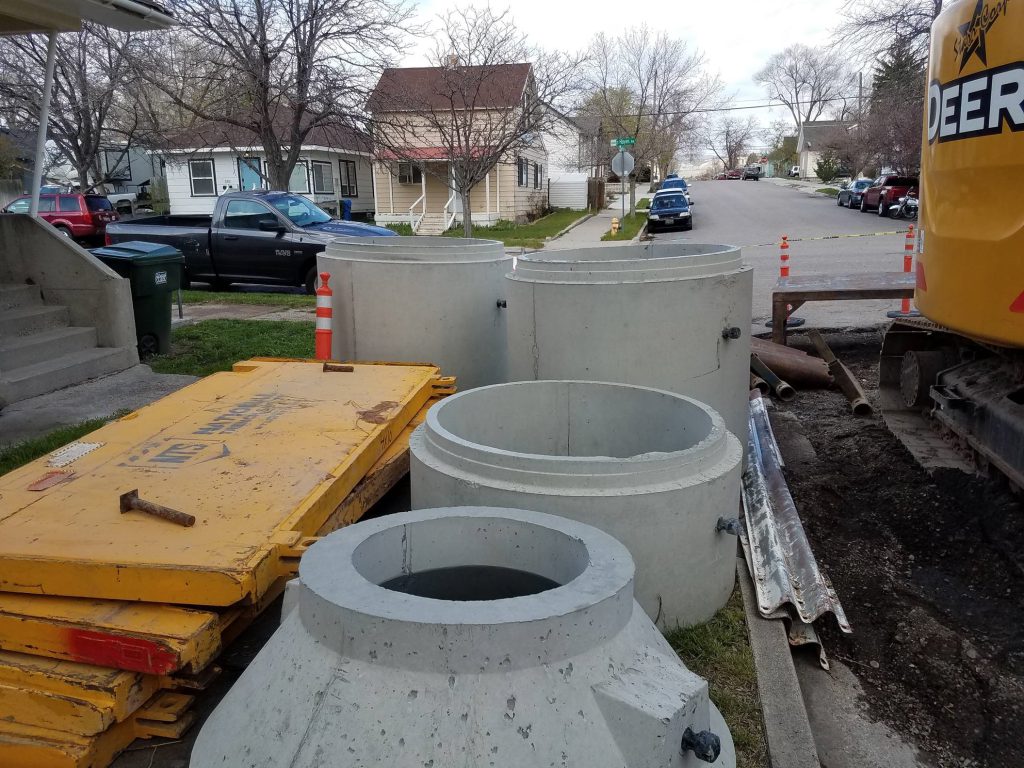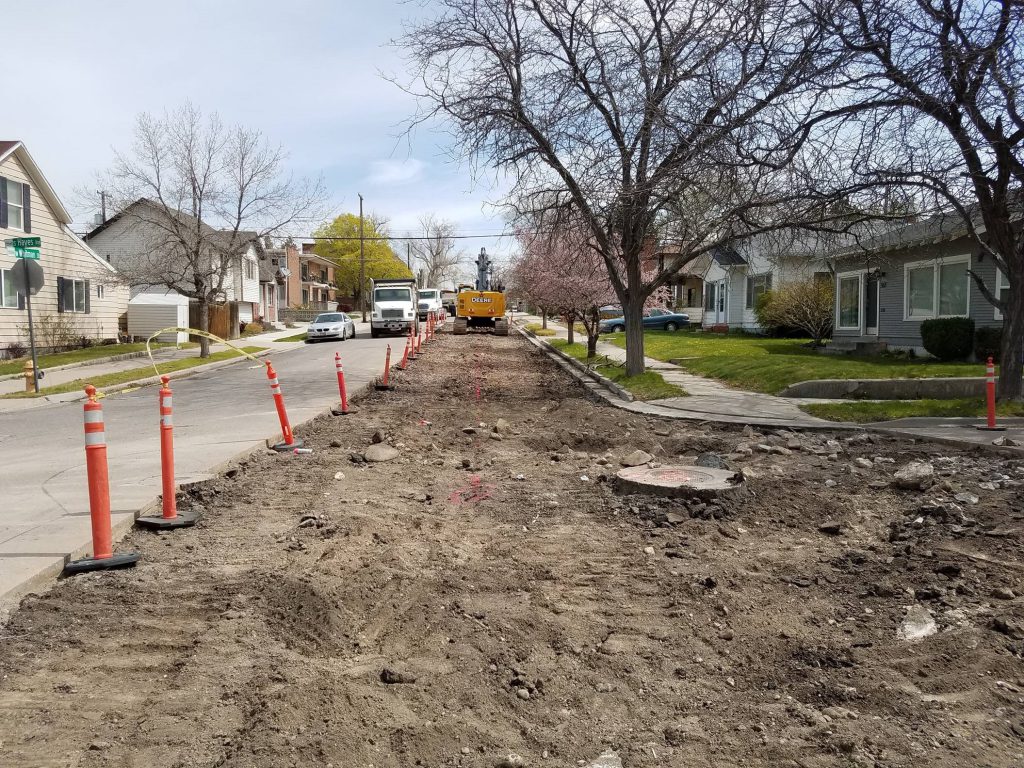 February 10, 2022
The City of Pocatello Collections System Master Plan identified a project located on West Whitman Street, adjacent to the Portneuf River, for rehabilitation sanitation lift station. The purpose of the project is to address deficiencies including aging infrastructure, operational issues, and improvements to the nearby sanitary sewer river crossing.
The estimate for the project was $1.4 million based off of the preliminary design from the 2011 City of Pocatello Collections System Master Plan. Staff engineer, Austin Suing developed an alternate approach with cost savings. The project work includes rehabilitating the existing Whitman Lift Station on the west side of the river and constructing a new Hayes Lift Station on the east side of the river. With the addition of the Hayes Lift Station the sanitary sewer river crossing can be abandoned and sanitary sewer flows discharge to another part of the sewer collection system.
The project is currently under construction with Starr Corporation and is being funded through the Capital Outlay budget.
Work will start in January 2022 and is anticipated to be completed by June 2022.