The Center Street underpass is the primary entrance to the heart of Historic Old Town. It is an essential element of our transportation system with over 10,000 vehicles traveling through this structure daily.
The underpass was built in 1934, replacing the elevated viaduct that connected the east and west sides of Pocatello since 1910. Past maintenance work on the underpass has included concrete repair, painting, pump upgrades, lighting, retaining wall modifications, landscaping, video camera installation, and paving. Even though the city has made efforts to maintain the underpass, it continues to provide a steady stream of complaints: crumbling concrete, dirty walls, oily substance dripping from above, dim lights, dangerous pedestrian and bicycle access, faded paint, inadequate ventilation, and overall poor appearance.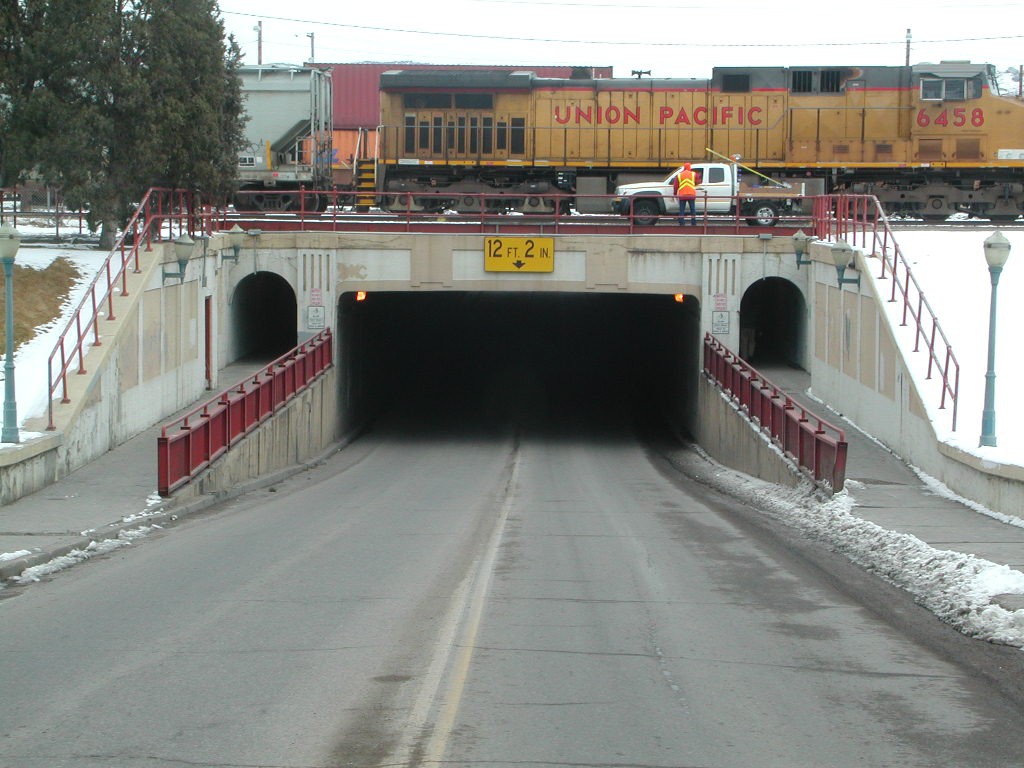 Old Town Pocatello is a group that has been concerned with the appearance of the Center Street underpass for several years. They received bids to re-paint the entrances, but decided that their limited funds would be a wasted effort. Staff has been working with an Old Town Pocatello committee to enhance the Center Street underpass. Structural concerns include spalled and delaminated concrete; exposed, rusty rebar; leaking joints; crumbling retaining walls and damaged railings. In addition, a thorough inspection of the steel girders that support the railroad tracks is needed as access has been an issue. Many of these issues are listed in the State's bi-annual inspection report. The Old Town Pocatello committee is interested in improving the appearance and safety of the underpass. They envision opening up the pedestrian tunnels with arched windows and decorative railings; improved lighting, landscaping, and irrigation; replacing crumbling retaining walls and damaged railings; and improving pedestrian and bicyclist movement at the entrances to the underpass. This project will be a combination of engineering and architectural improvements to this aging structure.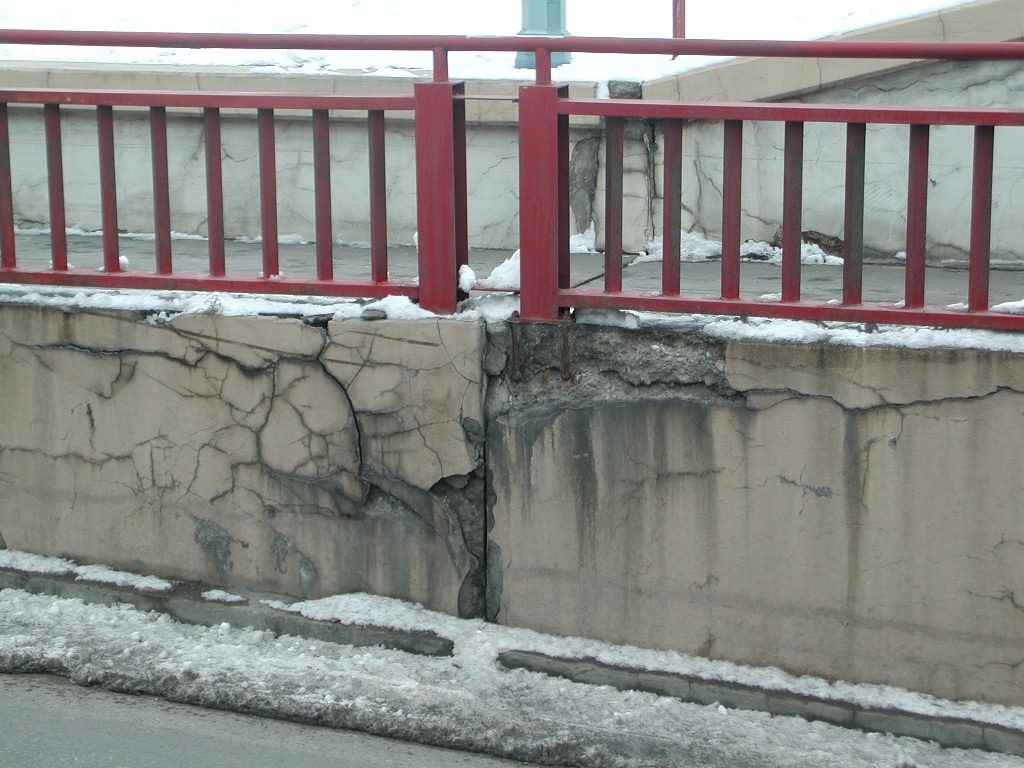 The Center Street Railroad Bridge Underpass project is in the project development stage. The State requested proposals from engineering consultants and the committee selected a team consisting of CH2M Hill, Myers-Anderson Architects, and Keller Associates. Staff is still in the process of finalizing the consultant scope of work. The first task will be a thorough structural evaluation of the underpass, extensive coordination with UPRR, and collecting input from the public. The construction year is unknown at this time.