April 25, 2022
Contractor has completed approximately 2,500 ft. of pipe installation, one cased jack & bore crossing, and placement of the booster station pump cans. Ongoing efforts include pipe installation at Freeman Lane, jack & bore of cased crossing of Summit Dr., booster station below grade pipe and foundations, and HDPE pipe preparation.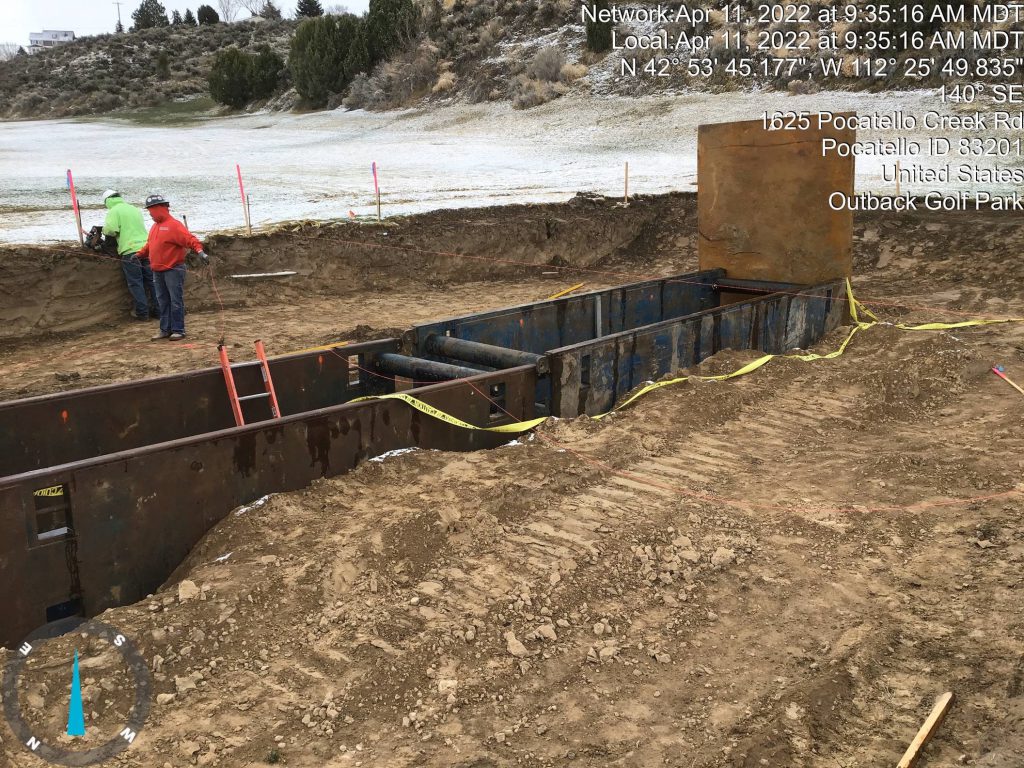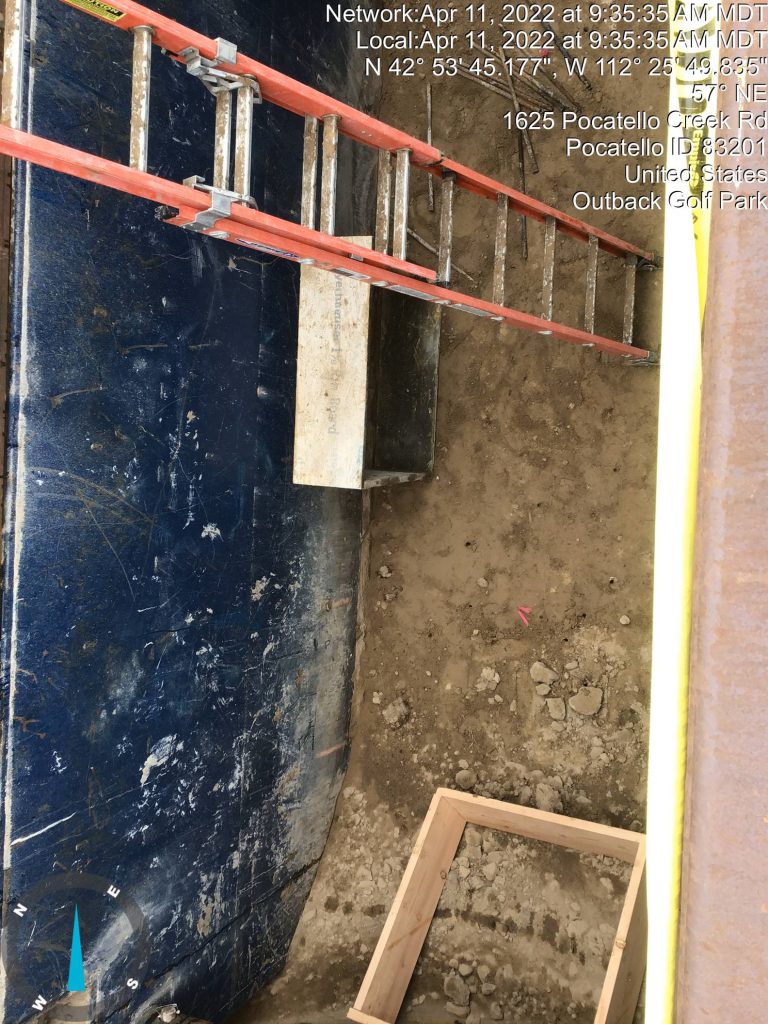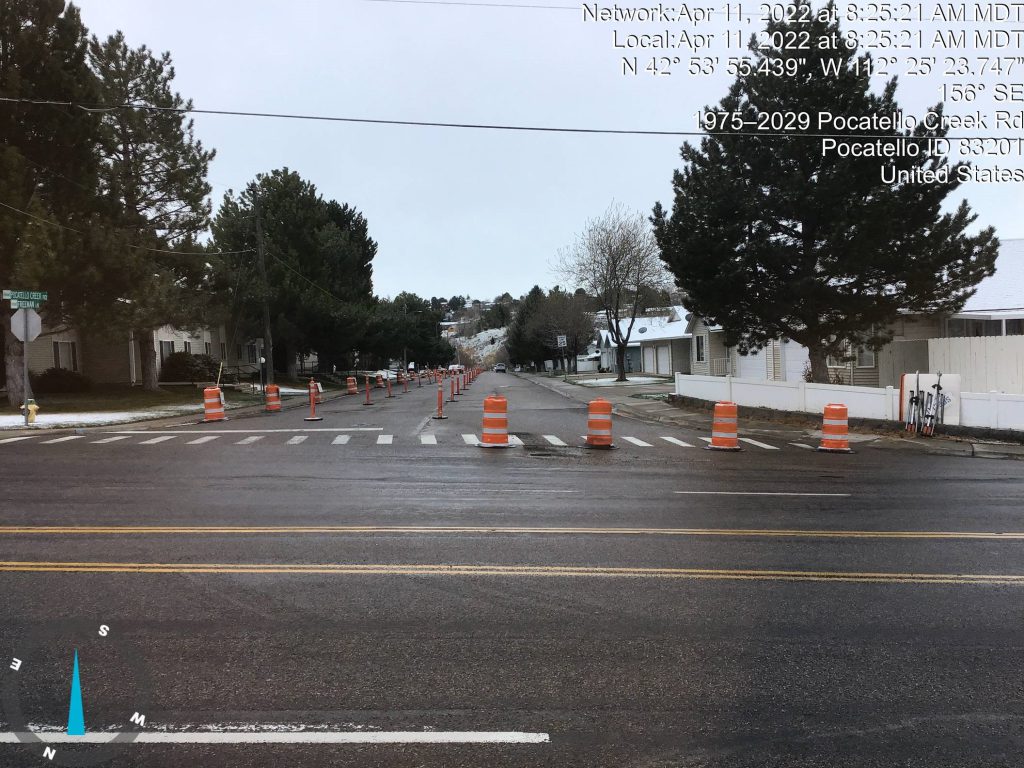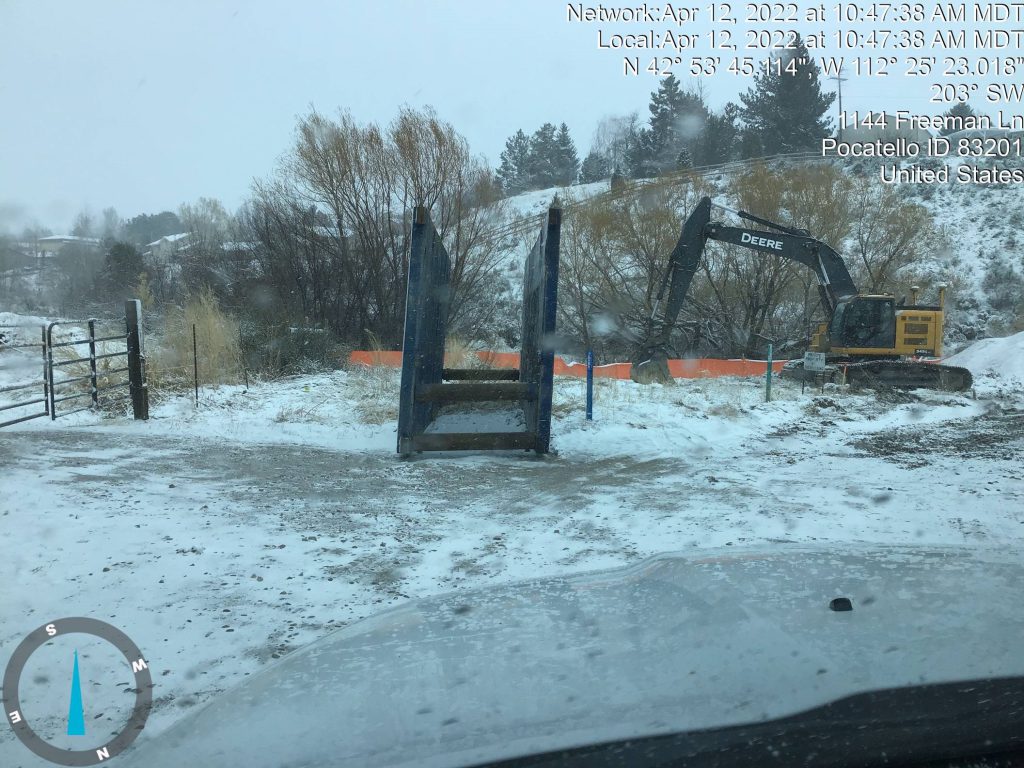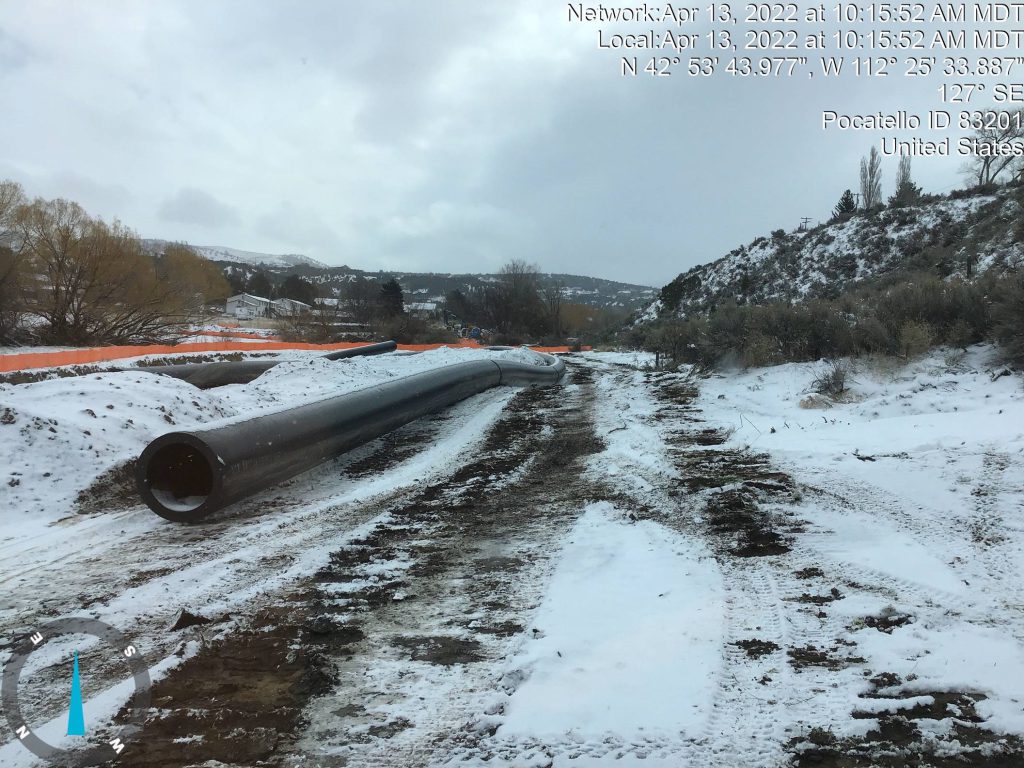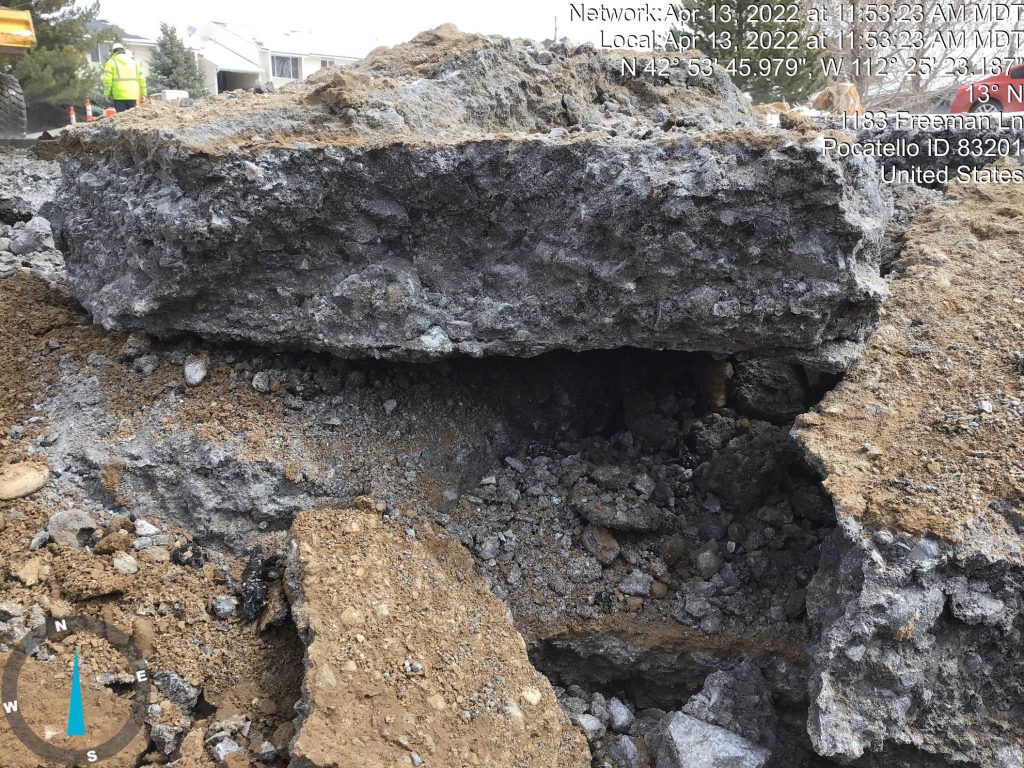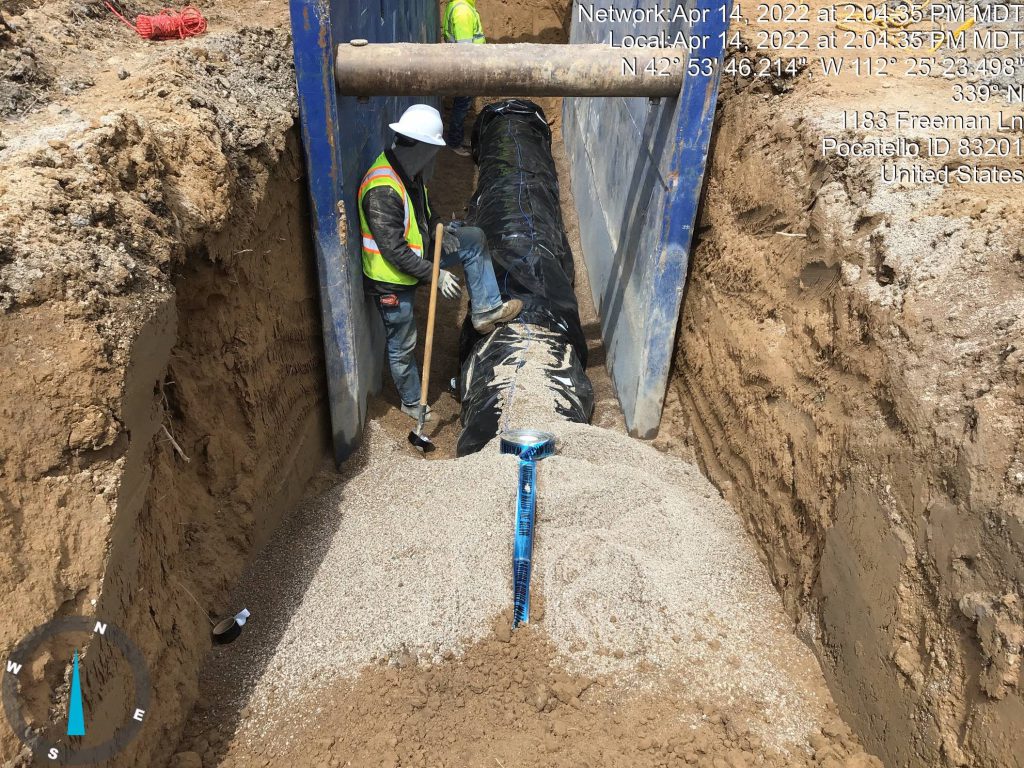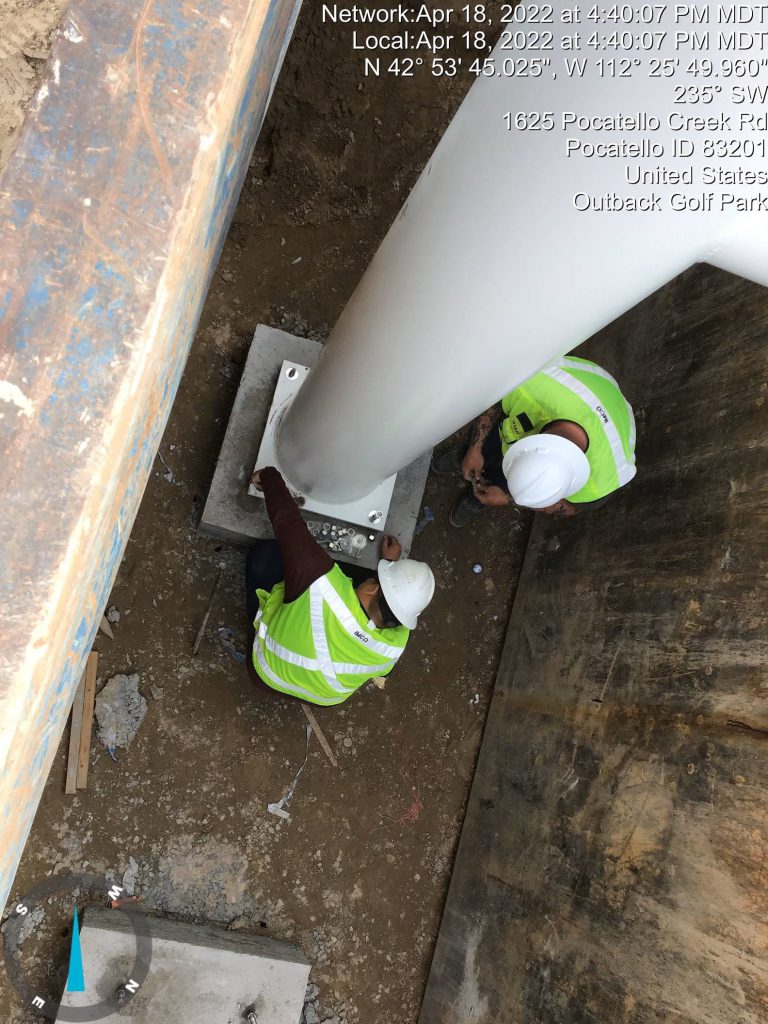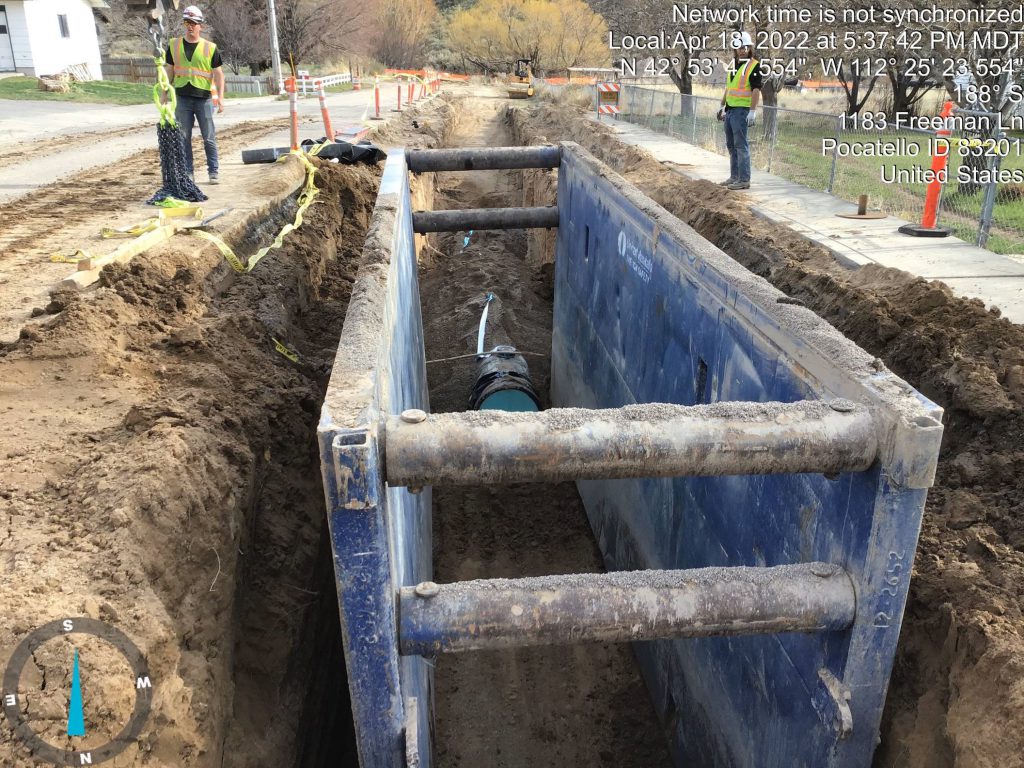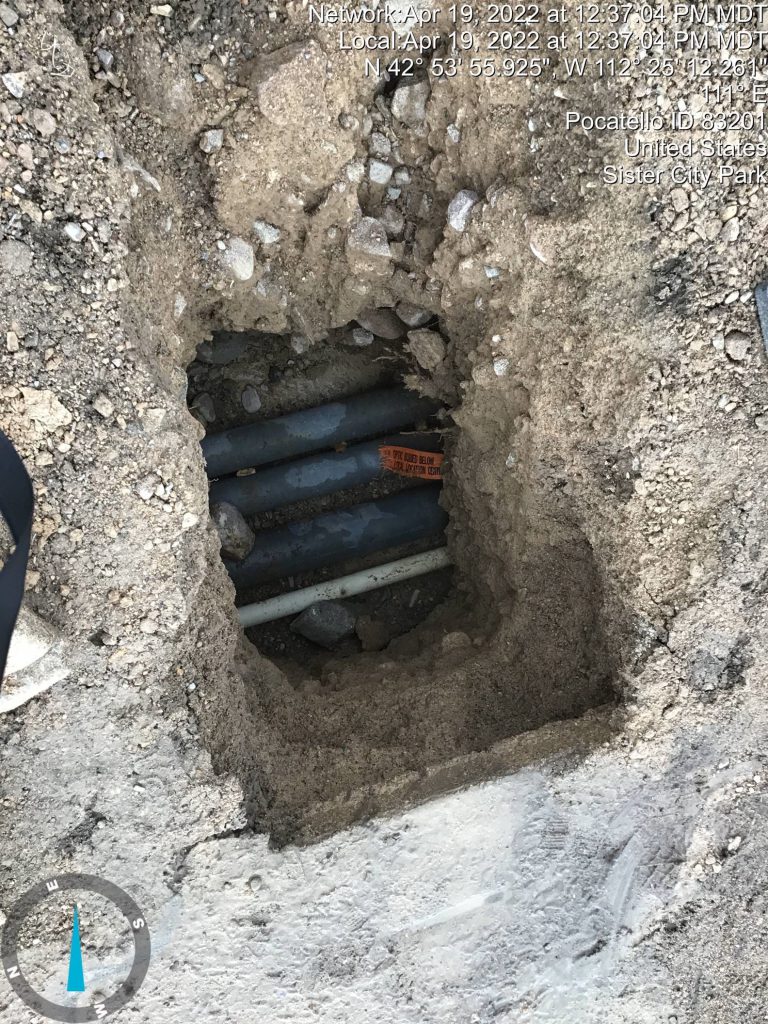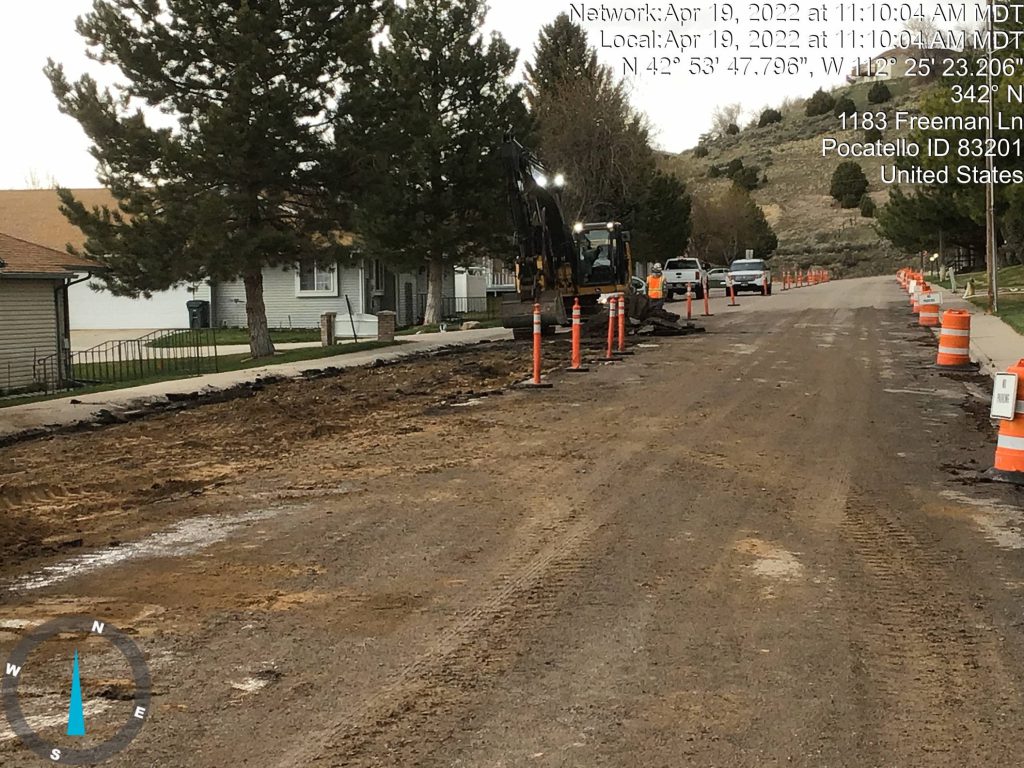 April 4, 2022
Pocatello Creek Booster Station Project continues to progress. The contractor has completed installation of approximately 2,000 ft. of pipeline along Pocatello Creek and a 120' long 42" diameter casing pipe for a crossing of the creek. Construction will continue in the next few weeks with the booster pumping station foundation, surface restoration over installed pipe, and continuing pipe installation along Freeman Lane.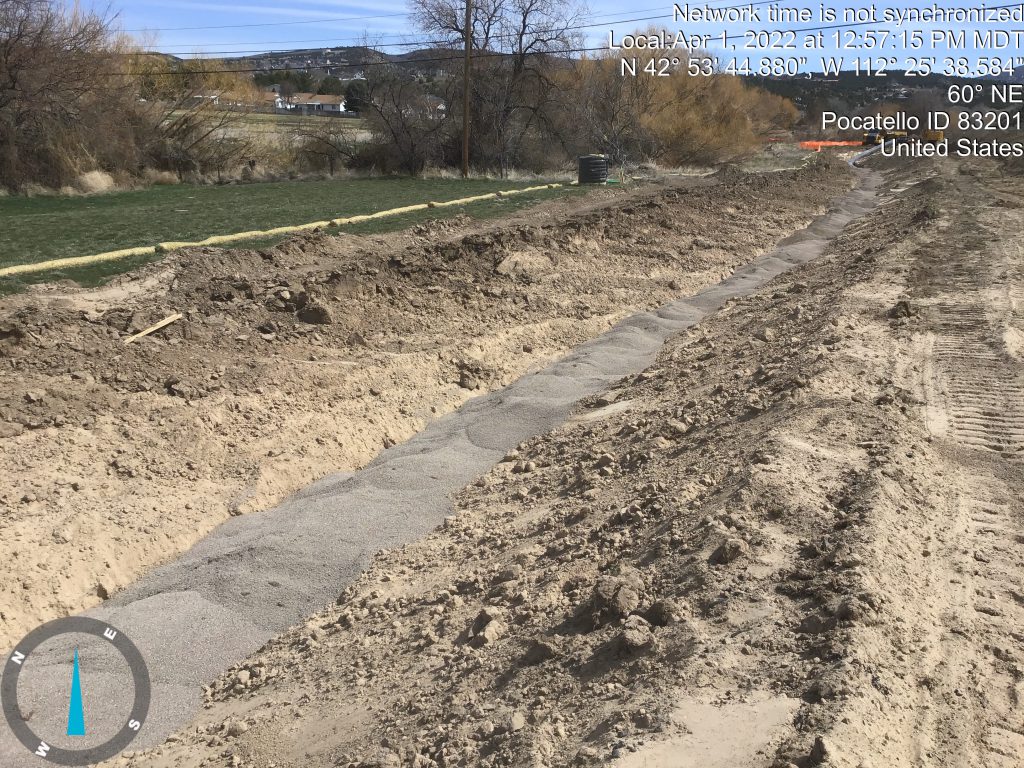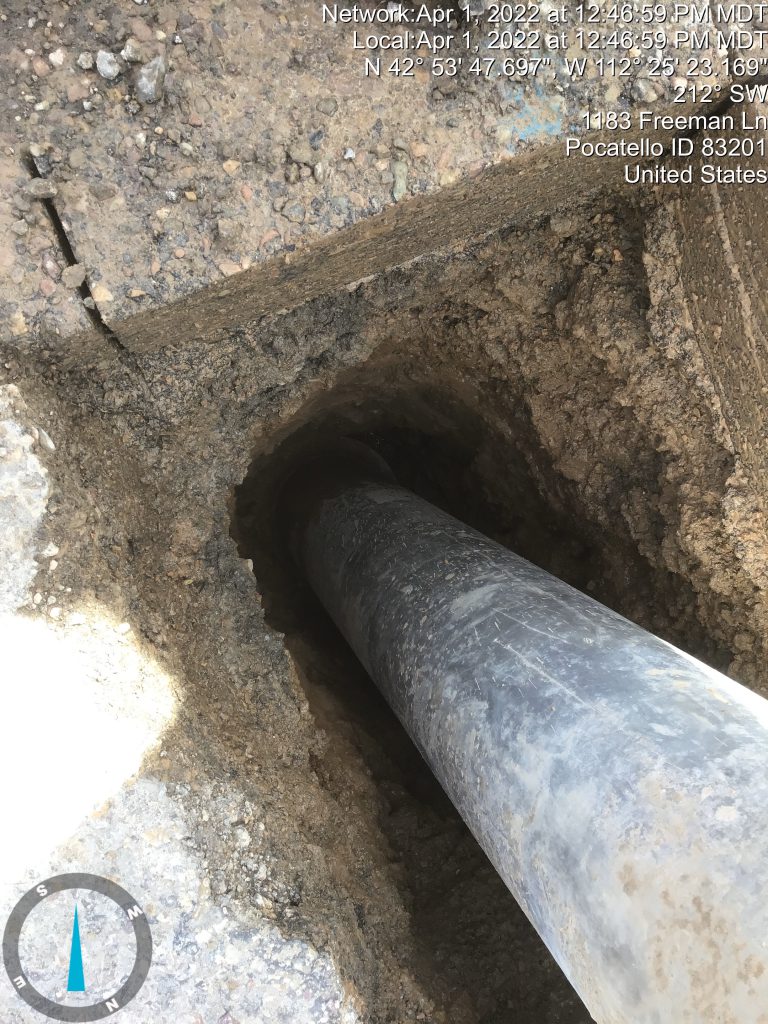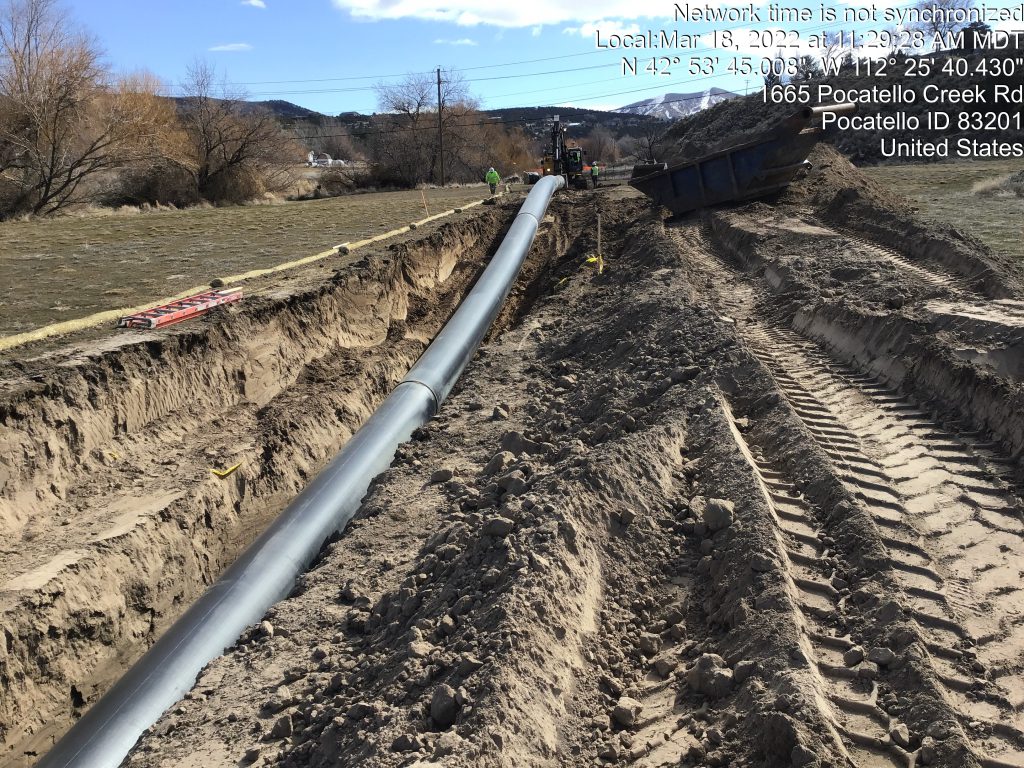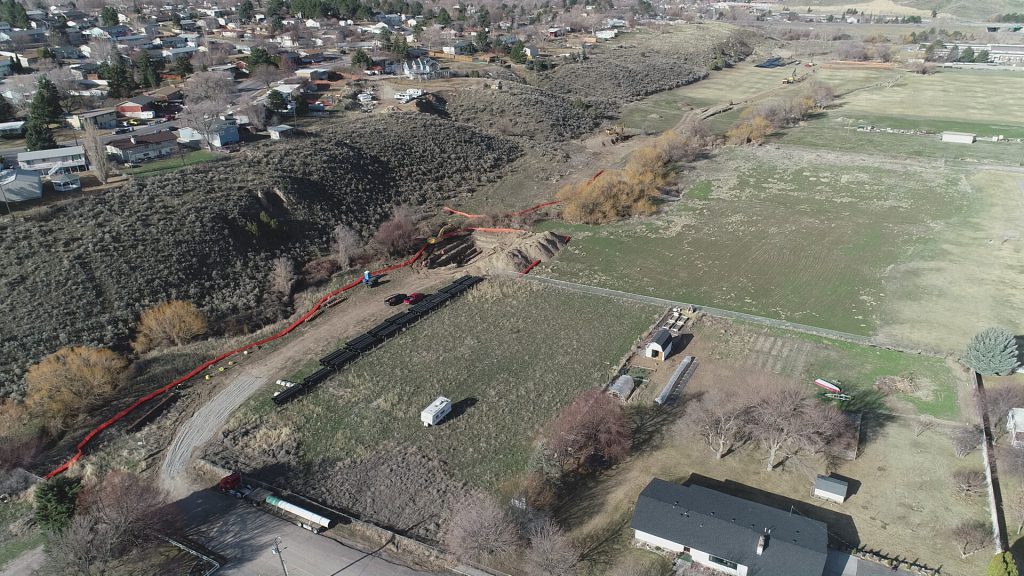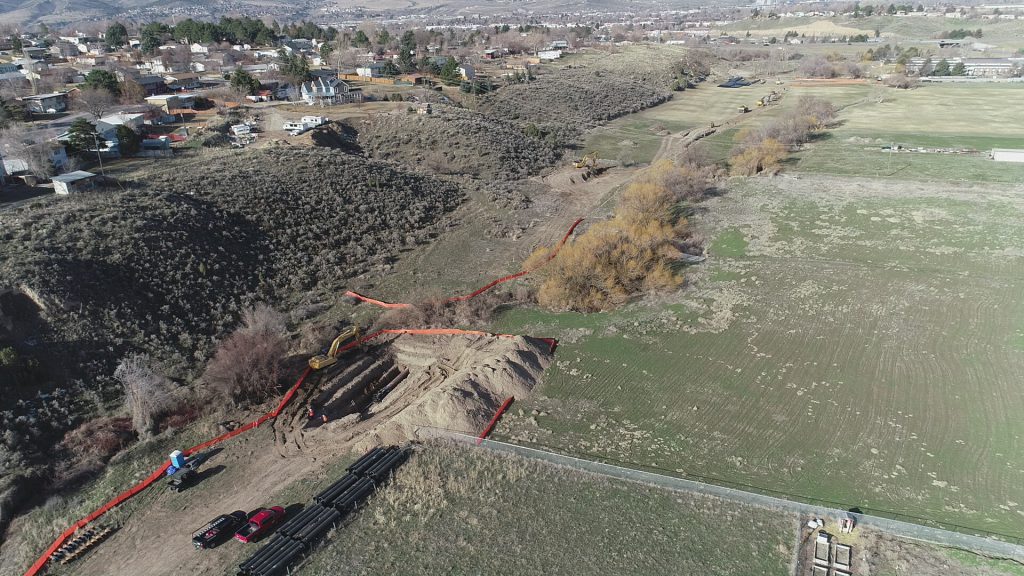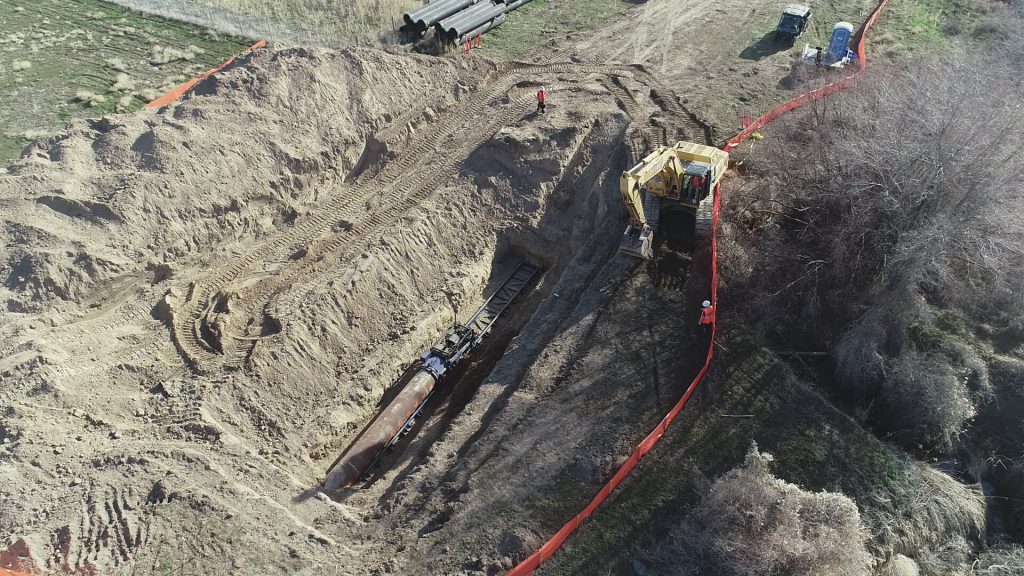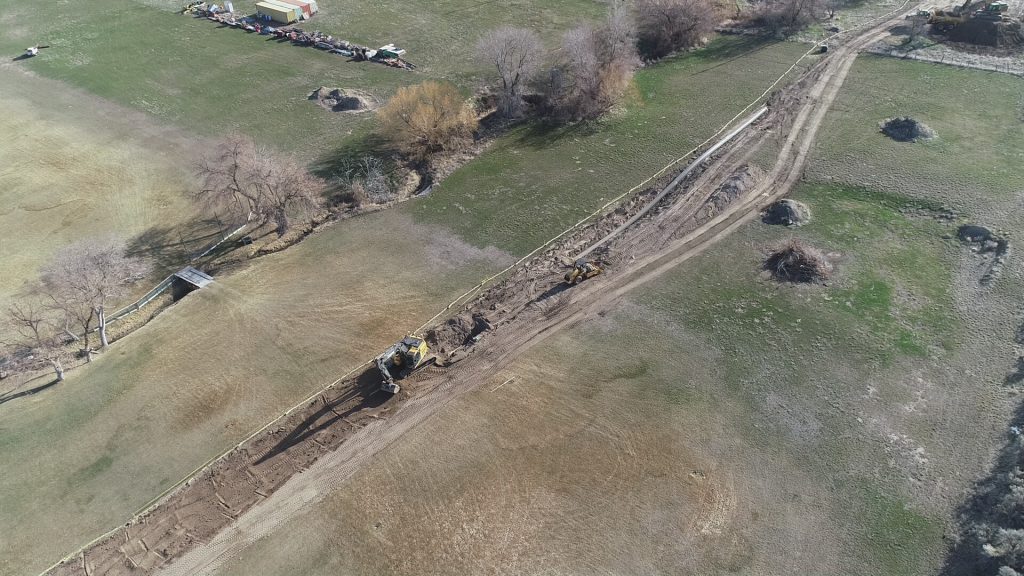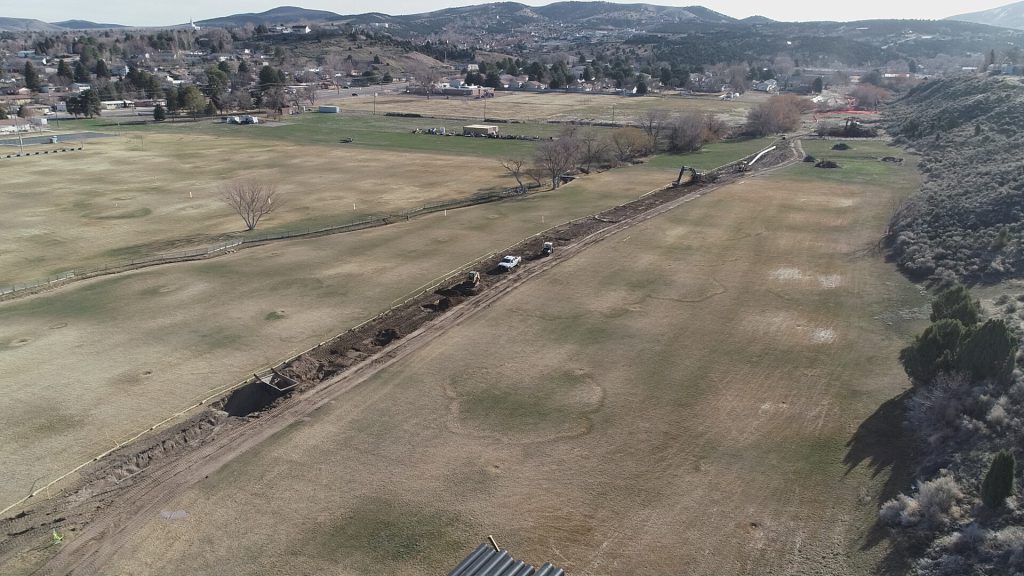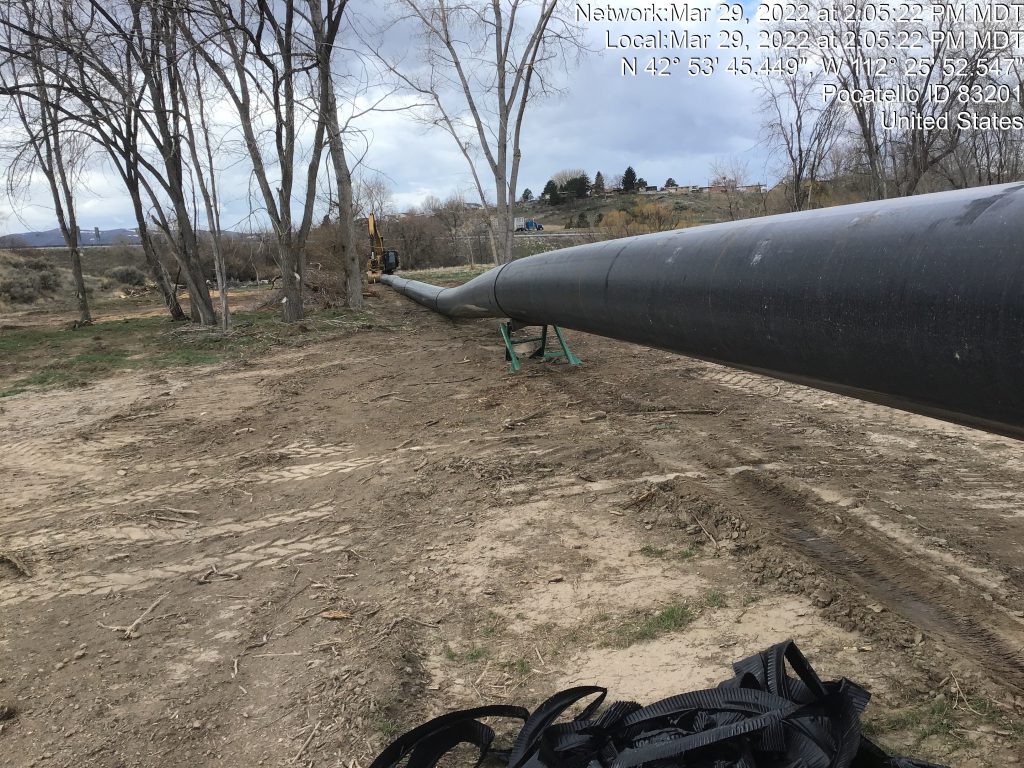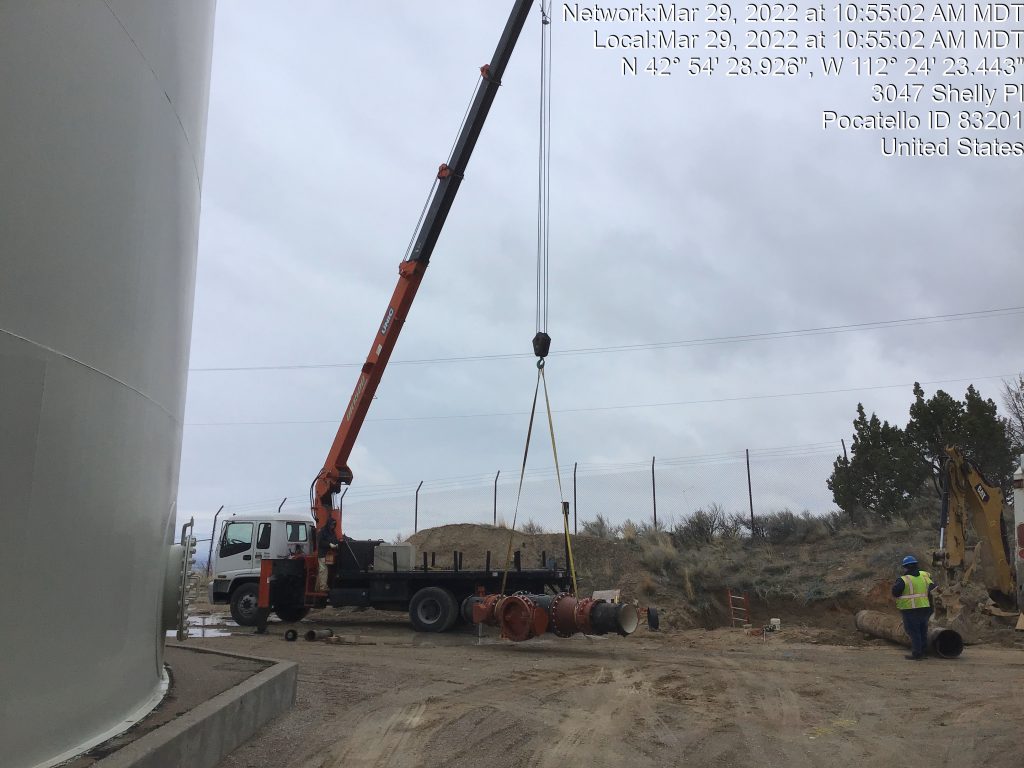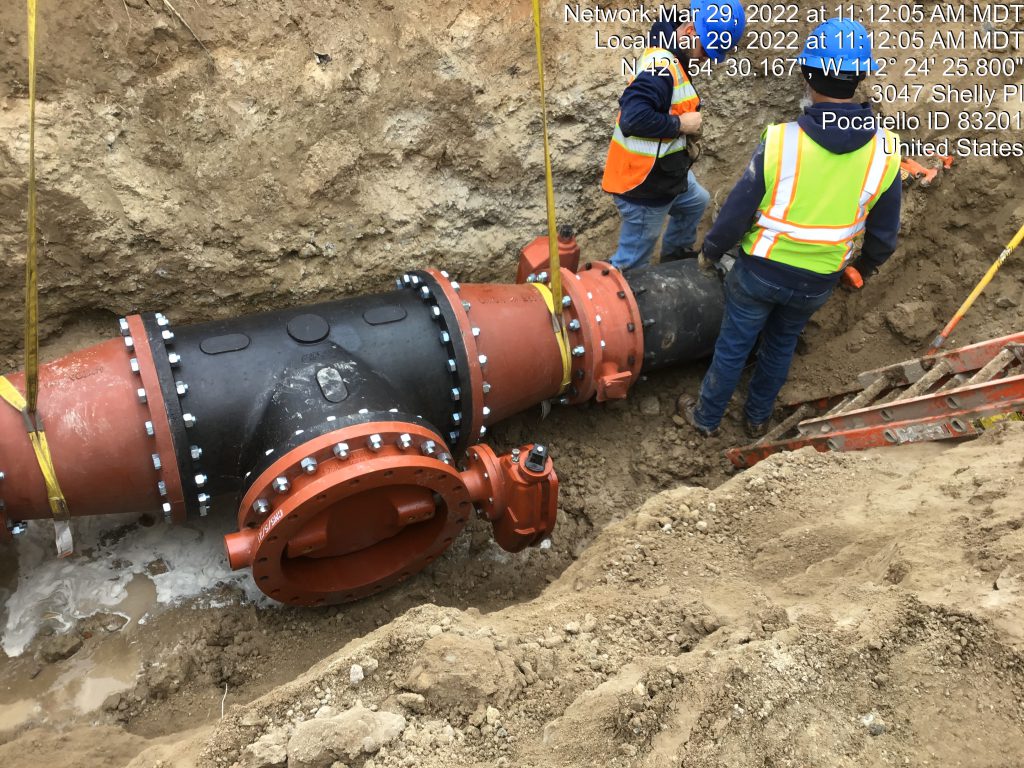 March 10, 2022
The Pocatello Creek Booster Station and transmission Line Project continues to progress. The Contractor is preparing the pipe corridor by clearing trees, grading, and installing erosion control measures. Materials delivery is ongoing and the pipe installation will be starting shortly.