December 17, 2018
The construction of this project has been completed with exception of the asphalt patch back, which will be completed in the spring of 2019.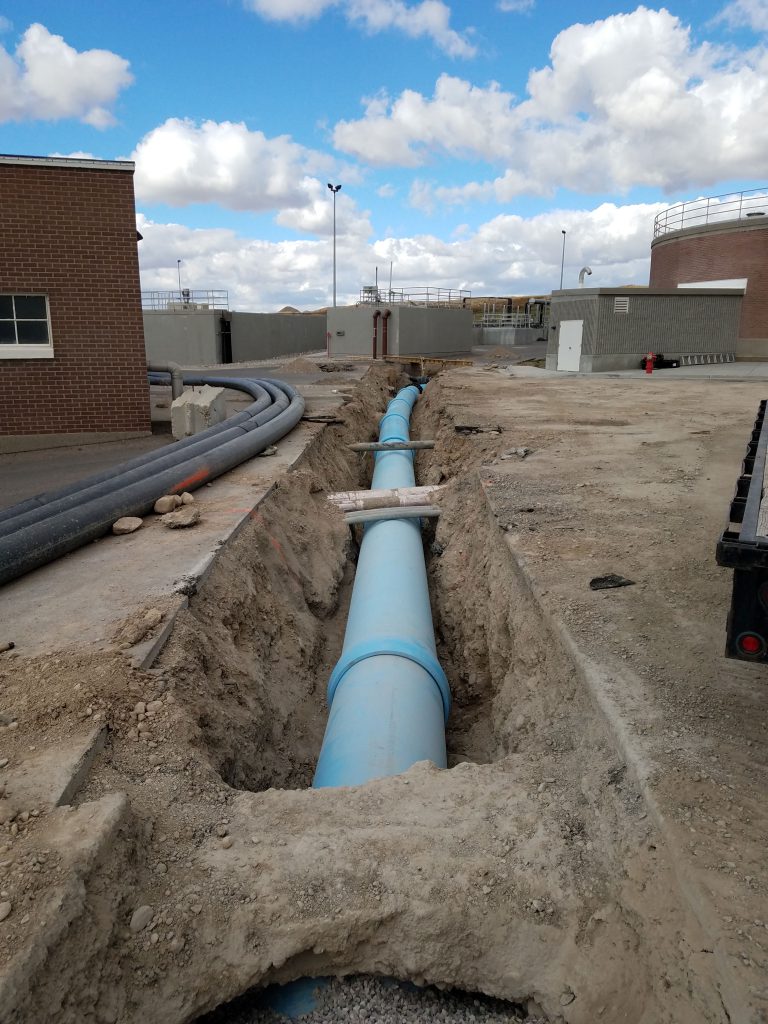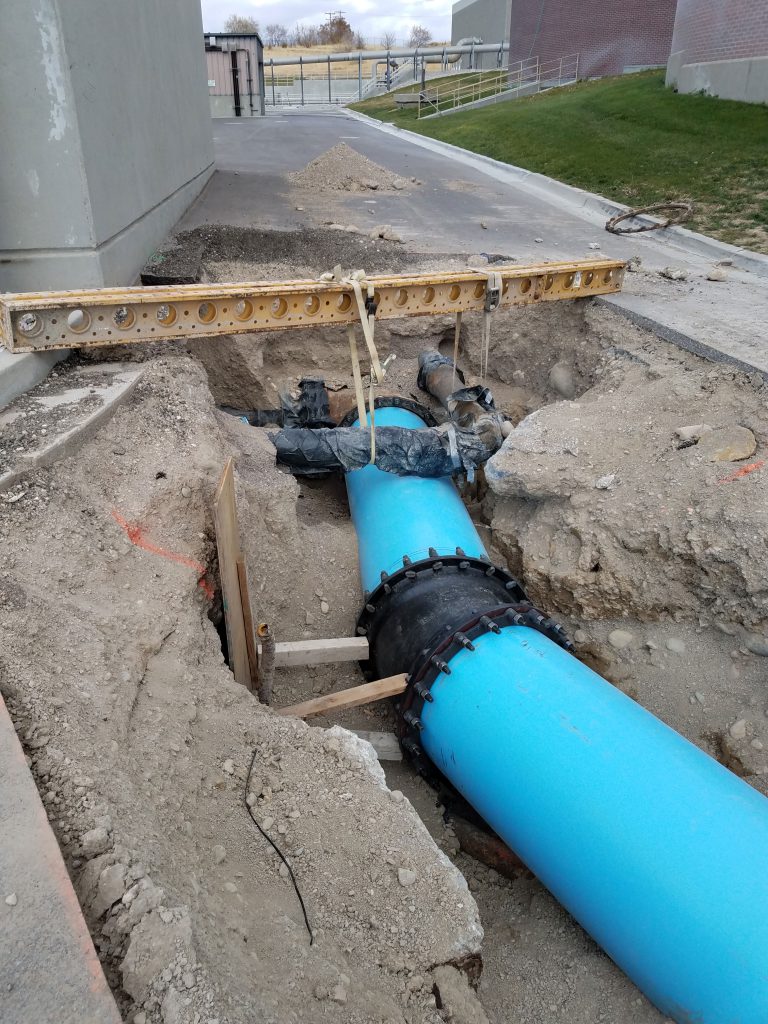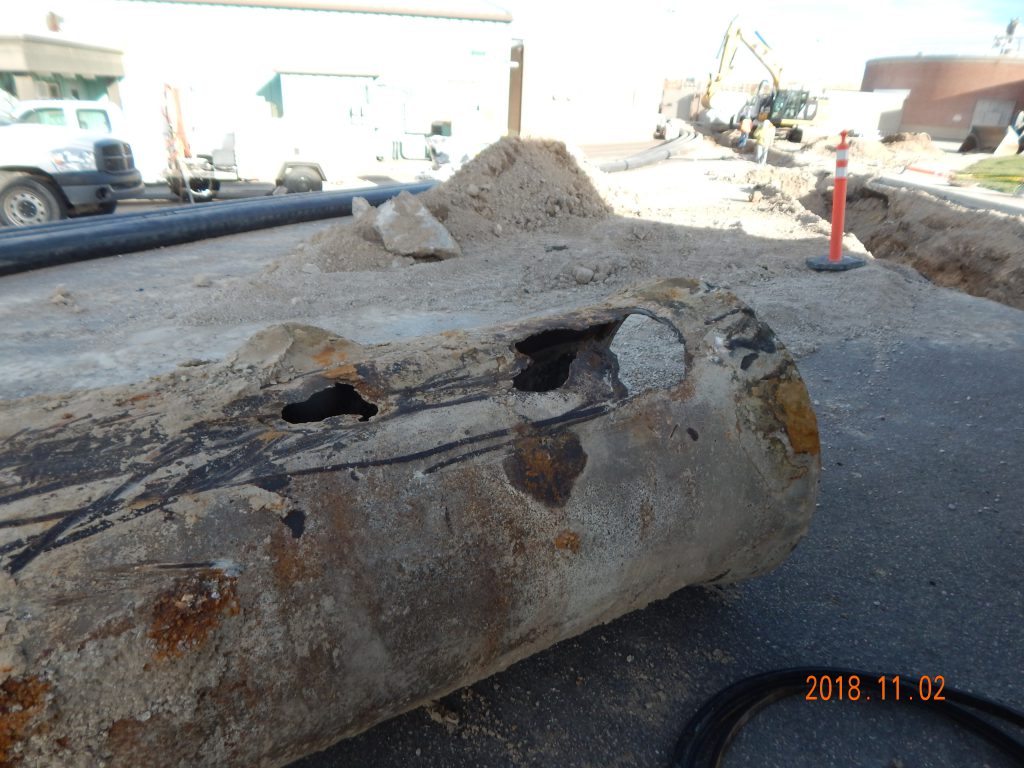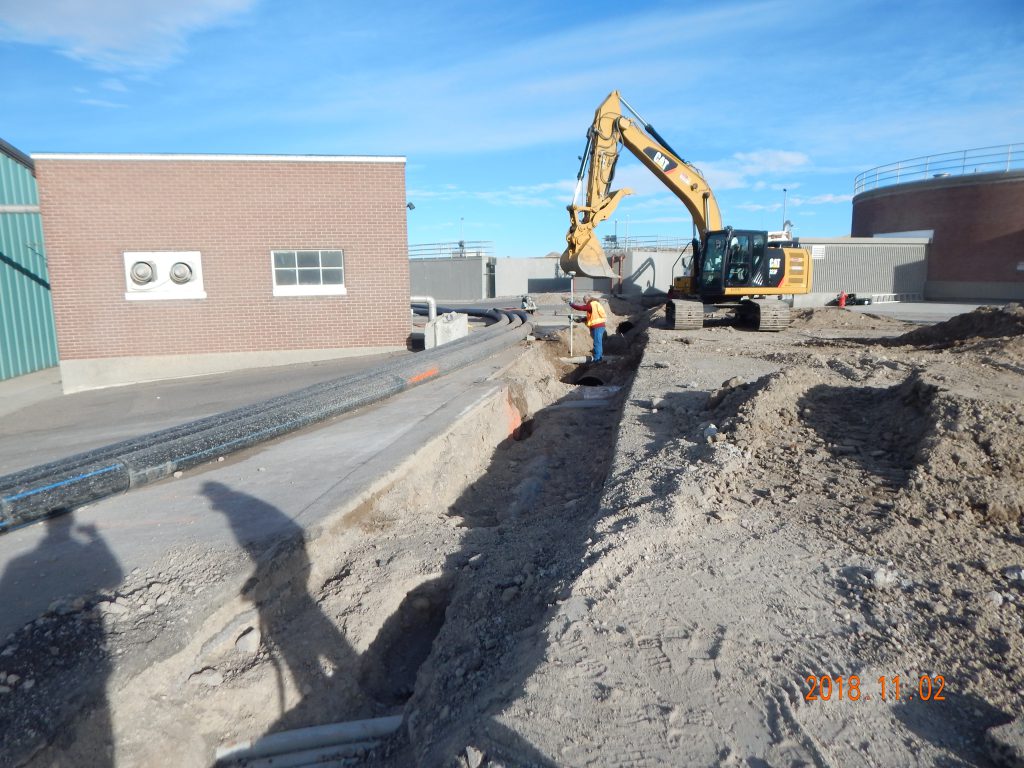 October 16, 2018
The City of Pocatello Engineering Department finished up the design and now the construction is about to begin. Starr Corporation was awarded this project and will begin the work mid-October. The bypass pumps are being set up currently and the Contractor will start the hydro excavation the end of this week. Next week they will pull the pipe out and hope to finish the project by the end of October.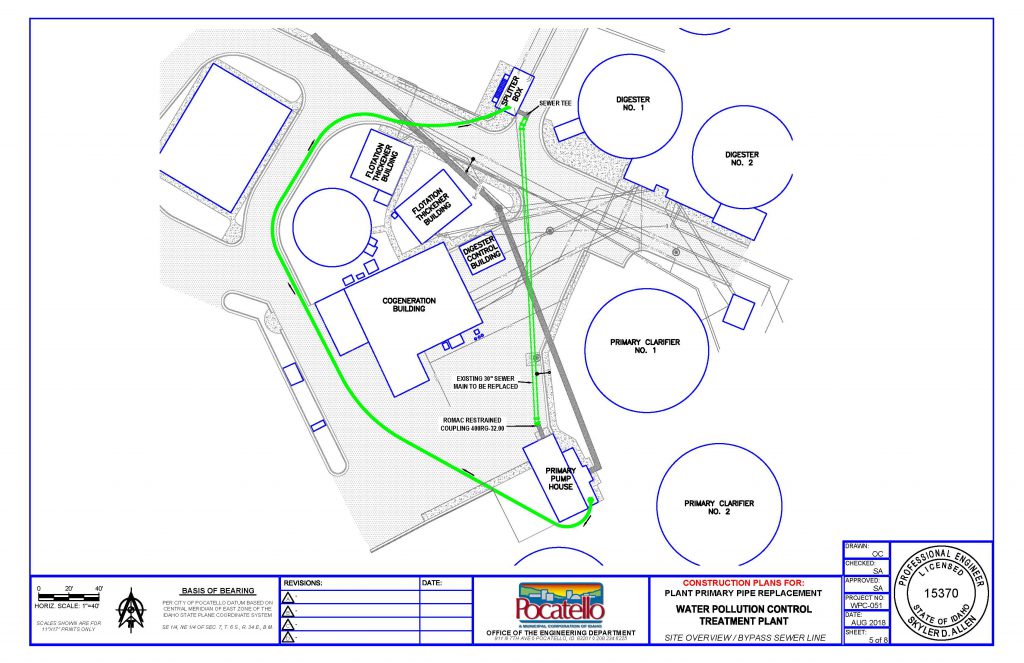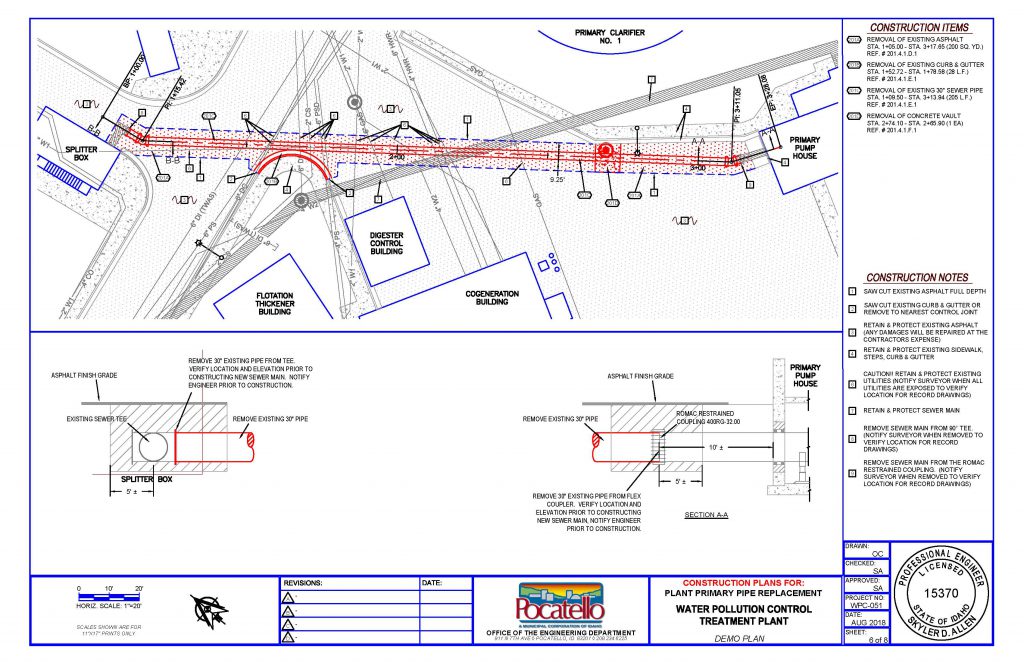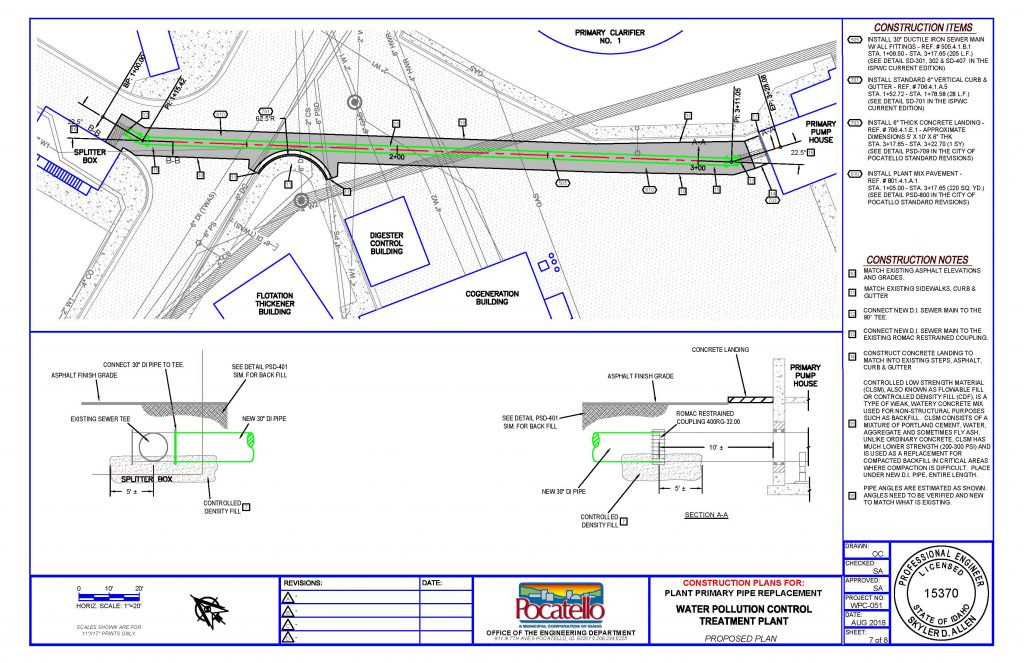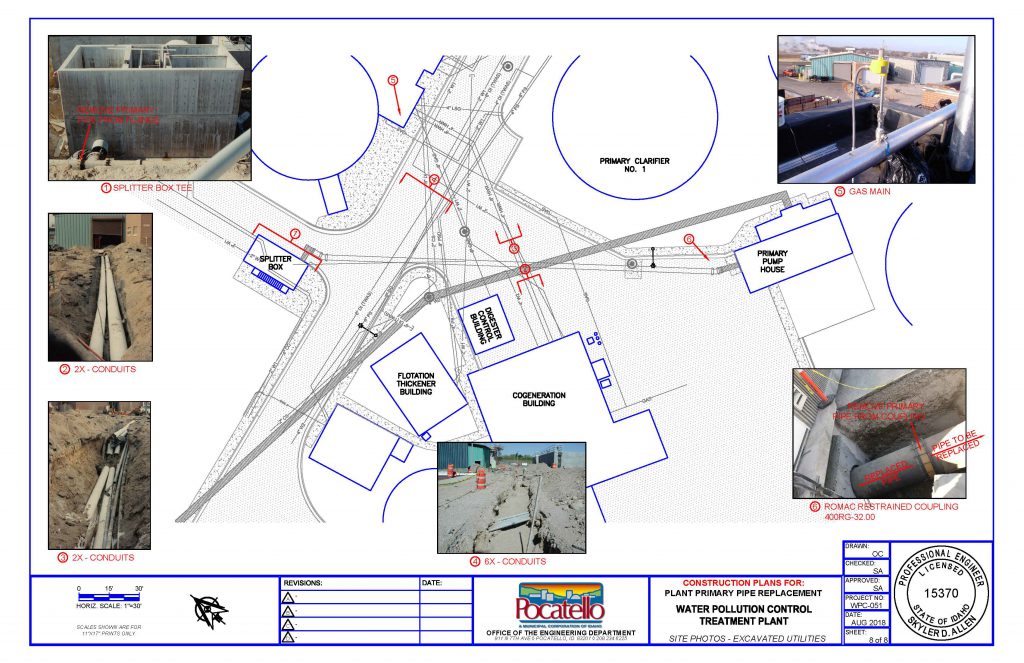 January 29, 2018
The Water Pollution Control department made a repair to the primary pipeline in the fall of 2017 and we will be continuing to replace a segment of large diameter critical piping at the Pocatello Wastewater Treatment Plant. The pipe has significant corrosion and is a critical component of the wastewater treatment plant. Design by Engineering Dept.: Construction by Contractor TBD: Estimated cost is $85,000: Funding by WPC Capital Improvements fund. This project will be bid and constructed in Spring 2018.